Live and In-Person 
Seeing a live concert is an experience unlike any other. The adventure begins long before the show actually happens. You see the tour announcement online, and you lose it: your favorite artist is coming to your city! You wait in the online queue and hope that tickets aren't sold out, then success! You've got your tickets. Now begins the long and tedious wait for the date to arrive. On the day of the concert, you can't think about anything else. You get to the stadium a little early to hang out with some friends and enjoy the festive atmosphere. All around you are fans having excited conversations as the sun begins to set. The doors finally open, and everyone surges into line; it's almost time for the concert to start! The stadium hums with thousands of voices, all just waiting for the lights to go down and the MC to tell you that your favorite artist is about to appear live and in-person on the stage in front of you. Anyone who has had this experience will tell you; there's nothing better! Over the years, there have been some truly incredible live performances by some of the best artists the world has ever seen; join us as we take a look at some of the best concerts in history!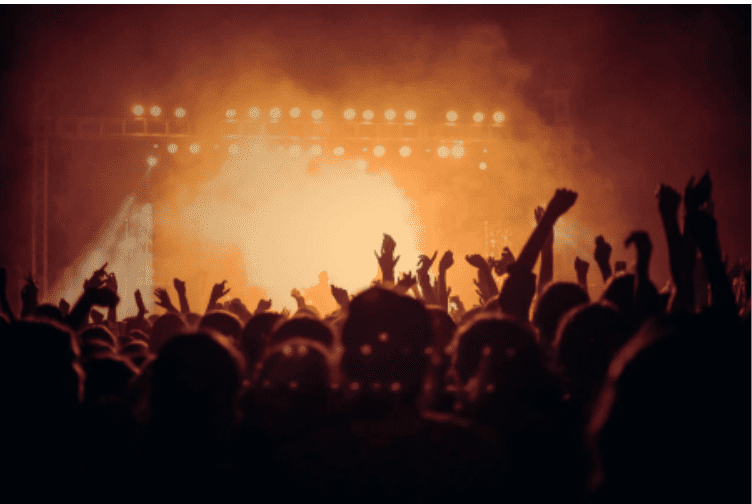 There's nothing like seeing the Man in Black live. When Johnny Cash and his band stepped inside San Quentin prison and those heavy iron gates closed behind them, they knew it would be the performance of a lifetime. San Quentin has, to this day, one of the largest Death Row facilities in the US; Johnny and the boys were performing for some seriously hardened criminals that day. Two thousand of the charged-up prisoners greeted the band. It was a special show for Cash, who felt a connection with those men: he was solemn before stepping on stage. Cash had written a song especially for the occasion, named after the famous prison. Instead of sticking to his set list, he played songs that he knew would get a response from the inmates: Bob Dylan's "Wanted Man" and "Starkville City Jail". The experience was completely unique, unlike any other concert you may have attended. It was that concert that catapulted "A Boy Named Sue" into the pop charts, a development that Cash found funny. 
Led Zeppelin World Tour USA late 1968 
Their first-ever world tour saw Led Zeppelin hit the road as a supporting act for Vanilla Fudge and Taj Mahal. Robert Plant remembers seeing their name ("support") on the marquee and being overwhelmed with excitement. It wasn't long after that first show in the US that the world would know the name, Led Zeppelin. Within a month from the start of the tour, at the Boston Tea Party, the audience was so overwhelmingly obsessed with their music that they had to play a four-hour set, including every song from the first album and then some. That year would see the group play more than 168 shows and release songs such as "Whole Lotta Love" to eager audiences across the US. There's no one particular concert from this tour that we think was one of the best, but the whole tour. It marked a change in the tide of US music, and it's something that can never be replicated.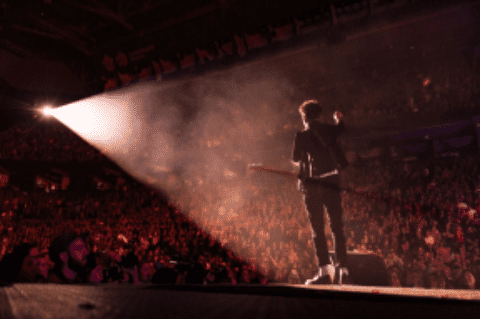 If promoter Bill Graham hadn't taken a chance on the Queen of Soul being a good match for the San Francisco venue, this concert would never have happened. It was never a lack of talent that worried venue officials; Aretha was overflowing with that, but that the San Francisco hippie crowds might not turn up. There was no need to worry, though, as we know now, because those shows were some of the most significant of her career. Aretha and sax player extraordinaire King Curtis absolutely blew the audiences away with a gospel cover of "Bridge Over Troubled Water" and a funk cover of "Eleanor Rigby". She made these classics over in her own image, and the audience could not get enough. Band members recall the experience as being almost religious: as though for a few nights, that venue was turned into a church where music worshippers could unleash holy hell. 
David Bowie's Ziggy Stardust and the Spiders from Mars World Tour 
1972-1973 A psychedelic experience if ever there was one. Bowie had decided that for this tour, he wanted the experience to look like the music felt. Some of his most well-known looks come from this period. On stage, he was a glittering, rock n roll space god unlike any before him. Concert goers have described their experience of this tour as pure magic. The connection between Bowie and The Spiders cooked up something truly unique, which hasn't faded from memory to this day.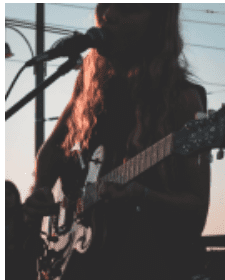 This list could go on forever, but these are some of the best live music experiences ever to have happened.
Categories
Tags