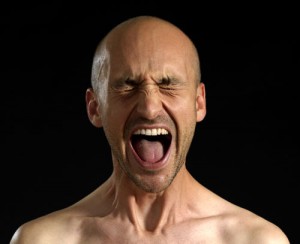 Yvette Greslé talks to London-based artist Mikhail Karikis about his practice, and a new body of work about the haenyeo – female sea-workers on Jeju (a North Pacific volcanic island belonging to South Korea).  This recent work ('SeaWomen') appeared in 2012 at The Wapping Project (London) and this January at Arnolfini (Bristol).
Karikis is a graduate of the Bartlett School of Architecture and the Slade School of Fine Art (both UCL). His background in music, architecture and visual art informs a way of making work that speaks to the permeability of creative disciplines. His mediums encompass performance, music and sound, video installation, photography and drawing. Sound imagined as a material form (not simply aural but also spatial, sculptural and bodily) is at the centre of his practice. His many collaborations include musicians (Bjork and DJ Spooky); fashion houses (Prada); and visual artists (Sonia Boyce, Uriel Orlow and Zineb Sedira).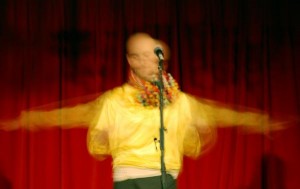 Exhibition and performance platforms include Manifesta 9, the Danish Pavilion 54th Venice Biennale, the Whitechapel Gallery, the Barbican, Tate Britain, and the Royal Opera House Covent Garden.  Karikis has also appeared on radio including BBC London, BBC 3 and Radio 4.  Music releases include the debut album Orphica (2007), with Belgian label Sub Rosa, and Morphica (2009) which was nominated for a Quartz Electronic Music Award in 2010. www.mikhailkarikis.com
Building (in part) on an archive of 20th century avant-garde and experimental practices in music, performance and art, Karikis explores the potential and meanings of sound in the 21st century. He excavates the relationships between sound, its politics, and figures (and communities) at the margins of  political life. His practice pushes us to think more carefully about how it is we listen, and about who it is we choose to listen to. We are made conscious of the sensations, and affects we attach to sound in everyday life, and the ways in which we are censored (or, in turn, censor ourselves). We begin to think more critically about the sounds we make, or repress, and the struggle for a space within which to speak, and be heard.
Where does your interest in sound begin? What is your interest in sound? What does it mean to you?
I have always been very interested in making sound, in the experience of sound, the impact of sound. When I was younger I had this curiosity: what is this thing that completely disregards boundaries and can go through things? I am also very aware of the relationship between sound and censoring. I grew up in an apartment and I was made to always think that there were certain times when you could make sound and certain times when you couldn't. And relationships with neighbours were affected by that. Of course now I'm thinking of this retrospectively. But there was always this thing of sound – its power to disturb neighbours, to get the police involved, to affect people emotionally. For me that's quite an important aspect of it. On one level I think of sound in a very sculptural way. When I was at Slade there were all these sculptors around, and I was always fascinated by the ways they made things, moulded things, and gave shape to materials that are raw. There was this realisation that this is what I wanted to do with an invisible material, with sound and voice.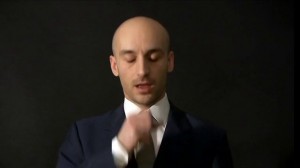 Tell me more about sound and its relationship to visibility or invisibility in your work.
The visible in relationship to sound came when I was studying architecture at the Bartlett. I was exploring the shape of breath and I was very interested in when the invisible becomes visible and the architecture of that. So when vapour from our breath moves and has a specific shape. When we're outside and it's cold we can really see it. The temperature and atmospheric pressure has to be specific. Another form of visualising it was what happens on windows when there's condensation.  I was very fascinated by this kind of architecture. At some point I was thinking that everything that has shape can be thought of as architecture. How do we begin to think of something that constantly changes shape, moves, is ephemeral. What is the architecture of that? What are the architectural principles that we can extract from that? This is the very material, architectural structure of sound.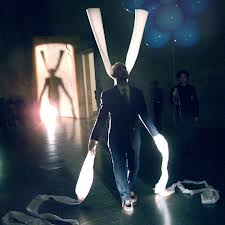 How do you think about sound, its affects, and the ways in which it registers with us in such an emotional way?
Sound is completely connected to our bodies, in a material way, in an emotional way, in an interpersonal way. There is this 'myth' of the disembodied voice that a lot of people have written about. A disembodied voice doesn't really exist because even if you don't see the body that makes the sound, voices are always connected to bodies whether they are robotic bodies or human bodies.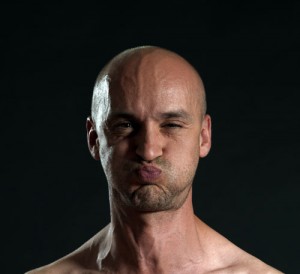 In your practice you play a lot with materials such as breath. It's as though you enter a very basic, elemental space. It is just your body and you.
My voice is very rarely transformed using technology. It's usually just my body and my voice. All the transformation happens within the body or in space rather than electronically. It comes from this connection I have with sculptural practices. Sculptors use their hands to change things, or use basic chiselling tools to turn materials into something else, into sculptures. I spent time exploring what my chiselling tools might be if I didn't use technology. I started thinking about my own body, my bones, my vibrating cavities, my lungs, muscles, my tongue:  as tools, as chiselling tools that would give shape to voice, to this material that we call sound (voice). In order for me to give shape to my voice I had to really stretch how far I could go with my own tools. This is the language that is really exaggerated:  body language, the language of my face. All this comes from the very basic realisation of my body and its potential. I can only explore the extremes of this material transformation of my voice if I really push and stretch the chiselling tools that I have.
What is your relationship to movements such as Dada which appears very present in your work? We've spoken about Kurt Schwitters sound-poem Ursonate for example.
It's difficult to say why Dada or why any movement is important. My performance is influenced by Dada. Various aspects of Dada attracted me to it. There's the political aspect of Dada, what it stood for.  This is quite close to some of my ideas, my political views. Then there is the way that Dada dealt with materials, and chance. I wouldn't say my work is Dada but definitely informed by it. I'm interested in the way Dada used sound. Schwitters applied visual techniques – collage and assemblage – to sound or the voice. That is very interesting. It really opens up different possibilities for thinking about the voice outside language, beyond music and musical organisation. The way in which I approach sound is very informed by visual art.
XENON is a six-part interdisciplinary project, an exploded opera. It's a very complex collaborative work involving performance, sound and moving image. I'm very interested in a character you adopt in XENON and other work (I think of 'Introduction'): the man in the suit and tie.   You work with very elemental sounds, breath and facial expressions.
XENON explores limits: censorship, self-censorship. So my character is trapped in two extremes. He's trying to speak without being able to. He's trying to open his mouth and he can't. He's full of air. The potential for meaning is encapsulated in air or in voice that is trapped inside a body. When we don't find an outlet, when the mouth doesn't open, the effect of that is the de-formation of the face. It completely deforms. I was very interested in that. It has a political meaning. What happens to us when we cannot express what we want to express? When we self-censor or when we are censored by others. That's one extreme and the other extreme is that he's trying to speak but his mouth is always open. For me that was very interesting this realisation that in order for meaning to form there's always a negotiation between openness and closure, between having your mouth open and your mouth closed.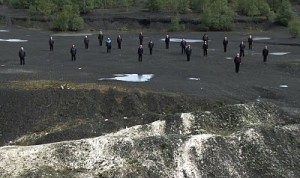 In making 'Sounds from Beneath' (related to the third act of XENON) you collaborated with retired Coal Miners (the Snowdon Colliery Male Voice Choir). The sounds that they made for the work were based on memories of sounds?
Yes memories of sound that they used to hear when they worked in the mines. I did quite a lot of research over several months. I watched mining documentaries to get a sense of what equipment would be used, and what sound. I made a list of the different sounds I heard in the documentaries, different machines, and different equipment. When I started visiting the men in the working men's club where they gather I'd ask them about sounds. I would suggest sounds and they would pick up on those sounds and draw from memory.