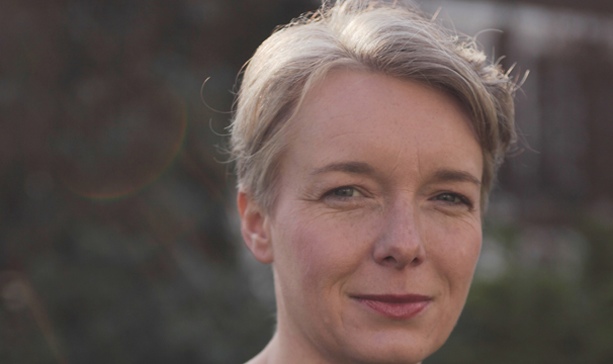 Photo: Ossi Jalkanen
FAD caught up with Stephanie Dieckvoss Fair Director of London's newest and most international art fair to ask her a few questions about the fair and what we can expect to see ; and also what art she would buy with £500k.
1What kind of audience are you catering for at Art13 London?
We are very confident that both new and seasoned collectors will attend the fair, both local and international. The fair is gaining an incredible momentum and has already had a huge support from the collector side. Our advisory board is spreading the word about the fair and we have different strategies in place to channel this interest to our fair dates. Beside, many collectors from all over the world have second homes here or are regularly here for business purposes; after our initial research we have now such a positive feedback from collectors that we know we were spot on with this understanding.
So on one hand we are very keen to have collectors attending who might either have a small budget or just starting out and want to be cautious – our prints and edition focus and the emerging artists from galleries especially in the Young Galleries and London First Sections cater to these collectors – while the established galleries from the UK, Europe and also Korea and China will bring blue chip works to the fair which will be a treasure trove for the experienced collector – while at the same time surprise them with art you don't find easily anywhere else in one place.
We see Art13 London as a place where audiences who are open to discover new artists on all levels will find something they did not expect. From bargains by artists yet to be discovered by a wider audience, to real rare and special treasures; from Chinese and Korean artists new to the West but established in their home countries to the rediscovery of performance artists from the 1960s to the reevaluation of for example Eastern European Modernism.
2. Which Talk / Performances are you looking forward to ?
I am generally not good with favourites – I am a very open person and I have the utmost faith that all performances will be an experience that will entice me and sometimes engross and maybe sometimes alienate me – which is a good thing! I look forward to the diversity of the performances of different artists and collectives from such a variety of countries – and most of all I look forward to meeting as many artists as possible! in regards to the talks I am stunned by the quality of speakers and I would like to thank Philip Dodd especially who galvanized their interest and enables them to share the experience of collectors to a wider audience. From a managerial point of view I am most curious who will manage the translations of the China Moment talk which will be entirely held in Chinese with translations into English.
3. What day is the best day to visit if you want to buy something ?
This is a difficult question as each day has its own special feeling. I suspect the Friday of the fair will be serious with collectors returning after the opening day, students attending the talks and it will be before the weekend when more people will visit the fair than on the Friday presumably.
So in order to buy, I would think this is the best public day to visit. However I also always like the feeling of fairs at the weekend when it is bustling with visitors and the atmosphere more open – I often feel that this is a very stimulating moment. And then of course there is the last day with its last hours – when the chance of buying something is nearly over. I guess I am trying to say that it really depends what type of environment one prefers. We will ensure that each day at the fair is a good day to buy.
4. What are the differences about running a show in London compared to Hong Kong?
We have created a fair which is in line with the current market & demand. Art13 London will be an international art fair for London – Europe's global city – and a fair for today's market that reflects collectors interests and trends giving access to galleries and work from across the world including Asia, reflecting the cosmopolitan make-up and interests of London today. Art13 London will have a greater participation of galleries from across Asia. This is of course due to our experience with ART HK and our interest in art and galleries from Asia. But furthermore, it is a reflection of London's position as a global hub for the art world. London being the global hub in the art world of course has a very different history and tradition in its positioning to Hong Kong – this has both advantages as well as challenges – but a new fair is always at the same time exhilarating as well as daunting – no matter where it is staged.
5. You have a very high percentage of international galleries but not many from the USA was that on purpose ?
From Tim Etchell's and my experience of ART HK, we strongly feel that there is demand from both galleries and audiences to bring the global art world to London. The Fair will bring galleries and audiences from all continents to London, with a special focus on Asia, but also including Australia, Africa, The Middle East and South America – in addition to Europe and the US of course.
Grouping of galleries from different countries will ensure visitors see new and fresh art they are not familiar with and can gain a better understanding of the global art production. The gallery programme will be supported by extended educational events and art commissions to support the global message of the fair. We very much welcome galleries from the US and the galleries who are coming, we are very fond of as their programme is very strong – I do think however that in order to embrace the newer art market territories, one has to reduce the number of Western Galleries as otherwise the fair would be too big – so i think we have reached a balance we are happy with.
6. Art Projects excites us a lot at FAD, can you tell us why you decided to have so many projects at your first show ?
There are many answers to this question. Both myself and my colleague Niru Ratnam who very much looked after the projects have a curatorial background and champion the idea of interventions – we very much see the projects as intervening into the fabric of the fair, growing out of the three-walled gallery stand and again surprising visitors and allowing a journey of discovery… So I would say that this is very much at the core of what I think an art fair has to be – a place for discovery and dialogue and the ambition to create something previously unrealized – we were thrilled that so many galleries share this visions as without the gallery proposals, this would not have been possible of course.
Galleries are producing new works; this week Ella Finer recorded at the venue, Herman Brethower's work is at the Foundry and of course works like especial Zhu Jinshi's Boat have never been shown to an audience in Europe before – the amount of love and labour that goes into these projects makes me very proud to be able to facility their realization at the fair.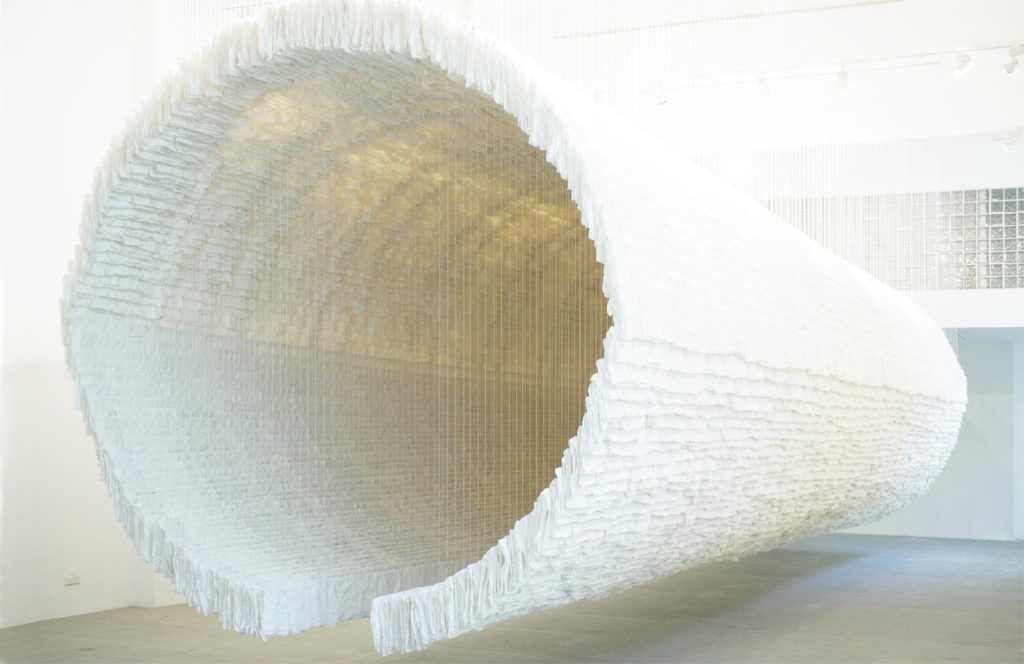 Pearl Lam, Hong Kong Zhu Jinshi (b. China) Boat (2012) Courtesy Pearl Lam Galleries, Shanghai
7. With galleries from so many different countries exhibiting with you, have you been able to spot any trends in international art ?
Personally I don't believe in trends, as it is always dangerous to look for them; I also believe that collecting should be based on pleasure, instinct and passion – so from this perspective spotting trends becomes a difficult task.
We have so many diverse galleries from across the globe who all bring something unique to the fair which; all of it has its own value and hopefully finds people who appreciate it. Obviously we have noticed an international re-evaluation of performative works and I am extremely pleased to see emerging artists at the fair who look back on earlier performative work as well as being able to see artists from the 1960s and especially 1970s again who have had a big impact on performative work then. The Art13 Performances in a dedicated stand of course are testimony for this. But again – until we see the fair and what all the works are actually going to be – it is best to be open for the new and surprising.
8. If you had £500,000 to spend on some art , what would you buy ?
My list would be quite long… I have been proofing the catalogue this week and again and again I stop at images and think that I can't wait to see this physically at the fair – there is so much to discover – so give me the money and I will let you know!
Art13 London, sponsored by Citi Private Bank 1st -3rd March 2013 (VIP preview 28 February)
www.artfairslondon.com
About Mark Westall