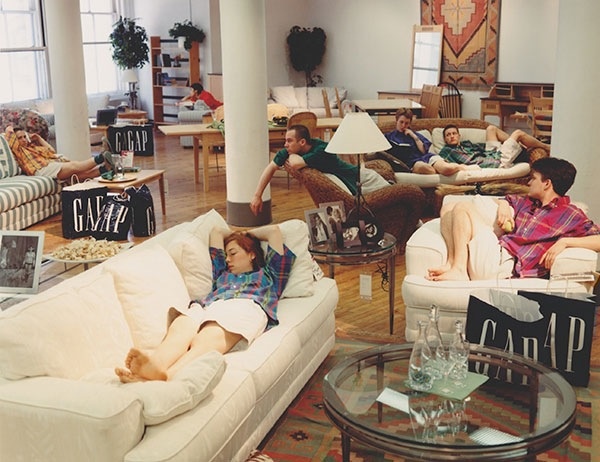 February 13–May 26, 2013 at New Museum 235 Bowery New York NY 10002
Major Exhibition Featuring Over Seventy-Five Artists Examines Works Made or Exhibited in New York City Twenty Years Ago
New York, NY…"NYC 1993" looks at art made and exhibited in New York over the course of one year, providing a synchronic panorama in which established artists and emerging figures of the time are presented alongside the work of authors whose influence has since faded from the discussion. Centering on the year 1993, the exhibition is conceived as a time capsule, an experiment in collective memory that attempts to capture a specific moment at the intersection of art, pop culture, and politics. "NYC 1993: Experimental Jet Set, Trash and No Star" will be on view at the New Museum from February 13–May 26, 2013.
The social and economic landscape of the early '90s was a cultural turning point both nationally and globally. Conflictin Europe, attempts at peace in the Middle East, the AIDS crisis, national debates on health care, gun control, and gay rights, and caustic partisan politics served as both the background and source material for a number of younger artists who first came to prominence in 1993. At the same time, an increasingly active international network of artists, curators, and dealers contributed to a burgeoning global art world, amplified by the nascent tools of digital information.
Twenty years later, it is time to reconsider the events, debates, and histories that prompted dramatic changes in art and culture. The Clinton inauguration, the first World Trade Center bombing, the Waco siege, and the March on Washington for Gay, Lesbian, and Bi Rights and Liberation, and other flash point events all shaped new discussions about social progress and political action. With this backdrop, young artists from New York made their mark in major international exhibitions and artists from Los Angeles, Britain, Italy, and Germany debuted in New York and provided a new texture to an already dynamic scene.
"NYC 1993: Experimental Jet Set, Trash and No Star" draws its subtitle from the eponymous album that the New York rock band Sonic Youth recorded in 1993 and captures the complex exchange between mainstream and underground culture across disciplines, which came to define the art of the era. The New Museum's exhibition will include a number of historical reconstructions of important installations and exhibitions from 1993, while other works will be revisited and reinterpreted from the vantage point of today—highlighting the ways in which certain actions, events, attitudes, and emotions reverberate towards the present. These works will sketch out the intersection between art and the world at large that defined the 1990s and continues to shape artistic expression today.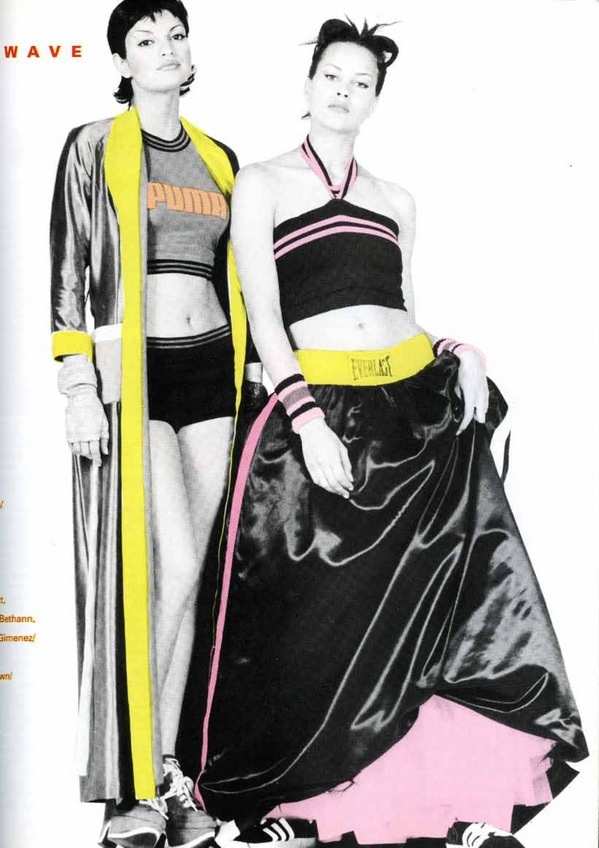 The exhibition features over seventy-five artists and will span all five gallery floors of the New Museum. It will also feature an installation of Nari Ward's Amazing Grace in the Museum's Studio 231 space (January 16–April 21, 2013). The project was originally realized in 1993 in an abandoned fire station in Harlem and will be reconstructed for the first time in NYC since its original installation. Iconic works by then young New York artists like Janine Antoni, Matthew Barney, and Sean Landers, will be featured twenty years after their standout inclusion in the 1993 Venice Biennale and Whitney Biennials.
They will be presented alongside artists of earlier generations including Ida Applebroog, Mary Beth Edelson, Robert Gober, Paul McCarthy, and Cindy Sherman who produced some of their most powerful works in 1993. Photographic works by filmmakers Larry Clark and Todd Haynes provide insight into the creative process for the iconic films they were working on at the time. The exhibition will also feature reconstructions of major works by Felix Gonzalez-Torres, Jason Rhoades, and other artists. Works by artists including Gabriel Orozco, Byron Kim, and Julia Scher, among others, connect back to the New Museum's own exhibition history and address issues like globalism, new technology, and identity politics prevalent at the time. A visual timeline of key events and images from 1993 will be presented on the Museum's Fifth Floor.
Artists presented include: Janine Antoni, Ida Applebroog, Art Club 2000, Lutz Bacher, Alex Bag, Matthew Barney, Sadie Benning, Lina Bertucci, Nayland Blake, Gregg Bordowitz, Bureau (Donald Moffett and Marlene McCarty), Kathe Burkhart, Peter Cain, Larry Clark, Patricia Cronin, John Currin, Jessica Diamond, Mary Beth Edelson, Nicole Eisenman, Coco Fusco, Robert Gober, Nan Goldin, Felix Gonzalez-Torres, Renée Green, Michael Joaquin Grey with Randolph Huff, Peter Halley, Ann Hamilton, David Hammons, Rachel Harrison, Todd Haynes, Derek Jarman, Mike Kelley, Karen Kilimnick, Byron Kim, Jutta Koether, Alix Lambert, Sean Landers, Annie Leibovitz, Glenn Ligon, Sarah Lucas, Paul McCarthy, Suzanne McClelland, John Miller, Frank Moore, Gabriel Orozco, Pepón Osorio, Elizabeth Peyton, Steven Pippin, Charles Ray, Jason Rhoades, Julia Scher, Andres Serrano, Cindy Sherman, Gary Simmons, Lorna Simpson, Rudolf Stingel, Lily van der Stokker, The Thing, Wolfgang Tillmans, Rirkrit Tiravanija, Nari Ward, Gillian Wearing, Jack Whitten, Hannah Wilke, Sue Williams, and Andrea Zittel.
"NYC 1993" is curated by Massimiliano Gioni, Associate Director and Director of Exhibitions, Gary Carrion- Murayari, Curator, Jenny Moore, Associate Curator, and Margot Norton, Assistant Curator.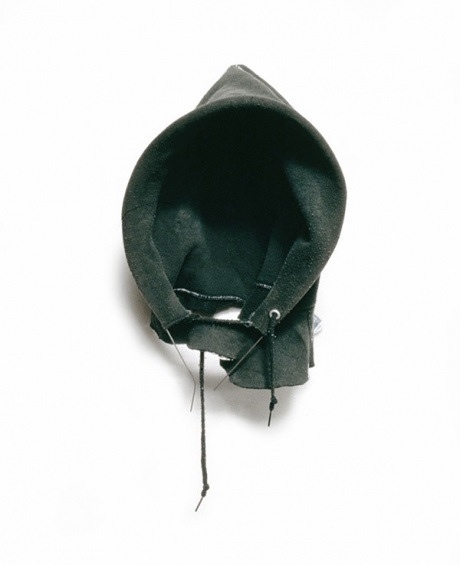 Select Public Programs
Friday February 22, 7 PM
Get Weird: NYC 1993: An Evening with Stretch Armstrong and Bobbito Garcia
Cohosts of the best hip hop radio show of all time, Stretch Armstrong and Bobbito Garcia discuss New York City circa 1993 through the lens of rap music.
Saturday February 23, 3 PM
"do it": Hans Ulrich Obrist and Massimiliano Gioni in conversation, moderated by Kate Fowle In 1993, Hans Ulrich Obrist started "do it," an exhibition in progress that is now twenty years old. With Massimiliano Gioni, Associate Director and Director of Exhibitions and co-curator of "NYC 1993," this conversation will explore the project's beginnings, its iterations, and its repercussions in the context of the cultural and political developments of the early '90s. Organized in collaboration with ICI as part of a series of conversations on landmark exhibitions in 1993.
Friday March 1, 7 PM
Get Weird: Potty Mouth
Potty Mouth's explorations of identity, politics, and friendship recall the tone of the early '90s riot grrrl movement with a distinct and charming viciousness.
Friday March 8, 7 PM
New Silent: The Internet Before the Web: Preserving Early Networked Cultures
Bulletin Board Systems (BBS), email, and usenet groups…This event positions 1993 as the last era before the popular web and explores the cultures and artists working in this early networked context. The New Silent series is organized by Rhizome.
Categories
Tags