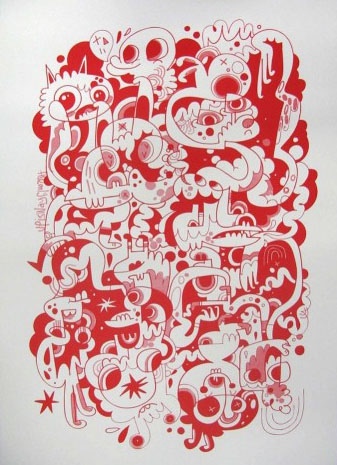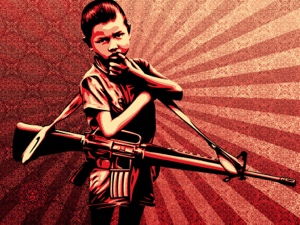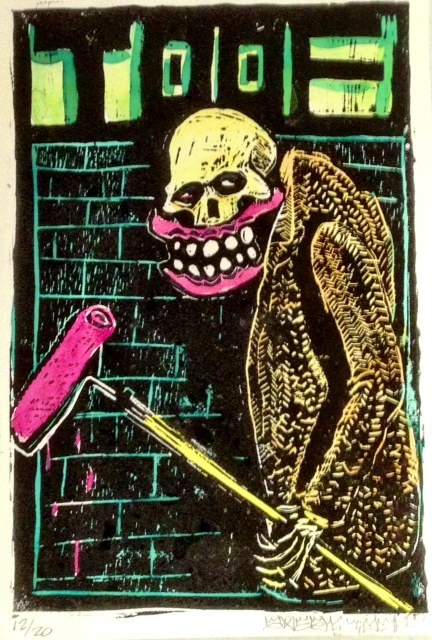 FEBRUARY 18TH – 21ST 2013
Jester Jaques Gallery are having a POP Up at Boxpark for four days next month featuring a great line up of artists plus badge making, zine production and live painting plus much more go here for more details : www.jesterjacquesgallery.co.uk/
Philip Harris, Mighty Mo, Mister Millerchip, Shepard Fairey, Sweet Toof,Marcus Pettersson,Nathan Gotlib, Ben Rider, Jimmy C, Rose Skinner, Jon Burgerman, Ador, Rob Burgess,Gareth Arrowsmith
and Rosemary Cronin. Also Featuring Artists Work from Sweet 'Art Collective
Taking place throughout the 4 days: badge making as instructed by artist Rosemary Cronin, a mural spray painted by a surprise local street artist for you to add your tags to, a beginners guide to producing your own 'zine' with printmaker Ben Rider and exclusive coupons to be used in store or online (every day).
Closing Party: 21st Thursday February at Box Park RSVP AT jesterjacquesatboxparkclosing
About Jester Jaques Gallery
Established in 2011, Jester Jacques Gallery goal is to both support young artists and sell prints by famous street artists. Offering a unique shopping experience, both online and in their Pop-Up Shop, the Gallery presents a selection of carefully picked street art prints and emerging artists' work.
Chosen for their investment potential and contemporary relevance, the street artists' prints for sale include Shepard Fairey, Sweet Toof and Jimmy C. The emerging artists all have a personal relationship with the Gallery, working closely together to create exclusive artwork and promote engaging, socially pertinent work.
Through annual pop up shows, a consistently updated inventory on our online shop and regular workshops, they are a venue of interest for collector, student and buyer. Whether you are looking for a collectible by a renowned artist or to purchase artwork by an up and coming artist, we have limited edition prints, illustrations and other unique products created by international illustrators, tattoo and street artists, and emerging London-based artists.
www.jesterjacquesgallery.co.uk/

Categories
Tags