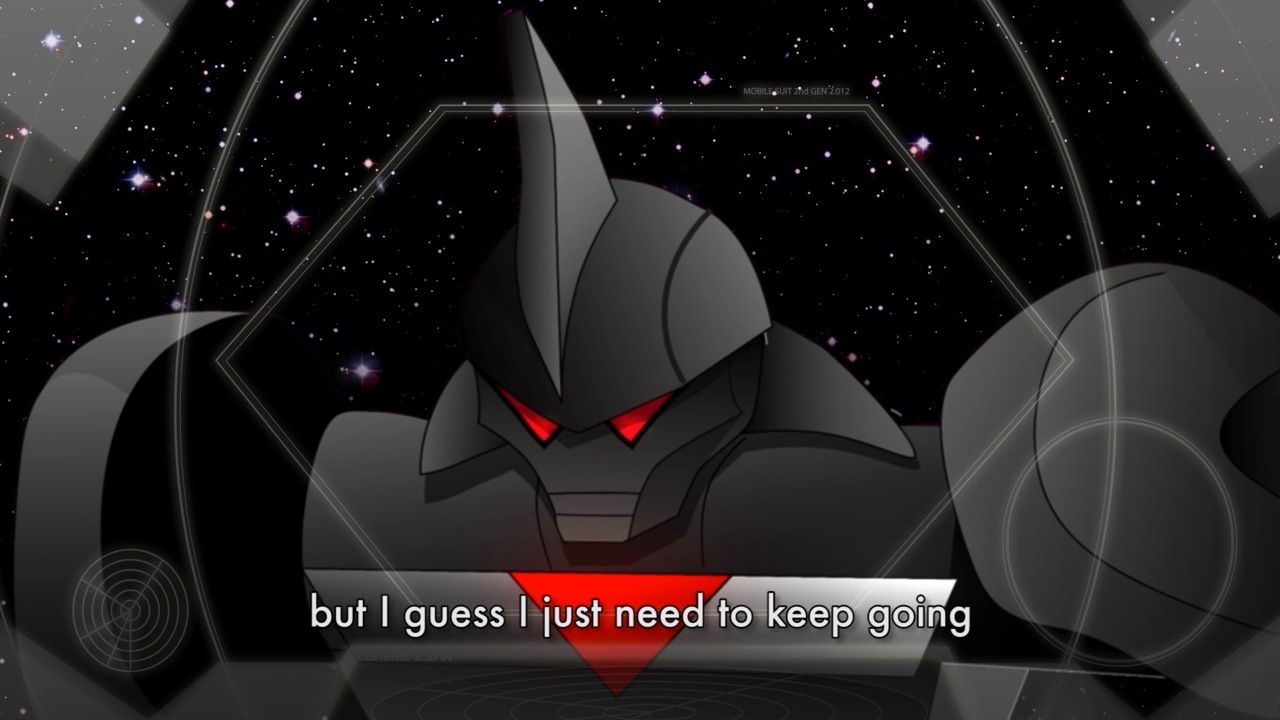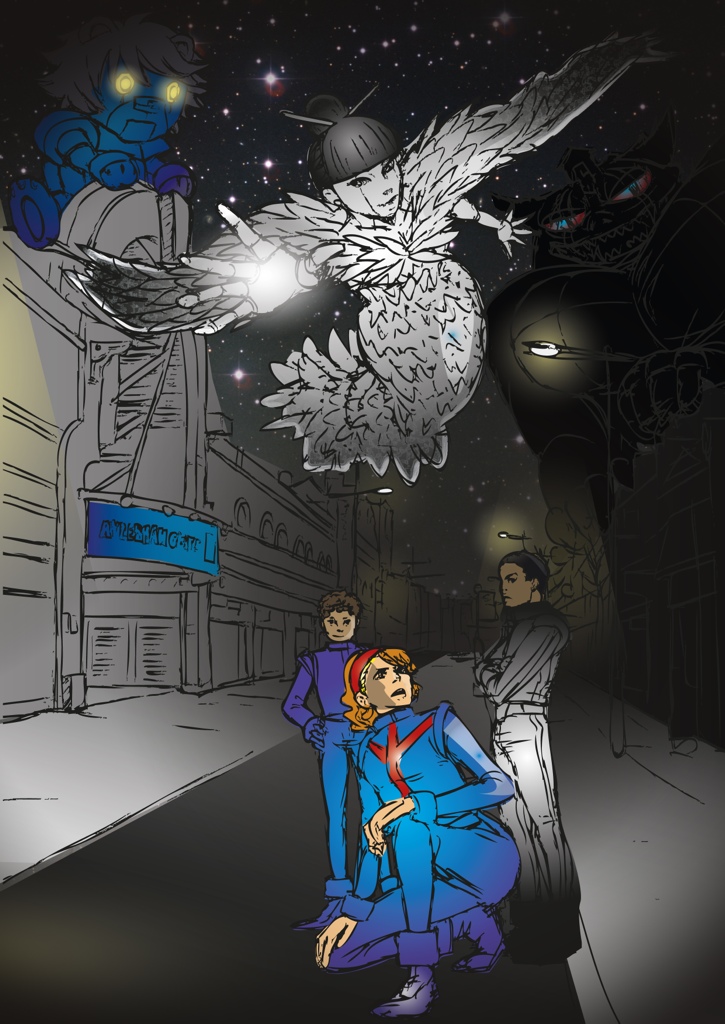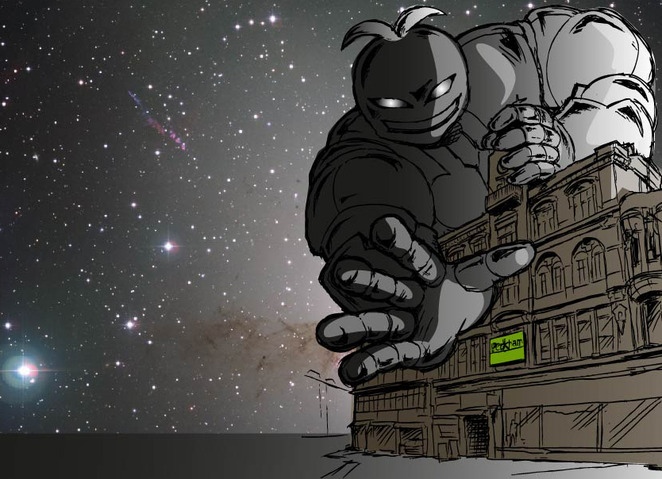 18th January – 24th March 2013 Peckham Space, Camberwell College of Arts, 89 Peckham High Street, London SE15 5RS www.peckhamspace.com/
Mobile Suit Academy is an exhibition of new work by David Blandy which will transform the gallery into a futuristic environment evoking the interior of a starship travelling through distant galaxies.
This immersive installation will invite visitors to enter a world populated by robotic 'Mobile Suits' – a term widely used in Japanese Manga which refers to large wearable exoskeletons worn by characters on epic adventures. Visitors will be able to explore the bridge of a cartoon-like spacecraft which appears to exist in both outer space and the real world of SE15 at once.
Embedded in the control panels of the shuttle will be video screens showing humorous and poignant animated stories set against the backdrop of an alternative Peckham. These animations will star the alter-egos of students at Harris Academy @ Peckham inhabiting their own invented Mobile Suits.
Blandy worked with these students during Autumn 2012, inspiring them to get inside their own metaphorical Mobile Suits and explore stories of their potential lives. Working with professional Manga artist Inko, a long-time collaborator of Blandy's, the students created exaggerated self- portraits to star in the tales from this animated world, incorporating visual elements from the Academy, Peckham High Street and the local area.
An artist who often uses Manga and animation in his film and performance works, Blandy's work investigates the cultural forces that inform and influence him. Often the subject of his works, he uses the concept of alternative identities to explore ideas of authenticity and experience.
David Blandy said:
"The idea of designing huge Mobile Suits is an attempt to take the young people out of their usual conception of themselves, to build something that represents their self-image through the distorting lens of Japanese Anime. I wanted the participants to think about themselves and their environment, how Peckham is a factor in shaping their lives.

I also thought the Mobile Suit was an interesting metaphor for the way we construct an external identity to shield our vulnerable selves. Being a teenager is a time of flux, trying on different identities to see how they fit. They are often the pilots of Mobile Suits in the Japanese anime that I am referencing, their emotional issues impacting on their adventures, just as street life often impacts on school life. The Mobile Suit Academy is a search for self in sometimes adverse conditions."
Free public events will take place during the exhibition, including the artist's talk with Tom Morton at Peckham Space on 7th February 2013, 6-8:30pm. Email : info@peckhamspace.com for more information and booking details.
Event: Mobile Suit Academy: Live Gaming & Manga Drawing
About The Artist
David Blandy is primarily a video artist whose work investigates the cultural forces that inform and influence him, using himself as an anthropological subject. In many of his films he embarks upon a personal quest for truth and authentic experience via the cultures that have shaped him, in particular mixing the styles of Eastern and Western art. His works slip between performance and video, reality and construct, using references sampled from the wide, disparate sources that provide him (and perhaps our) sense of self. He often draws upon his alter egos (The White and Black Minstrel, Barefoot Lone Pilgrim) to act out these tensions and reveal the complexities of the post-colonial condition. He is represented by Seventeen Gallery and his video works are distributed by Lux. www.davidblandy.co.uk
Harris Academy @ Peckham is part of the vibrant and exciting local community of Peckham and this is reflected in the academy's specialisms which are business and enterprise and the performing arts. All students are encouraged to express themselves through a variety of different mediums such as paint, dance and music and to play a role in the local community through fundraising and community service activities. www.harrispeckham.org.uk
Mobile Suit Academy is a part of Blandy's ongoing Anjin 1600 project, which will continue with a major exhibition in late 2013.
Peckham Space is an art venue which opened in June 2010 which commissions new contemporary, location-specific art work in partnership with local networks. Located on Peckham Square, London SE15 and part of Camberwell College of Arts, University of the Arts London, it seeks to increase access to cultural and educational activity and to encourage progression routes for young people into creative higher education. Peckham Space is funded by the Higher Education Innovation Fund (HEIF), Southwark Council and Arts Council England. Peckham Space has been delivering collaborative arts projects since June 2008. The Director Emily Druiff has worked as an independent curator with particular interest in participatory practice, new media and art in the public realm. www.peckhamspace.com
Categories
Tags