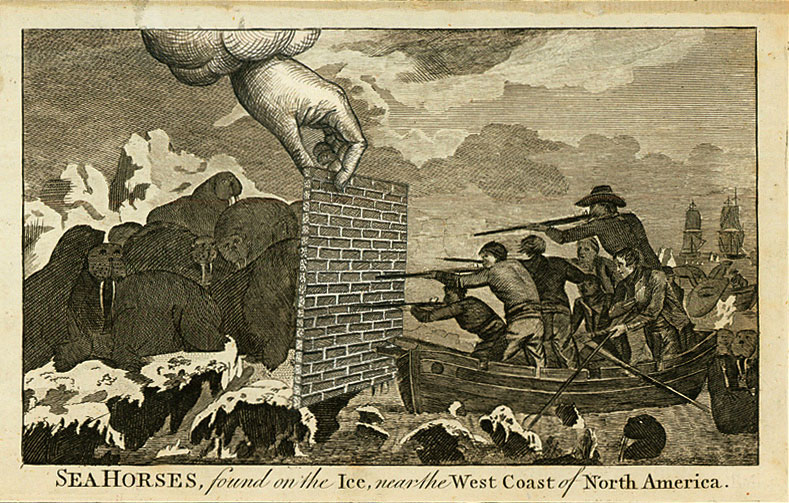 The Helping Hand, 2010, ink and collage on vintage print, 14 x 19cm
14th Dec – 19th Jan Isis Gallery Pure & Applied 169 Bermondsey Street London SE1 3UW
'Later, over coffee, Pablo said, "I want to show you my latest, Gert," and brought out the famous painting, Figure Seated in Wicker Chair. At the same moment, all-done-in from having tested the recipe of the hashish fudge yet again, Alice lurched into the room.'
Instant Lives & More by Howard Moss
Arranged literally as a treasure hunt amongst the fine prints on offer at London's wonderful vintage print store Pure & Applied, 169 Bermondsey Street, London SE1 3UW, Ruth Marten's elegantly lubricious work is a joyful encounter. Using 17th-19th century prints from the flea markets of NYC as starting points, Marten looks for a hidden narrative and draws it out with super-subtle collaging, rearrangement, the finest hand with pen and ink and a lightness of touch that corresponds to John Heartfield's proclaimed "tiny spot of colour" needed to turn a work into "art of a special kind"1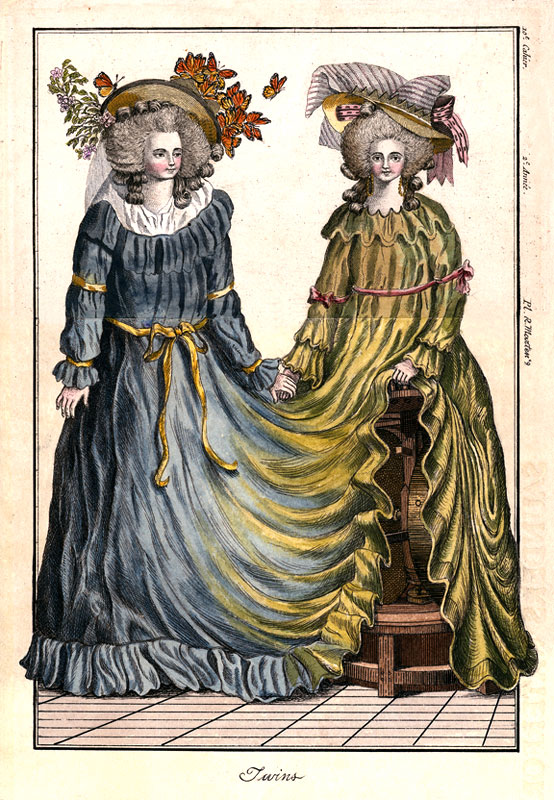 Twins, 2009, Ink, watercolour and collage on vintage print, 49.5 x 40.6 cm
Evidently the title of the show hints at the nature of the delights within. A peek into the closet may reveal a misplaced nose or some toes, hair may overflow, yet sparkling, ribald laughter may be heard in the next room… Whilst there is kinship to the collages/frottages of Max Ernst, Marten's work crackles with more pleasure, charm and sauce than his violence and darkness. Indeed Marten's sold-out monograph Histoire un-Naturelle (Isis Editions, 2009) is a playful boot up the backside to Ernst's Histoire Naturelle (Galerie Jeanne Boucher, 1926 – which was also a riff on the Comte de Buffon's thirty six volumes of Histoire Naturelle, France 1749–1788).
Neither random nor accidental, Marten's juxtapositions are closer to a love affair between a sewing machine and an umbrella than a chance encounter and although Marten's leprous friends look quite reasonably distressed by their elaborate blossoms then there is a humour to their rendering that this phantasia (Greek – 'making visible') abounds in. 'Rococo' (2012) seems to me to be the more intriguing and generous cousin to either the shell-headed vamp in Hugnet's 'Fantasy' (1937) or any of Linder Sterling's iron/stereo/kettle-head women, and 'Ecstasy' (2012) is pure radiant pleasure in hirsuteness, a subject for which Marten has a rep. Of course drawing is magic, and there is so much fantasy and sleight of hand to enjoy here that we can lose ourselves for a while.
The venue on Bermondsey Street is apt. There was a leper hospice – or Lazar House – close by in the 13th century and Pure & Applied has long been a good place to find a vintage engraving of a neck goitre, should you need one. Positioned directly opposite White Cube's wonderful new museum-grade space and with plenty of fine food close by (including Zucca – ***** Time Out), A Treasure Hunt In A Lazar House at Pure & Applied is a delight.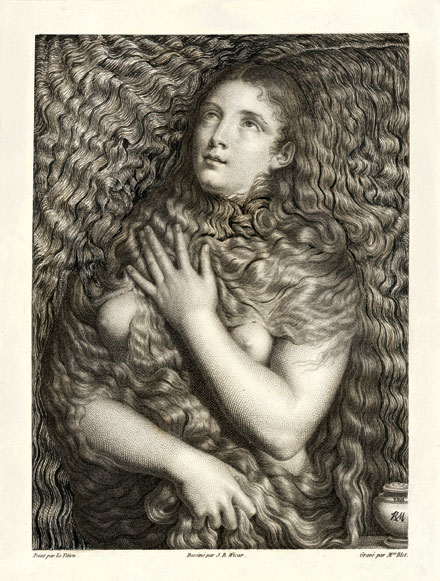 Ecstasy 2012, ink on vintage print 15.5 x 10cm
Pure & Applied 169 Bermondsey Street London SE1 3UW.
pinterest.com/johnsmarchant/ruth-marten-a-treasure-hunt-in-a-lazar-house/
About Mark Westall