"From its nineteenth-century roots through to the present day, the RCA plays a seminal role internationally in creative thought and practice…so many leading artists, writers, and designers have studied at the RCA, its influence over 175 years has profoundly shaped and enhanced modern life." – Dr. Paul Thompson, Rector of the Royal College of Art.
As part of a year long series of planned celebrations around it's 175th anniversary the Royal College of Art is presenting a major exhibition exploring the key facets from the RCA spanning over three centuries.
Open to the general public until 3rd of January 2013 this incredible exhibition will provide a fascinating insight into one of the worlds oldest art and design schools. It has never been more relevant and timely to centralize such a high profile exhibition around the interrogation and purpose of publicly funded art establishments.
In a time where arts education is being cut out and generally termed an "unacceptable" form of learning through a new government stance the protest from artists and arts establishments is on the rise.
In recent interviews sculpture Anthony Gormley presented an idealistic solution, that Michal Gove should be locked in his new sculpture at the White Cube, in order to have the time to reflect upon the purpose of art education and practice.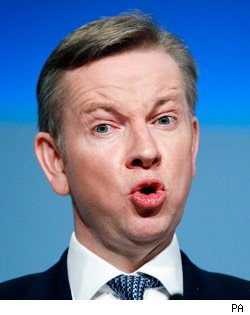 "That Gove guy should come here and we'll lock him in the Model and he can evolve a more imaginative approach as to what the human consciousness is about"
-­? Anthony Gormley, (The Independent)
Robert Upstone and Dr Paul Thompson seem to have topically cultivated an alternative response, 'A Place to Grow' provokes an overwhelming sense of expression, through four principle themes, of 'Art for Industry'; 'Public Purpose'; 'Personal Expression'; and 'Political Expression' With early works from David Hockney, Tracy Emin, Robin Day, Christopher Bailey, Frank Auerbach, Henry Moore, George Shaw, Gavin Turk and even Ian Dury's sequined spectacles on show.
The show, along with recent protests from institutions including The National Theatre, The British Museum and the Tate should throw into the stream of public consciousness that not prioritising art and design education will be disastrous, not only for personal expression, but for our economy. It is a celebration of creativity and growth, across all disciplines, co-curated by new rector Dr Paul Thompson and Robert Upstone of the Fine Art Society formally head of the British Modern and Contemporary Art at the Tate.
RCA Kensington Campus Contact: Info@rca.ac.uk Kensington Gore London, SW7 www.rca.ac.uk
Words: Ann-Marie Milward
Categories
Tags