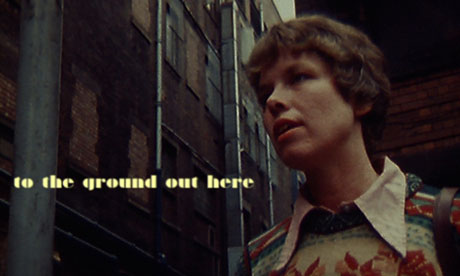 Reel thing … detail of still from Elizabeth Price's The Woolworths Choir of 1979 (2011). Photograph: Elizabeth Price/MOTInternational

This article titled "The Turner prize has regained its style and importance" was written by Jonathan Jones, for theguardian.com on Monday 3rd December 2012 16.16 UTC
I've got a soft spot for the Turner prize. In the early 1990s it was the stage that made new British art exciting to me again. The first Turner exhibition I saw was in 1993, when Rachel Whiteread won. I was happy about that because I admired her cast of an entire building, House, which at the time was attracting crowds and controversy to east London.
But what a shortlist it was that year. Sean Scully was among the artists beaten by Whiteread – and Scully is a modern painter of unquestionable significance. My most vivid memories of the 1993 exhibition are of Vong Phaophanit's installation of a neon-lit field of rice.
So Whiteread won against some striking competitors. Does the Turner still have that style and importance?
This year's Turner prize will be awarded this evening. The Turner is currently on more than decent form. It had a poor period a few years ago when shortlists became baffling and winners unconvincing. In fact there were some terrible Turners in the first decade of this century. Since 2009 the Turner has, however, found a new rationale. Serious, considered shortlists have predominated. This year is no exception. Any visitor to the exhibition by contenders Paul Noble, Spartacus Chetwynd, Luke Fowler and Elizabeth Price will get a powerful dose of what the avant garde is up to in 2012. Some people will be repelled or bored by it all, but many will find at least one artist to really admire and root for. And that's what the Turner ought to be about: supporting the artist you like, then being delighted or enraged at the result.
So who am I rooting for? Elizabeth Price. Her terrifying work The Woolworths Choir of 1979 is one of the most powerful works of art ever shown in the Turner prize. It out-gothics Douglas Gordon's 1996 winning exhibit, Confessions of a Justified Sinner, by some distance. To be honest, it almost out-gothics The Exorcist.
However I also find Luke Fowler's film about the controversial psychiatrist RD Laing very memorable. Fowler's larger project to revive radical history in his baggy compilations of archive footage is extremely original, and timely – and if the prize is about an artist's overall vision I can see him winning and I feel OK about that.
I will be a lot less happy if the jury gives the Turner prize to Paul Noble. His work has not evolved over the years; it is inward-turned and self-conscious, in bad ways. Noble's drawings lack life. Sorry, but they do.
As for Spartacus Chetwynd … great name, now go and think up some art.
So it's a year for the moving image if there is any justice.
guardian.co.uk © Guardian News & Media Limited 2010
Published via the Guardian News Feed plugin for WordPress.
Categories
Tags