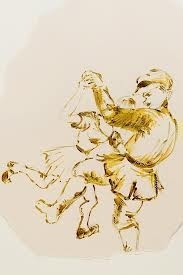 Eleanor Antin Conversations with Stalin A performance reading in four parts
October 26th – November 3rd 2012 www.feldmangallery.com
Eleanor Antin's black-comic memoir Conversations with Stalin is written in the coming-of-age picaresque tradition of Holden Caulfield, Huck Finn, Little Orphan Annie and the irrepressible Dorothy on the road to Oz. In New York, Antin will present a week-long performative reading of the entire memoir in four parts, presenting four consecutive chapters at each of four sites in New York City: The Jewish Museum, Columbia University School of the Arts, The Brooklyn Museum, and the Whitney Museum. Visitors are invited to attend any or all of the readings. Each performance can be experienced independently as well as in tandem. Preceding the reading series, Antin will live tweet stanzas from her memoir on Art21's Twitter feed, @Art21. Details are below.
Eleanor Antin Takes Over @Art21 Friday, October 26, 2pm Twitter @Art21 www.art21.org
Art21 featured artist Eleanor Antin will take over Art21's Twitter account on Friday, October 26th at 2pm. The artist will "read" stanzas of a story from Conversations with Stalin before embarking on four New York-based performances. Audience participation is encouraged throughout, and Antin will respond to questions submitted by audience members following the live Twitter "reading." The event will take place from 2 to 3pm on Twitter. Follow along with @Art21, ask questions, and see what else Eleanor Antin has to say.
The Jewish Museum Sunday, October 28, 2:30pm Fifth Avenue at 92nd Street
www.thejewishmuseum.org/publicprograms Tickets: 15 USD general public; 12 USD students and seniors; and 10 USD Jewish Museum members.
Columbia University School of the Arts Tuesday, October 30, 6:30pm Miller Theatre at 2960 Broadway arts.columbia.edu Free and open to all. Reservation information noted in link above. Co-sponsored by The Heyman Institute for the Humanities.
The Brooklyn Museum Thursday, November 1, 7pm Martha A. and Robert S. Rubin Pavilion, 1st Floor at 200 Eastern Parkway www.brooklynmuseum.org Free with Museum admission, suggested contribution; 12 USD adults, 8 USD students and adults 62 and over.
Whitney Museum Friday, November 2, 6:30pm Lower Gallery at 945 Madison Avenue
www.whitney.org
Free with Museum admission, which is pay-what-you-wish on Fridays, 6–9pm; no special tickets or reservations are required.
Following the week of performances, a closing reception for the artist will be held on Saturday, November 3, 6 to 8pm at Ronald Feldman Fine Arts 31 Mercer Street, at Grand Street
www.feldmangallery.com
Categories
Tags