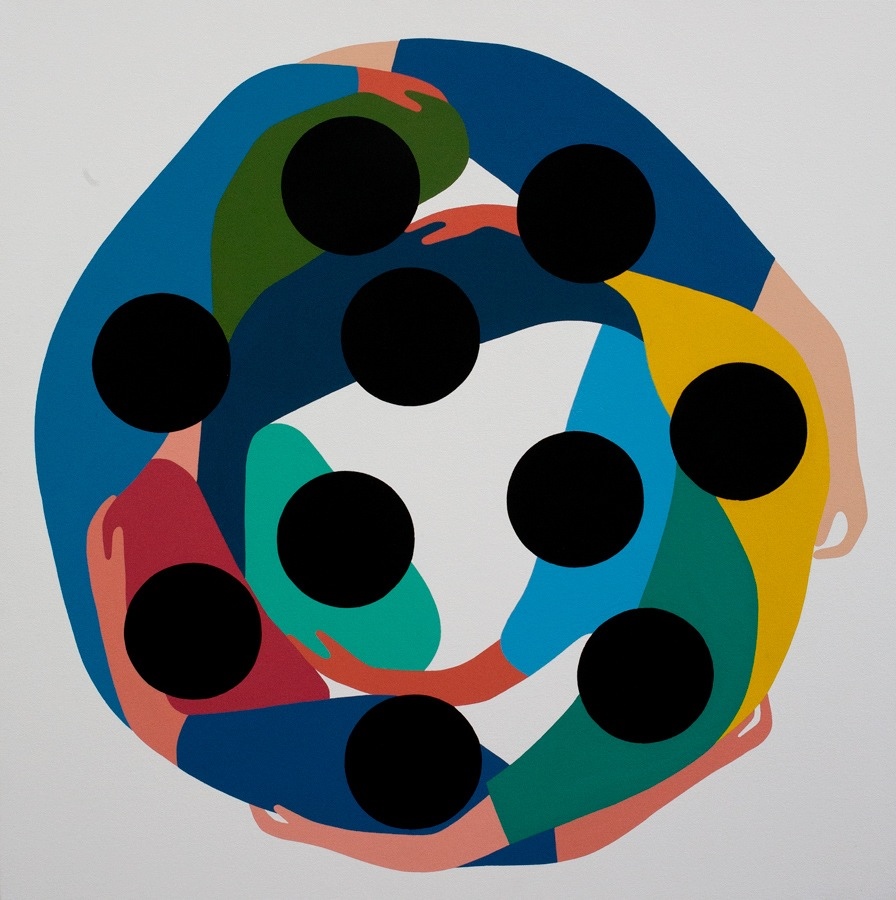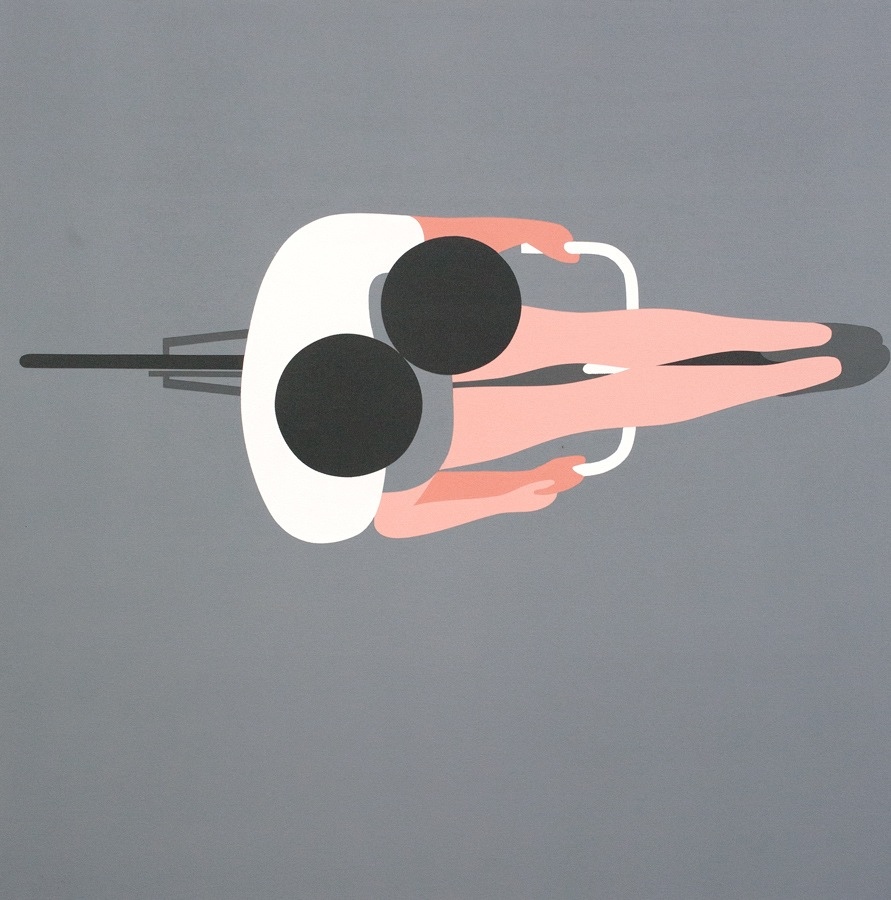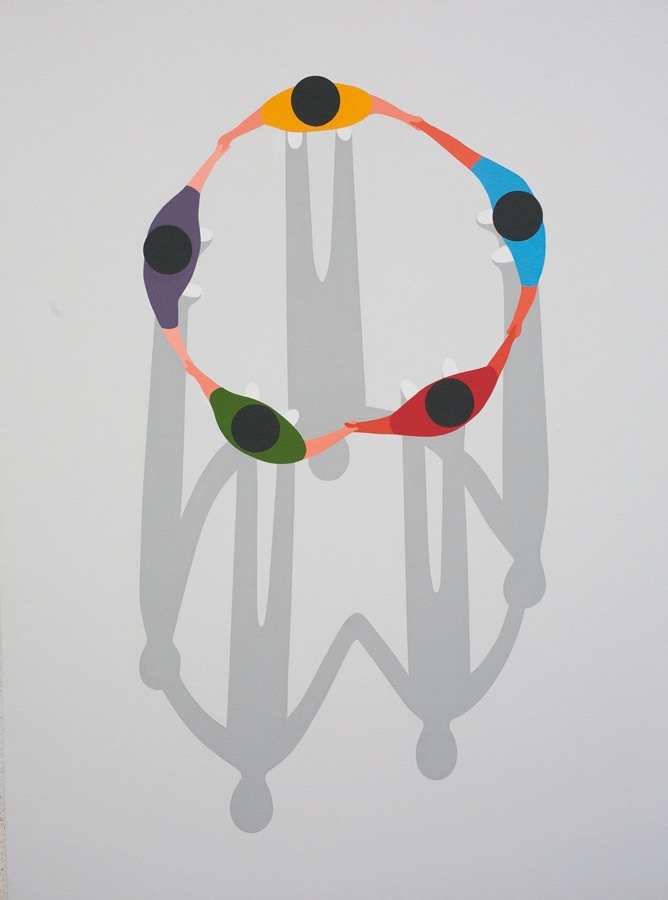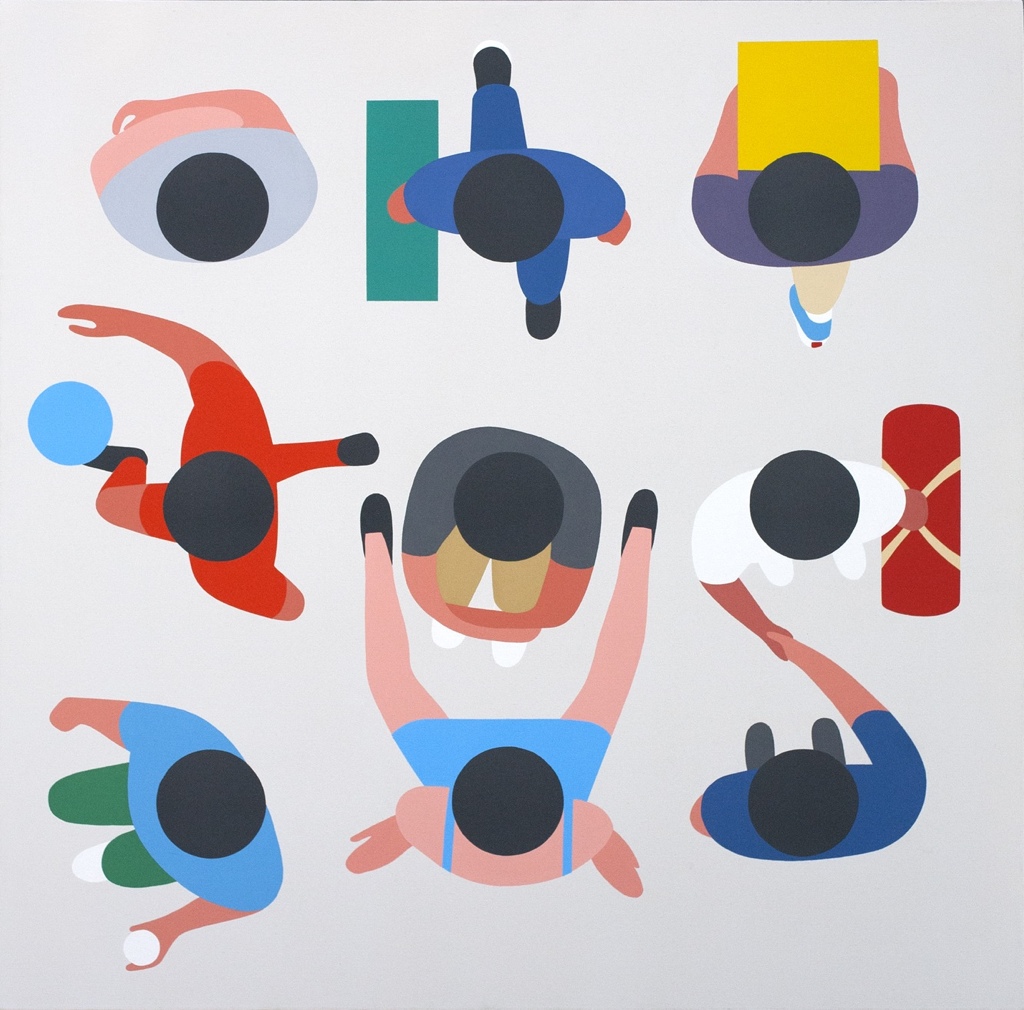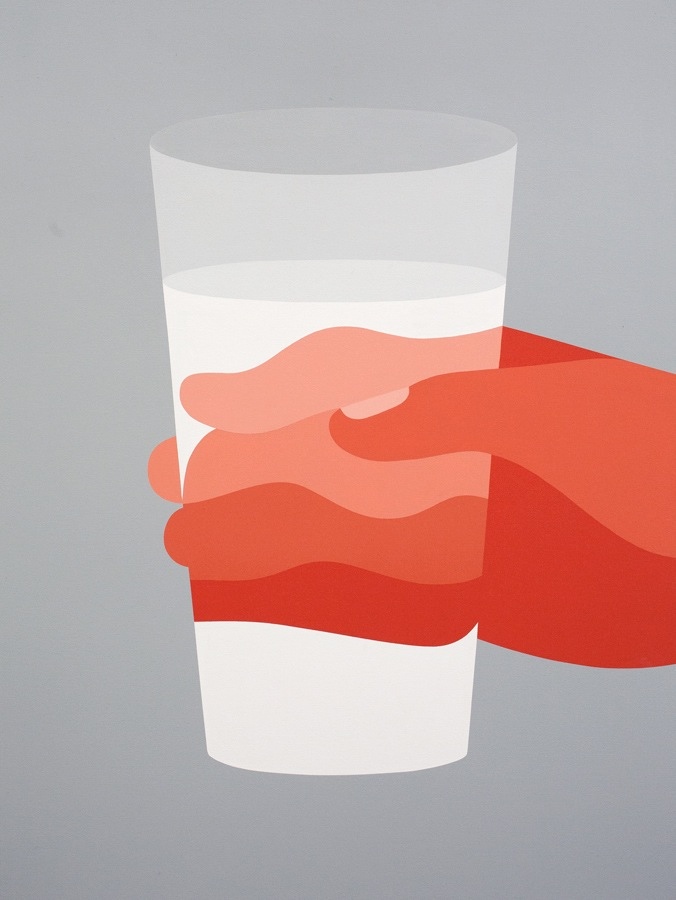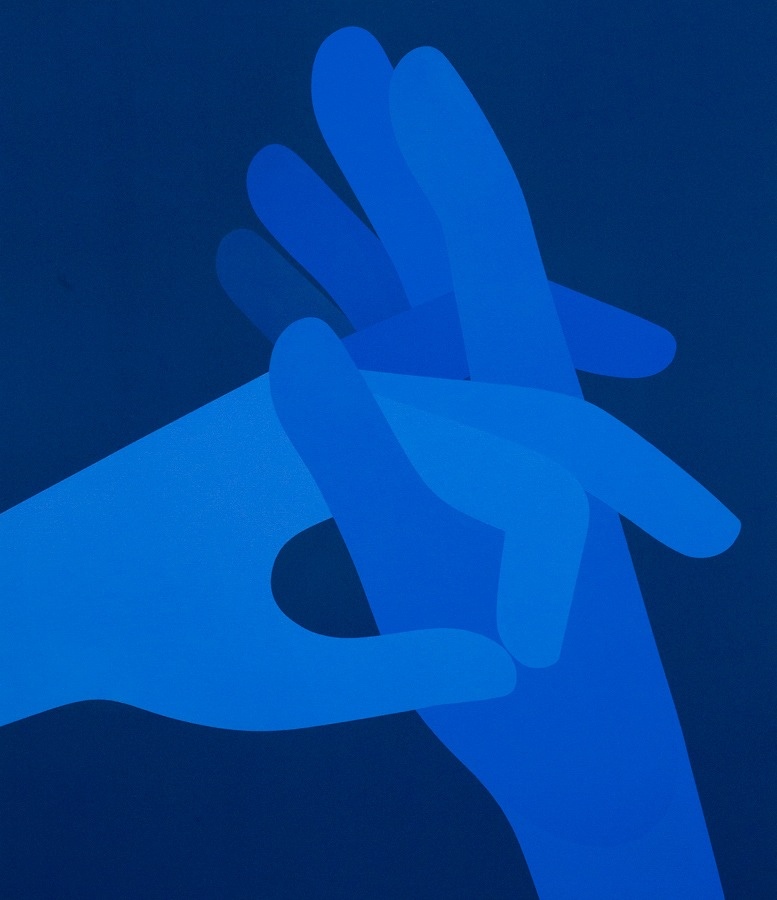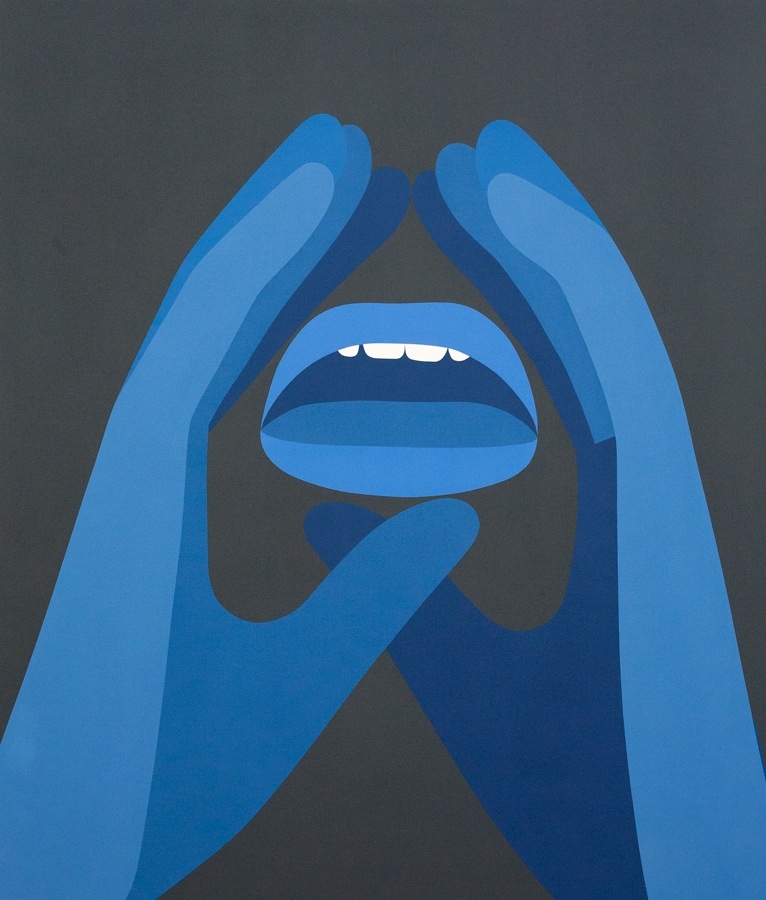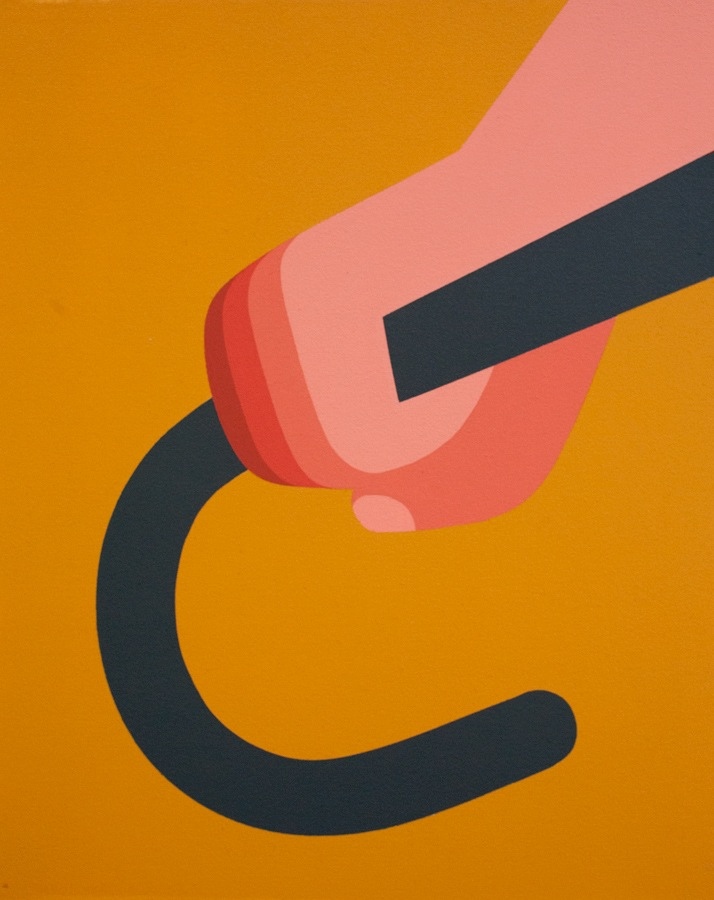 Until October 26, 2012
?Ivory&Black Soho
94 Berwick Street, W1F 0QF, London UK
www.ivoryandblack.com
None of my ideas seem to come from dreams. More often they seem to come from when I am most awake. – Geoff McFetridge
Ivory & Black Soho proudly presents "Around Us & Between Us", the first solo exhibition in London since 2005 by the Los Angeles based artist Geoff McFetridge – A multidisciplinary artist without creative boundaries who's life work ranges from poetry to installation, painting to graphic design and many other practices in between. For his "Around Us & Between Us" exhibition, Geoff has created a series of 10 new acrylic paintings on canvas on his distinctive and reductive style, giving each different subject the same treatment and refinery. In the artist's own words:
Images are central to my painting. The images are varied, while my treatment of them is very consistent. The imagery is refined to a point of anonymous functionality. The paintings are meant to feel as if they were pulled directly from the lexicon.I paint some things because they are things that I have seen, but more importantly, I believe they are things that the viewer has seen. I am painting from life, but not life purely found in the landscape, but the also psychological, mediated, and transcendental world that infects our consciousness.
Of a fish Ive never heard
That wouldn't rather be a bird
To leave the water for the skies
And over seas and lakes it flies
– Geoff McFetridge
_
Geoff McFetridge is an artist based in Los Angeles California. Born in Canada, he was schooled at the Alberta College of Art and the Graduate Design Program at the California Institute of the Arts. Known for his reductive graphic style, Geoff began to show his work in galleries in 1998 at George's Gallery. His first large scale show was in Japan at Parco Gallery Tokyo. He was part of the Beautiful Losers Exhibition which toured the world, and has made solo exhibitions in Los Angeles, New York, Berlin, Paris, London, Seattle, Milan and the Netherlands. Most recent exhibitions include solo shows at V1 Gallery, Copenhagen and Half Gallery, NYC and a large installations as part of "Art in the Streets" at the Museum of Contemporary Art Los Angeles, and for "Graphic Design Worlds" at the Trienalle Design Museum in Milan Italy.
His work is in the collection of the SF Museum of Modern Art, Exhibited in the Cooper Hewitt National Design Biennial, and the California Design Biennial. His animations have screened at Cannes, Resfest, Fotokino and South By Southwest. Geoff continues to work as a commercial designer adapting his personal work for an international client list. Over the years he has designed shoes for Nike, created the graphics for the film "Where the Wild Things Are" and designing wallpaper, carpet and blankets for the Standard Hotel NY.
_
Ivory & Black Soho is a gallery dedicated to New Contemporary Art, located on 94 Berwick Street in the heart of London's Soho. Founded in 2011 by Pedro Matos and Rui Da Paz Louro – Ivory & Black shows the most exciting artists working today, such as Andrew Schoultz, Cleon Peterson, Cheryl Dunn, Deanna Templeton, Ed Templeton, Geoff McFetridge, James Jean, Pedro Matos, Ryan Travis Christian, Skullphone, Erik Brunetti and Hiro Kurata.
For any additional information or exclusives, please contact info@ivoryandblack.com
www.ivoryandblack.com | 94 Berwick Street, W1F 0QF, London UK | +44(0)7554002182
??
About Mark Westall