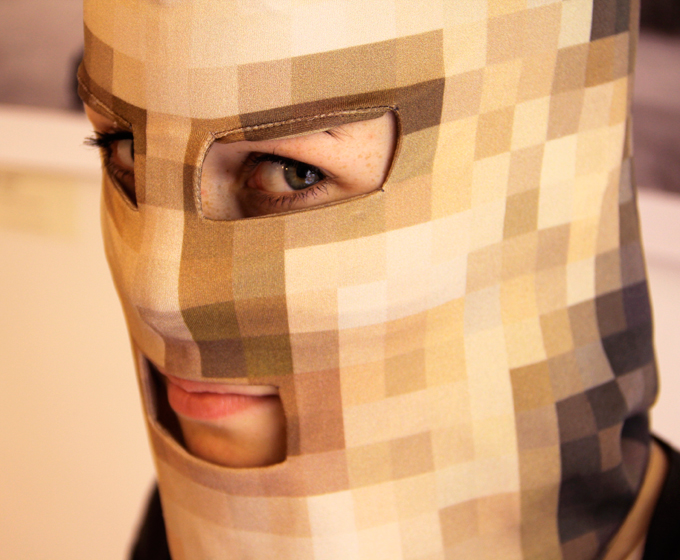 German artist Martin Backes has created Pixelhead an identity concealing mask to help confront the issues of anonymity in the digital age. The artist belives that open sharing is overly pervasive. Sharing of location, images, videos, hobbies and employment through social networks has raised previously unasked questions about the state of our identity. Increasing threats of identity theft and the government-backed omnipresent surveillance in Europe is changing how people evaluate social interactions. Backes' perspective on media and technology helped inspire the mask:
At the moment, technology is changing the world way too fast, and the social consequences are not fully foreseeable yet. The definition of the term "anonymity" will change as surveillance increases more and more. Although things like having a smart phone and the internet are great, people do need to know the downsides.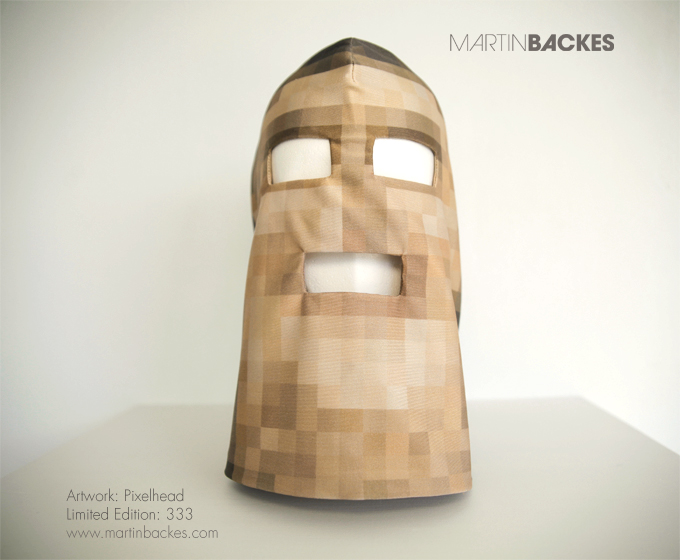 The full face mask Pixelhead acts as media camouflage, completely shielding the head to ensure that your face is not recognizable on photographs taken in public places without securing permission. A simple piece of fabric creates a little piece of anonymity for the Internet age. The material used is elastic fabric for beach fashion and sports gear with a fashionable Pixel-style print of German Secretary of the Interior Hans-Peter Friedrich. The mask has holes for your eyes and mouth, so you can see and breathe comfortably while wearing the mask, secure in the knowledge that your image won't be showing up anywhere you don't want it to.
Pixelhead
Pixelhead limited edition 2012 Size: Unisize (34 x 26 cm) Material: elastic fabric, digital fabric printing color
www.martinbackes.com/pixelhead-limited-edition/
Categories
Tags