Notion, 2012, stainless steel, 125 x 360 x 165cm
FAD will be bringing you a series of interviews with the selected finalists of the acclaimed and unique Signature Art Prize 2012. In this interview we talk to one of the winners in the sculpture category of #SAP2012 'Hans K Clausen'.
How did you learn about the Prize and what made you want to enter?
I heard about the 'Signature Art prize' from a studio colleague who told me … 'this could be the one for you'!
When and where did you make your entry?
Through the haar of a beautiful dreich summers evening in Edinburgh.
Where do you imagine your entry eventually being hung?
The foyer of a financial institution's head quarters would seem a fitting home for my skip sculpture.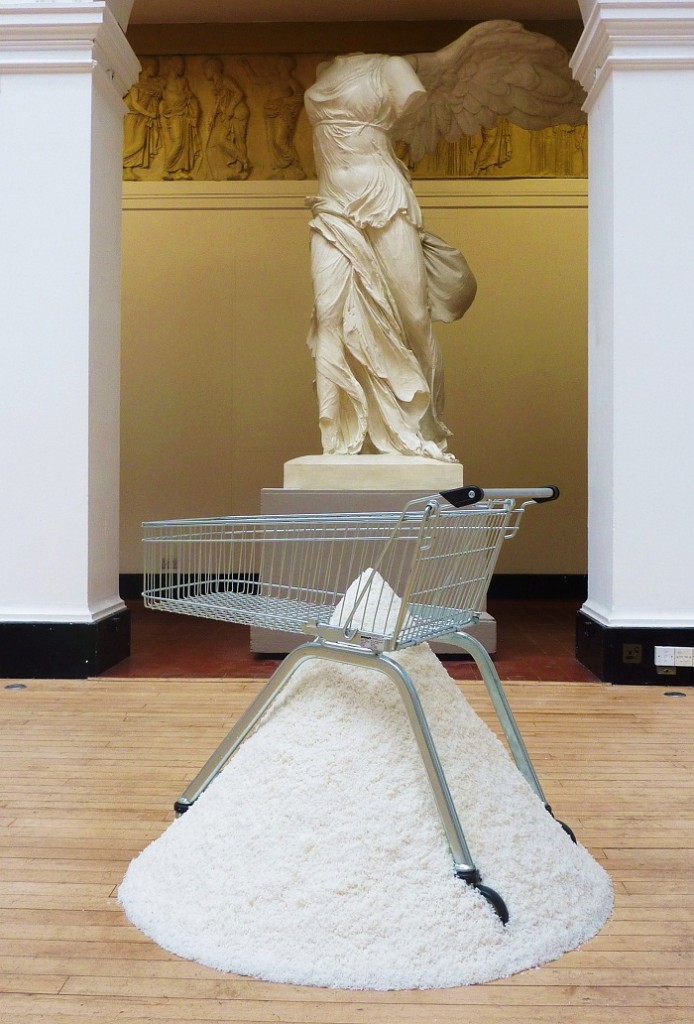 Airmiles, 2011 – Shopping trolley, boiled rice 165 x 95 x 60 cm
Tell us about where you make your work?
My skip sculpture 'Notion'(2012) was made during my final year at Edinburgh College of Art, it was constructed in a very clever man's shed in Crieff. Since graduating I have taken up a residency at the new Edinburgh Sculpture Workshop, an inspiring community of clever creative people.
What is your main goal for the coming year?
To learn Greek (I've made a promise). To look harder and see more.
What is your key inspiration as an artist?
The work of Jannis Kounellis. Seeing his 1993 untitled work (oak beams, hemp rope and bronze bells) convinced me to give up work and get to art school.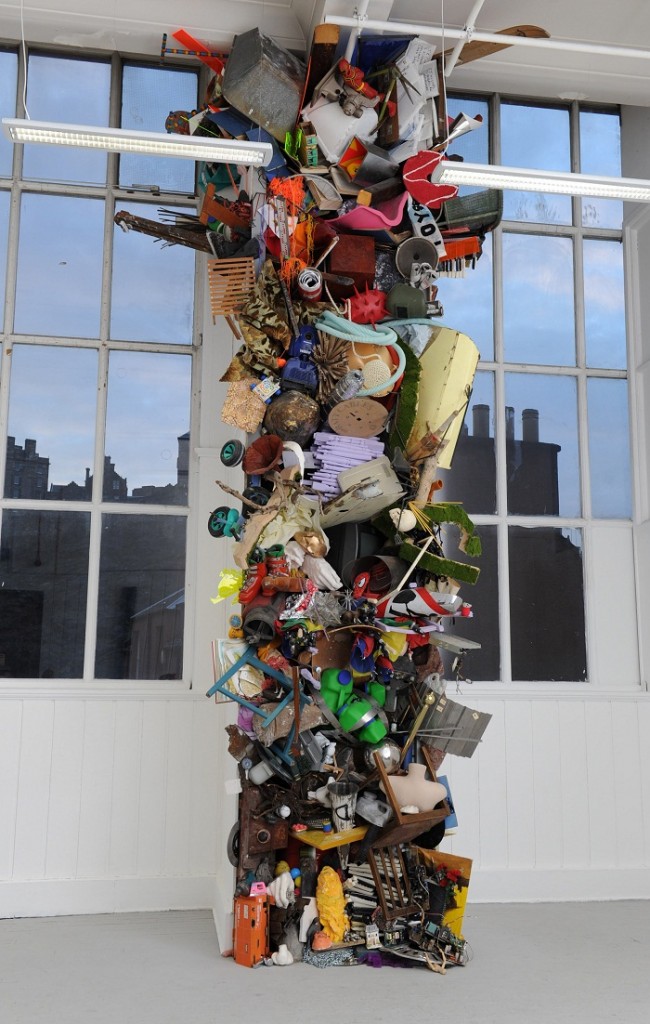 Enough, 2012 – Collected items from artist's studios, timber, steel cable, emulsion paint, 6.5 x 2 x 2 metres
Finally, tell me something surprising about yourself?
I'm following and recording the daily activities of a builders skip for a year.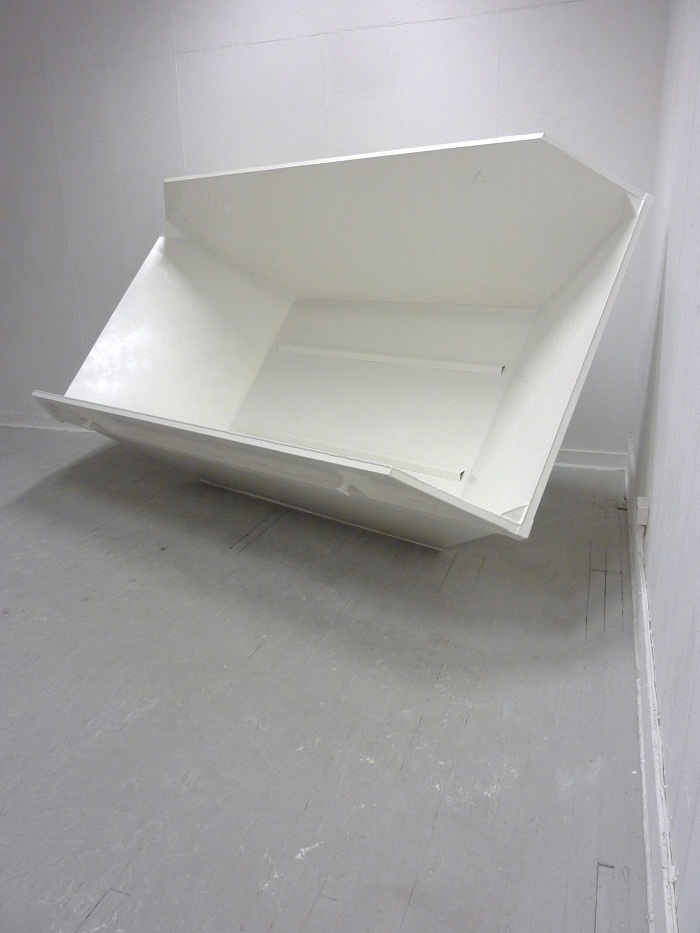 Generous, 2012 – 800kg steel skip, egg shell paint, 3.6 x 1.8 x 1.6 metres
Anything else that we should know about you?
I have been selected for The Scottish Society of Artists annual exhibition at the Royal Scottish Academy in January 2013.
For more information on Hans K Clausen's Signature Art Prize entry and to see other works please visit DegreeArt
Entering it's fourth year, the celebrated Signature Art Prize presents a fresh and exciting award for the most promising artists of today. The competition invites artists worldwide to apply for a chance to win one of five 1,000.00 cash prizes, representation with DegreeArt, future exhbition opportunities and artistic support, as well as gifts from the prize sponsors.
You can also participate by voting online in the Peoples' Choice Award. Have your say!. The winner will be announced at an evening reception at The Execution Room on Thursday November 1st. The winner of the Peoples' Choice Award will also receive a cash prize of £1,000, DegreeArt representation and prizes from our sponsors.
500 entries – 5 winners – The Signature Art Prize 2012.
Categories
Tags