Up Market Rubbish from Dotmasters on Vimeo.
High Class Trash
A show of beautifully hand crafted stencil works that discover the beauty amongst our trash. Photo real renditions of humble bin bags & high class labels painted on a decades worth of bin and skip raiding. Up-cycled objects, grannies cushions, nothing avoids the Dotmasters' magpie eye. Mixed media assemblages pop off the wall in a faux 3D skid row tableaux. The frames are off, and work spills from the walls like the piles of trash they depict.
The irony of stencilling piles of rubbish is not lost on us. Rubbish, we all do it… leave it out on the street, either once a week or at random times when consumption out strips our storage. For many it's their only contribution to the public space. We all contribute to this shifting sea of street sculpture with the rhythms of the weekly bin round. Its an ordered chaos, of suddenly unowned & worthless things.
You can tell a lot about an area from its rubbish, the people that live there, what the eat, what they wear. High Class Trash takes it's inspiration from the galleries location, that particular mix of trash and glamor that make Notting hill so famous.
The first 13 visitors to the show on the 13th of September will be rewarded with a limited hand finished six colour silk screen print, a release of only 13. Sometimes 13 can be a lucky number.
Private view 13th of September
Show runs till october 5th
284 Portobello Road, W10 5TE, London
Private view Thursday 13th September 2012 dotmasters.co.uk/ at grafikgallery.com/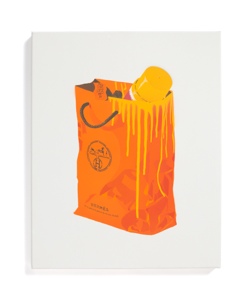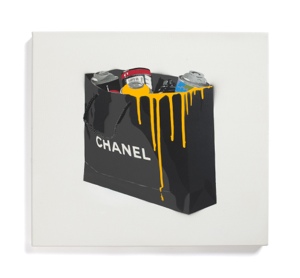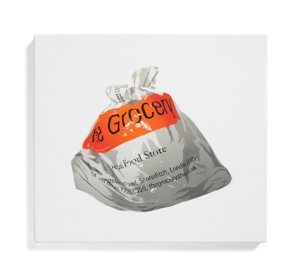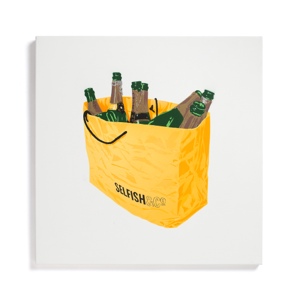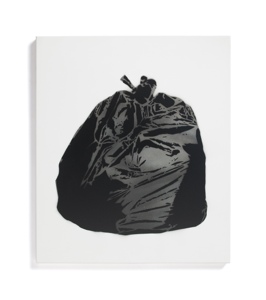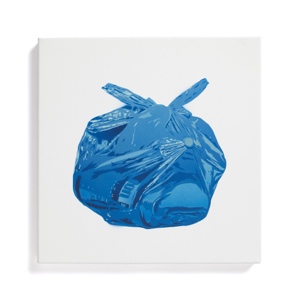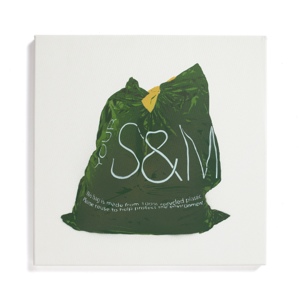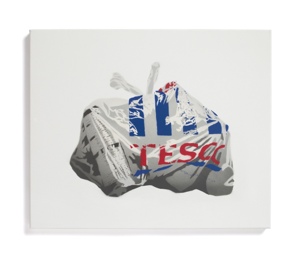 Dotmasters Bio
Born and raised in London, The Dotmasters is the offspring of C6.org, a new-media based collective of art-pranksters. Active throughout the 1990's, they bridged the gap between art and activism with attention snatching events that pulled no punches. Hitting the headlines worldwide in 1997 with "Man in a box"they incarcerated and starved one of their members in a surveillance cube in a gallery in Brighton. Their work was eclectic, merging graffiti, new media and performance from the street, night clubs and galleries generating a steady stream of irreverent broadcasts.
Founding member Leon Seesix, bored of the new-media world and the group dynamic started working under the alias 'The Dotmasters' ,"A sideways look at a populist medium" says the East London based artist. The Dotmasters possesses a typically English sense of humor, throwing two fingers up at the passer-by with his impeccably detailed stencil work.
'High Class Trash', a show of rubbish recently shown in Tokyo contrasts high fashion and refuse, used spray-cans, bottles and paint markers in cast out Selfridges, Hermes and Chanel carrier bags, in an instantly recognizable photo real stencil style that is typical of the Dotmasters work . The pop art parallels are not taken too seriously in these Warhol meets Cheryl Cole modern icons of trash that combine littering and vandalism, giving you two crimes for the price of one.
The Dotmasters work can be found anywhere from a pikey trailer park to the penthouses of Europe and have featured in both Banksy's Cans Festival in Waterloo and his Oscar nominated feature film 'Exit Through The Gift Shop'.
A frequent collaborator with the Mutoid Waste Company, The Dotmasters love of the sinister has morphed the dark heart of the fair into a twisted set of sideshows, dubbed 'The Unfairground'. The sideshows can be seen at festivals as far flung as Glastonbury and, Fuji Rock Festival in Japan. High striking Test Your Strength machines stand side by side of rigged knock-'em-downs ('The Crack Heads') and unlikely ball-games of skill such as 'The Gobbler'.
The street is an immediate place; a place without a mediator. Its invasion, defacement and its appreciation are ultimately a symptom of today's society.
There is NO subculture ONLY subversion.
About Mark Westall