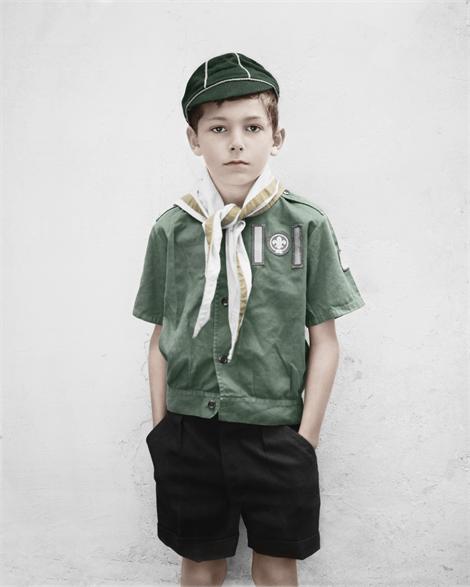 Untitled 55
4th September – 20th October 2012.
This is the first commercial UK exhibition of the critically acclaimed artist and photographer Vee Speers and her infamous series The Birthday Party – which has been published & exhibited worldwide and is now part of many private & public collections. It includes two new images exhibited for the very first time
Vee Speers is an Australian artist living in Paris. She studied fine art and photography in Brisbane which was followed by a five year career in Sydney with ABC Television as a stills photographer. A short stay in France in 1990 became a permanent move to Paris where she became established in the art world with her hauntingly beautiful portraits of children The Birthday Party.
"The immediacy of Vee Speers' imagery is overwhelming. Faces look directly at the viewer creating a quietly dramatic tension urging a reaction from the viewer. 'The Birthday Party' presents us with a façade of fantasy but with a pared down aesthetic that amplifies the visual intensity through its simplicity. These portraits of children confront us with reminders of our own childhood, whereby a homemade costume can transform you into a superhero, princess, cowboy or soldier, poised for adventures and hours of fun and excitement. The escapes that these worlds of play can provide disclose the underlying realities of the modern world, wrought with conflict and violence. Child psychologists use observation of play to decipher underlying traumas and issues that a child may be experiencing. Looking at these photographs, Speers strikes a chord within us to trigger our own concerns in relation to today's paranoid society. The emotive responses to her work divulge more about the viewer than the viewed."
Laura Noble, EyeMazing
The Little Black Gallery, 13A Park Walk, London SW10 0AJ www.thelittleblackgallery.com
www.veespeers.com/
Categories
Tags