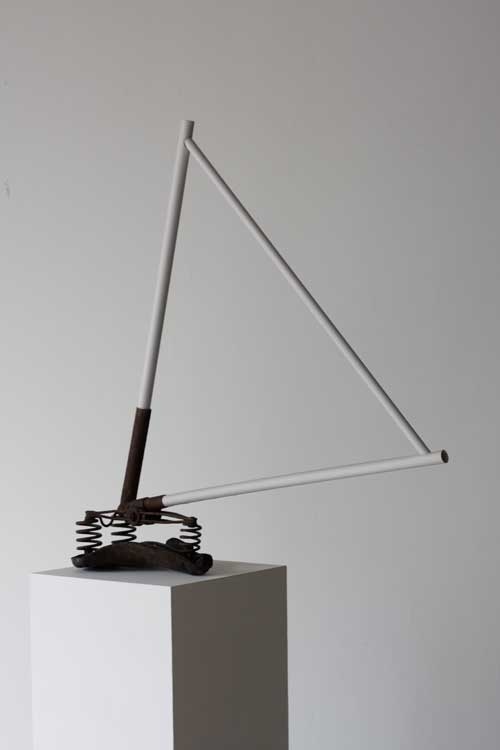 KURSAAL SPACE SOUTHEND ON SEA
24th of August – 2nd September 2012
Participating artists:
Anja Borowicz, Kasia Depta-Garapich, Alicja Dobrucka, Magdalena Drwiega, Marcin Dudek, Eva Lis,Jan Manski, Gracjana Rejmer, Sabina Sallis, Justyna Scheuring, Rafal Zawistowski.
Deconstruction Project in association with Polish Arts Festival are pleased to present Subject to Change. Perspectives from UK based Polish Artists. The exhibition presenting recent work by eleven UK based, Polish-born contemporary visual artists is part of the programme of the Polish Arts Festival produced by Hungry Arts.
Subject to Change revolves around the fluid nature of modern spaces and objects. It embarks on the role and impact of the factors of constant transformation and upgrading, which largely define contemporary culture. Looking at the range of relevant conditions, the exhibition explores current dynamics of change, not only in the domestic and intimate but also in the public/social and celebratory contexts. The show occupies two recently vacated fast food chain sites located on either side of the Kursaal's foyer. This location provokes a discussion about relationship between history, economics, architecture, identity, entertainment, temporality and fake grandeur; the areas that are being strongly affected by each other and as such are constantly subjected to change. As we are observing these changes and experiencing their increasing speed, the artists rise to the challenge of disrupting their stream.
The artists' investigate the dynamics of time and space through employment of various artistic strategies such as enclosure, isolation, interruption, looping, multiplying and juxtaposing. Subject to Change gathers artists' work of various media including installation, painting, sculpture and video. The timeline of the exhibition's narration spans thousands of years, starting off at the mythical Garden of Eden (Rafal Zawistowski) traveling via contemporary social issues such as consumerism and homelessness (Eva Lis, Anja Borowicz) to eventually arrive at the place belonging to visions of the future (Jan Manski). It is a journey through visualised concepts of spaces and objects subjected to change. The artists explore estrangement of the domesticated (Magdalena Drwiega) and propose new settings and rules for familiar events and spaces (Marcin Dudek, Justyna Scheuring). The recurring reference present in the exhibiting artists' practise is also the phenomena of metamorphosis (Sabina Sallis) and irrational replacement and juxtaposition of materials (Kasia Depta-Garapich). As the notion of change would not fulfil without remembering the state prior to the act of transformation, the artists also focus on mechanisms of visual memory and cultural and environmental attachment (Alicja Dobrucka, Gracjana Rejmer).
Subject to Change is part of the Polish Arts Festival 2012.
The exhibition is curated by Agnieszka Kucharko and Zbigniew Kotkiewicz.
Kursaal Space Eastern Esplanade Southend on Sea SS1 2WW
Trains run from Fenchurch Street to Southend Central every 30 min.
Categories
Tags