Something exciting has happened to a community garden in East London…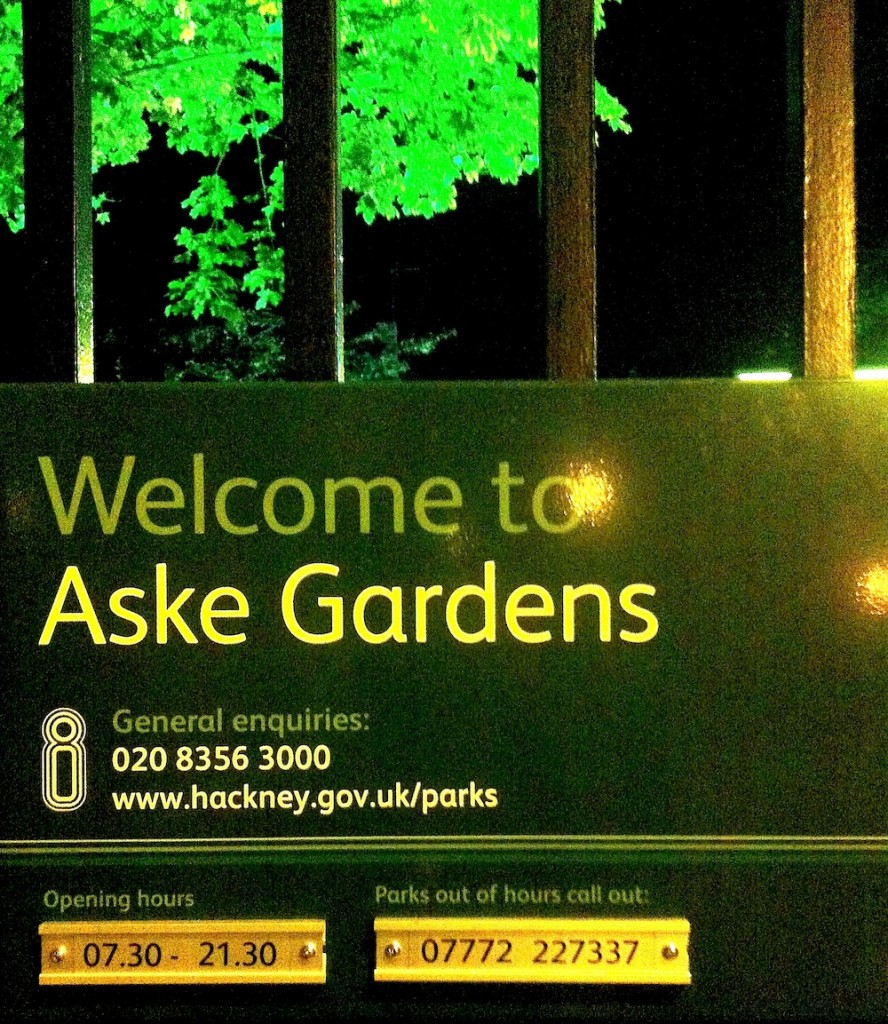 The Flyknit Festival at Aske Gardens is a weeklong programme of events influenced by the innovative NIKE Flyknit. It kicked off last Friday with an evening of basketball, music and art performance.
In the 17th Century Robert Aske left £20,000 to the Haberdashers' Company in his will. He wanted the money to be used to build almshouses for '20 poor single freemen and a school for 20 sons of freemen'. Over the 300 plus years since the initial request was made the buildings have seen lots of changes, worthy of its own 'The History of our Streets' programme.  It wasn't until 1989 when the girls and boys schools moved in and LCC Shoreditch Technical Institute took over the buildings that the gardens in the front became open to the public. Now in 2012 something incredible has happened to the space.
Continuing with the spirit of gardens, built on generosity, NIKE has teamed up with North London-based architects We Made That to permanently update the community space.  The transformation includes a new basketball court, resurfaced tennis courts and refreshed greenery.  During the festival the gardens have been lit with vibrant fluorescent lighting and the public are able to enjoy a temporary installation by UnitedVisualArtists.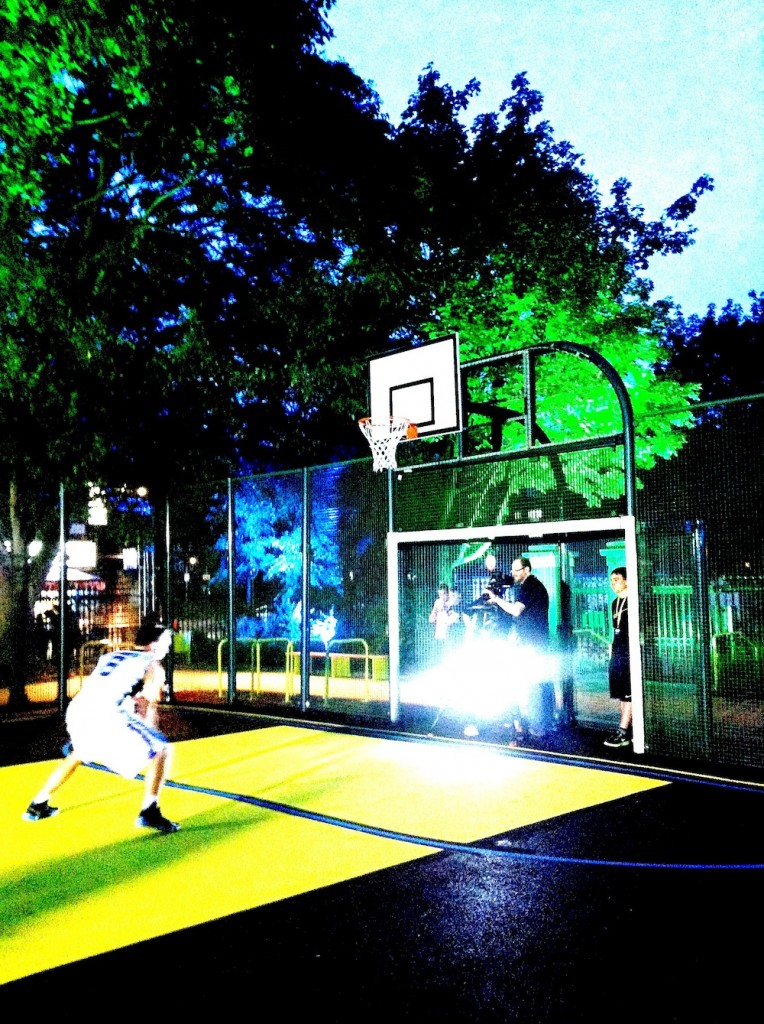 With the help of the Olympics people have started to get excited by more than just football. As our soccer team performed poorly in the games our improvement in gymnastics shone through. This festival seems to encapsulate the classier side of sport that the Olympics highlighted. The event's basketball players were riveting to watch whilst the UnitedVisualArtist's Floating Point trampoline-based art performance was beautiful.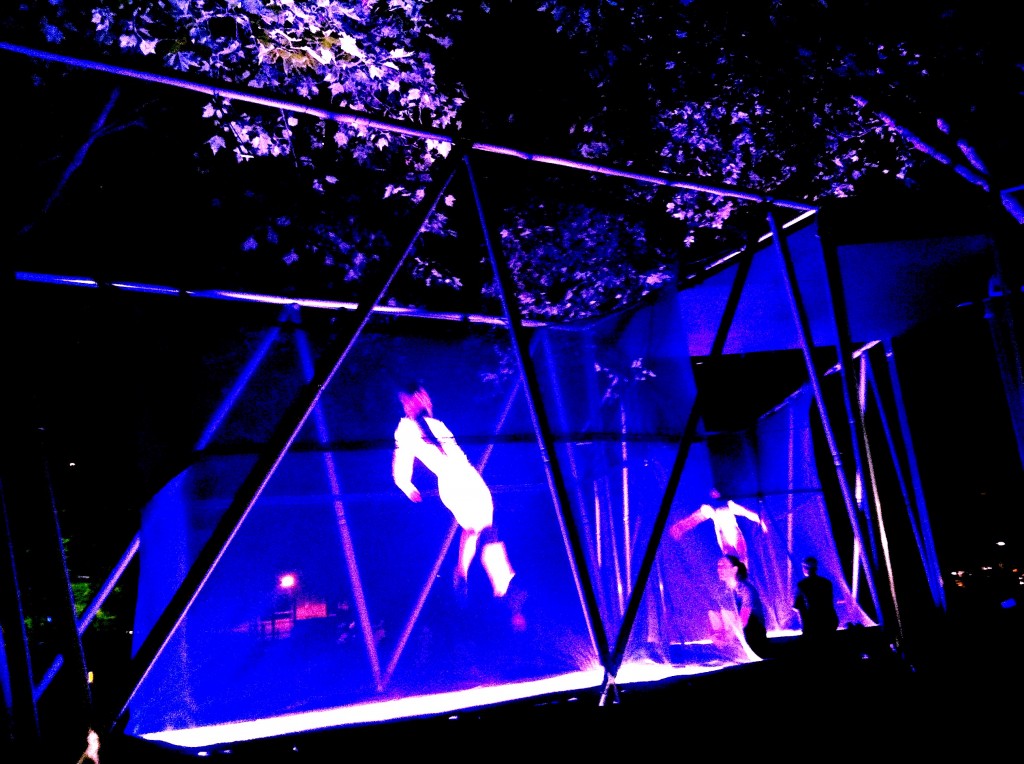 A single Flyknit trainer is displayed in a glass cabinet within the gardens, the accompanying series of events basking in its beauty. When shown in this way it appears to represent so much than just a sports shoe. Advancements in technology come in all shapes and sizes and there is no reason not to recognise this when it is the form of a sneaker. Technology and community are unlikely bedfellows therefore the combination of the glorification of an object whilst giving back to the community is a wonderfully unique thing for the power brand to do.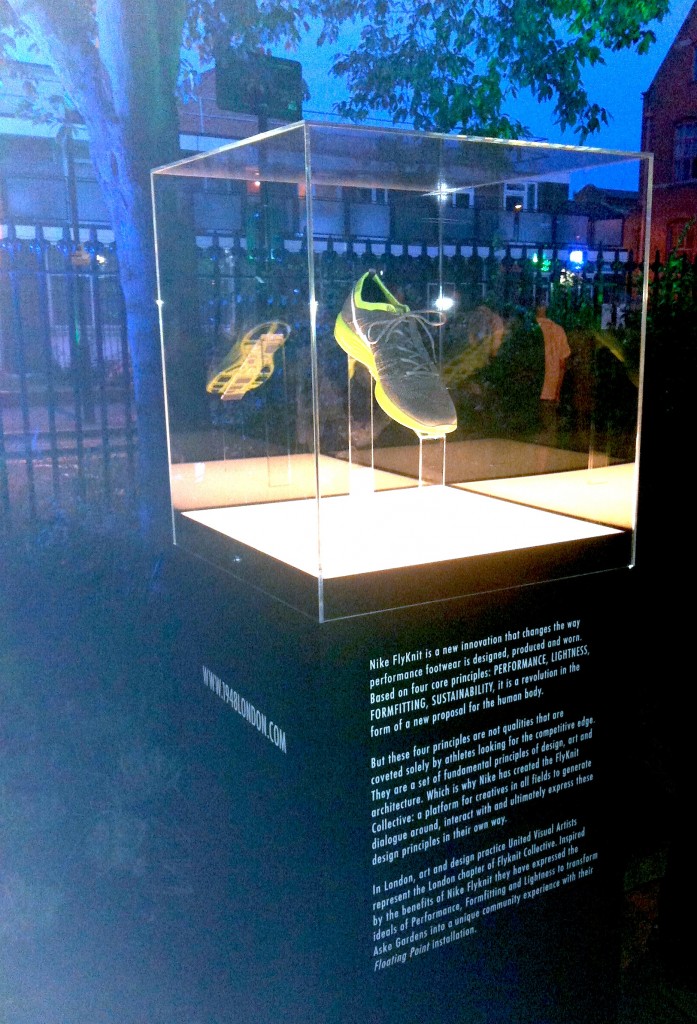 TORY TURK FOR FAD
Categories
Tags