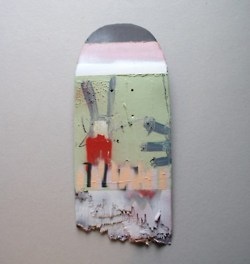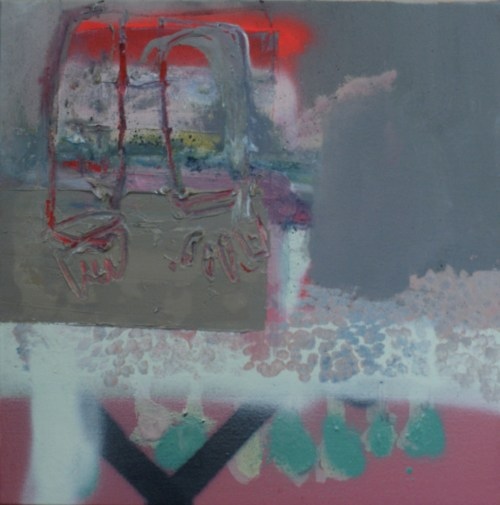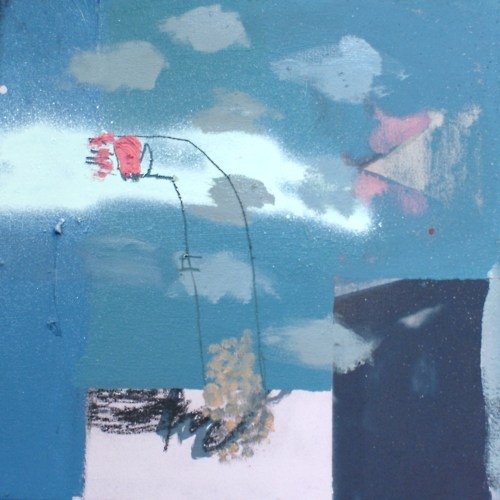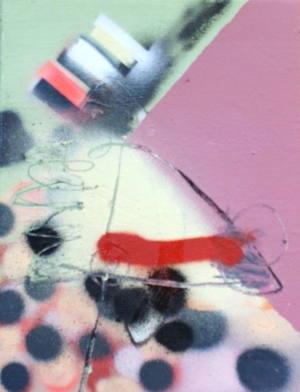 1. If you weren't an artist, what else would you be?
A Hip Hop DJ
2. Can you tell us more about your work and the main ideas you would like to express?
I try to get across a nostalgic feeling in my paintings, using intuitive marks and colour, painting from the sub-conscious.
3. How do you start the process of making work?
It all depends really; sometimes it would come from drawings or a memory and other times it would it would start with a cup of tea.
4. Do you consider the viewer, when making your work?
I guess it's natural to think what the viewer would think of your work but I wouldn't say I really consider them when making it. I make art because I love doing it and if someone likes it then that's a bonus.
5. Name 3 artists that have inspired your work?
Roger Hilton, Alan Davie, King Robbo
6. Name 3 of your least favourite artists.
Bansky, Damien Hirst, Gilbert and George
7. What defines something as a work of art?
If you call it art.
8. In times of austerity, do you think art has a moral obligation to respond topically?I don't think art should be obliged to do anything but it is always responding to what is happening in the world whether political, economical or social.
9. Anytime, any place – which artist's body would you most like to inhabit?
Picasso painting the Guernica piece
10. What is your favourite 'ism'?
Abstractionism
11. What was the most intelligent thing that someone said or wrote about your work?
"It's just a fucking beautiful painting."
12. And the dumbest?
"They look like giant blow up greeting cards."
13. Do you care what your art costs? State your reasons!
I think as an artist it is important not to sell yourself short. A piece of art could take you anything from 5 minutes to 5 years; I wouldn't work for 1p an hour.
14. What's next for you?
At the moment I have just started a new job and only just moved to London from sunny Yorkshire. So it's all about finding my feet and when I'm settled I can't wait to get myself a studio space so if in anyone knows anywhere please hit me up! I would like to start making little sculptures soon and hopefully years down the line have a little gallery/shop/house.
Cheers
See and Buy some of Jamie's work over at www.jesterjacquesgallery.co.uk
Categories
Tags