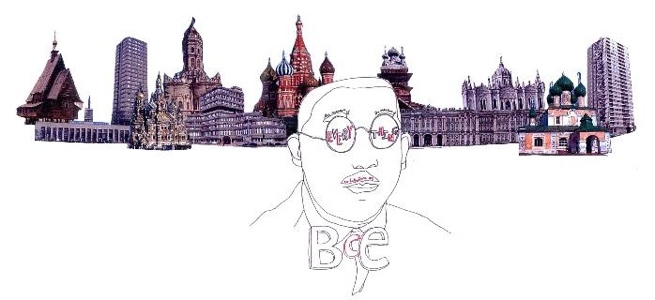 This summer, The Museum of Everything is heading to Russia to search for artists for Exhibition #5 – the country's first and largest survey of contemporary, self-taught and non-traditional art.
In August we shall travel across the region looking for artwork by untrained, undiscovered and unintentional artists. If this sounds like you – or someone you know – we invite you to submit an artwork.
Our journey starts in Yekaterinberg and continues to Kazan, Nizhny Novgorod, St Petersburg and finally Moscow. In every city we will meet artists and curate an exhibition featuring their artworks.
In September, The Museum of Everything will arrive in Gorky Park, Moscow, where the Garage Center for Contemporary Culture have commissioned architect Shigeru Ban to build a pavilion for the show.
The best artists we discover in our search across the country will be exhibited in Exhibition #5 in Moscow, published in a book of the show and invited to join the museum's permanent international collection.
Exhibition #5 will also feature an outstanding selection of artworks by historic Russian self-taught artists including Alexander Lobanov and Pavel Leonov. To find out more and receive updates, click here.
Categories
Tags