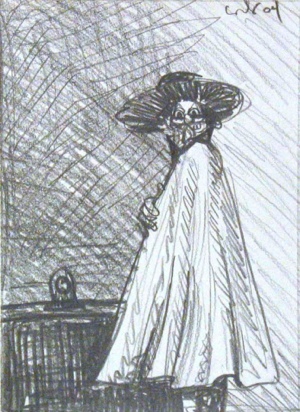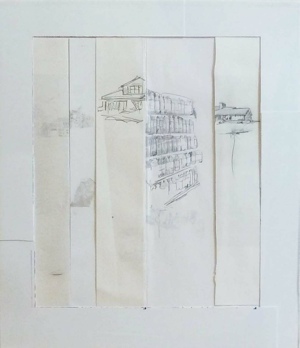 Exhibition closes 4th August 20
What does it mean to curate exhibitions about drawing as contemporary practice, and how do we think about drawing in the 21st century? Drawing, alongside other aesthetic practices tangled up in stories about art (spanning many centuries and geographies), gives form to histories that are complicated and difficult to unravel.
Current art practices are dominated by moving images – from the artist's appropriation of outmoded technologies to images that are digitally animated. Drawings are no longer necessarily immutable or still; and morph and transform as we look. As a method of expression and documentation, drawing migrates across disciplines and ways of thinking about the world. It is present in everyday life: in architecture and graphic design; scientific illustration; comic strip and political satire and the diaries and notebooks of men and women both anonymous and known. Drawing is a powerful presence in the work of generations of woman artists whose work brings to the intimate and personal sphere the tensions and dynamics of power and politics.
Pencil and Paper, curated by artist Danny Rolph, opens up the question of drawing today but focuses in on a selection of artists whose works have in some way been important to his own practice. In staging the show as an exhibition of works curated by an artist, it would have been interesting to know more about Rolph's own relationship to drawing and his curatorial decisions.
But it is a show that opens up a space for reflection in a beautiful site – historically a Victorian church hall. Works are simply presented, and allow for us to engage each on its own terms and imagine visual points of connection and discontinuity. I enjoyed Rolph's foregrounding of pencil on paper: the many forms that pencil and paper can take. With this in mind Anna Barriball's intensely worked surface – 'Sunrise/Sunset X' – is an extraordinary work that lends a traditionally ephemeral medium the heaviness and weight of a three dimensional object.
The exhibition makes apparent tensions between pencil as a transient medium often associated in art with preparatory sketches, incompleteness and process; and pencil as a medium alongside painting or sculpture. I enjoyed the sensibility of Michael Raedecker's play on photographic paper and serendipitous smudges, reflections and exposures. Also of interest, is work that emerges out of a relationship to political and geographical conditions that call into question the processes and politics of representation: South African born Johannes Phokela's study for an unrealised sculpture of Atlas invokes his wider interest in re-staging master paintings and the histories and power relations associated with colonial projects and contemporary forms of violence. This is a show worth seeing for the works on show as well as for the questions it opens up about the significance of drawing today. There is much scope for revisiting the question of drawing in an age dominated by technological processes, and for thinking about the critical and experimental underpinnings of more traditional mediums.
Review by Yvette Greslé
Poppy Sebire, All Hallows Hall, 6 Copperfield Street, London, SE1 OEP
www.poppysebire.com/
Categories
Tags