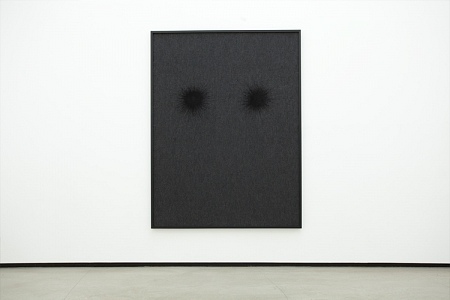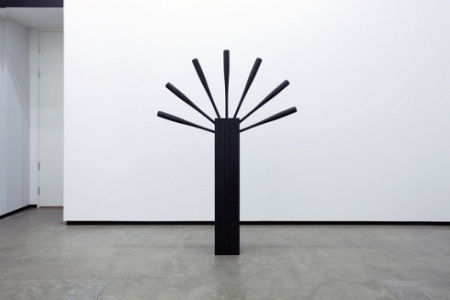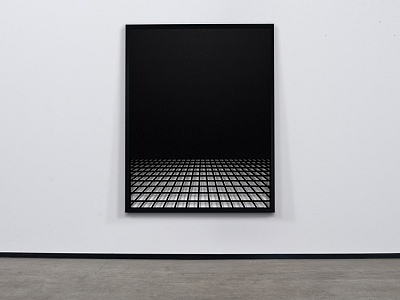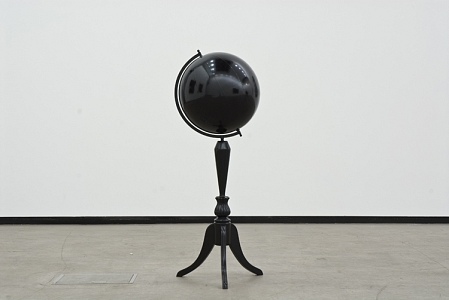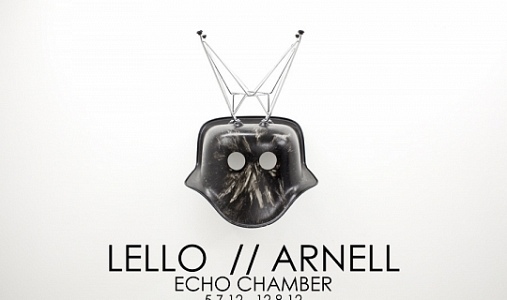 The exhibition runs July 5 – August 12, 2012. The preview is July 5, 2012 from 6-9pm.
1 Baldwin Street , London . beerslambert.com
Jørgen Craig Lello & Tobias Arnell's sculptural work frequently incorporates elements of photography, collage and even painting through a modernist-styled, monochromatic aesthetic. Though fundamentally idea-based, they emphasize their materiality with a tongue-in-cheek, 'pseudo-conceptualism', questioning basic social structures and methods and their validity in Western society. The main theme in the works is the way the topics have been treated, which constructs an interpretation that feels complete, though invalid, or even preposterous: historical documents, symbols, referents and events become entwined in an encompassing process that skews and deconstructs our perception of 'the big picture'.
"
Echo Chamber looks like – indeed, at one level it really is – an elegant set of modernist-styled works, tuned to monochrome tastefulness: a controlled display reflecting, one might think, a positive and progressive mindset. But what will we hear in this 'room with walls that reflect sound, used to make acoustic measurements and as a source of reverberant sound to be mixed with direct sound'[1]? And will we be reminded of how an unanticipated echo can reveal what the speaker had meant to keep quiet?

Lello and Arnell's work has typically related to how we might be deceived by what we see. A thematic example is their use of a reversed world map to exploit our tendency to read into the objective truth what we suspect to be there – it's curiously easy not to grasp the reversal – and to emphasise that there are different ways of projecting the map: the standard presentation has a notorious western bias. Indeed, they have said that if they had to condense their conceptual baseline into one expression, it would be 'world view'[2].

One aspect of a world view which reverberates strongly in this Echo Chamber is how we understand – or misunderstand – the past, and how those versions of the past live on in the present. We see that particularly in our tendency to revert to underlying instincts, emphasising that, as CP Snow put it, 'civilization is hideously fragile… there's not much between us and the horrors underneath, just about a coat of varnish'[3].

One could start from the role of scientific truth in constructing our perceptions; the ways we relate to fiction, and the problems of deciding what – if anything – is 'real'; the ideologies built into even such objective-sounding matters as the compilation of evidence and the uses of logic or the recrudescence of the past as 'uncivilised'. The coherence and intellectual energy of the show has its own built-in upswing. It takes me back to how Picasso tapped primitive dynamism, or to the Goncourts' observation that 'Barbarism is needed every four or five hundred years to bring the world back to life. Otherwise it would die of civilization'[1] Sooner, perhaps, a conflicted grey than a dull one. Lello and Arnell show us how we've burnt back the fields, for sure, but they themselves are part of the coming growth."
-Excerpts from Paul Carey Kent essay, "Echo Chamber" 2012
During the past few years, Lello // Arnell have become an institution in the Scandinavian art-world, and further as rising stars in the international contemporary scene. In Norway, they have participated in high profile group shows such as the Norwegian Sculpture Biennial and Lights On – Norwegian Contemporary Art at the Astrup Fearnley Museum of Modern Art in addition to a number of solo exhibitions. They have exhibited in the US, Spain, France and Sweden, and in 2009, they participated in the Biennial of Graphic Art in Ljubljana, Slovenia. They have been acquired by a number of public and private collections, such as the Astrup Fearnley Collection, Sørlandet Art Museum, the Region Skåne Collection, the Slovenian Centre for Graphic Art and the Statoil Art Collection.
In 2011 they had solo exhibitions at Galleri Erik Steen (Oslo), Jozsa Gallery (Brussels) and Gallery USF (Bergen). They also participated in the group exhibition Figures and Narratives – Norwegian contemporary art from the Astrup Fearnley Collection which showed «Painting, photography and sculptures by 30 notable Norwegian artists from the past 40 years and the Norwegian Sculpture Biennial 2011 at the Vigeland Museum.
Categories
Tags