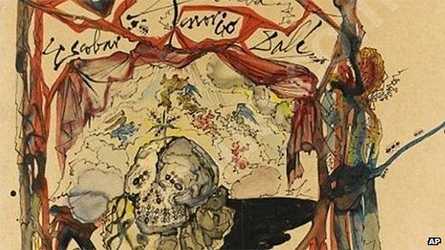 Dali Cartel de Don Juan Tenirio
A Salvador Dali drawing that was stolen last week from a New York gallery has been returned – from Europe, by post.
Security footage showed a man take the 11in by 14in (28cm by 35cm) drawing off the wall at a new gallery and place it in a shopping bag. The Venus Over Manhattan gallery said it received an email days ago saying that Cartel de Don Juan Tenirio was "on its way back to you already".
The drawing was sent from Europe with a bogus address by express mail. It was in pristine condition, and postal inspectors intercepted it when it arrived at John F Kennedy Airport on Friday before it could be sent out for delivery.
The gallery will now authenticate the $150,000 (£96,027) drawing.
Categories
Tags