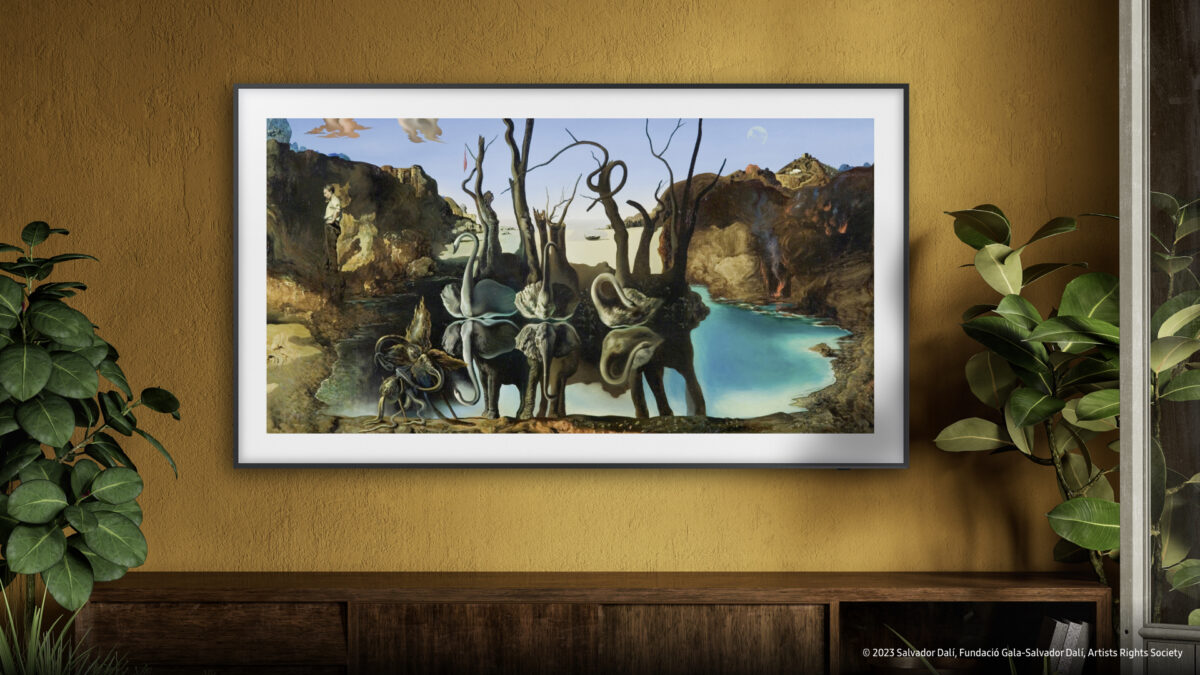 Samsung Art Store – which enables The Frame owners to continuously transform any space with over 2,300 pieces of digital art has launched 12 of Dalí's most striking masterpieces to Samsung Art Store in partnership with the Fundació Gala-Salvador Dalí, the private cultural institution founded by the painter himself with the mission of promoting his artistic, cultural, and intellectual works in Spain and abroad.
One of his greatest desires was to be known and that his art arrived to a wider audience, Dalí would be really impressed to be in people's homes.

Clàudia Galli, Art Historian at Fundació Gala-Salvador Dalí.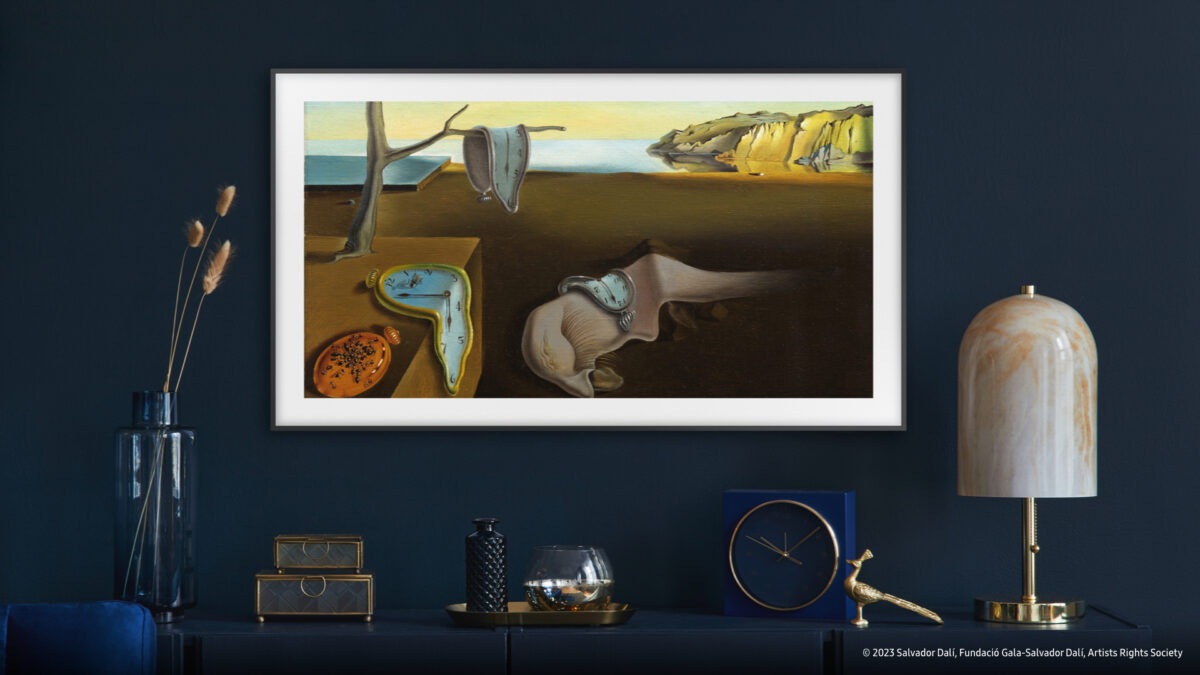 Known the world over for an instantly recognizable surrealist style characterized by dreamlike imagery, mind-bending illusions, and meticulous attention to detail, Salvador Dalí remains one of the most enduring and enigmatic artists of the last 100 years. With paintings that invite the viewer to step closer and examine unexpected interplay between the bizarre and mundane, Dalí has been captivating audiences since his first work was displayed in Barcelona, Spain, in 1925.
This partnership with Samsung gives the Fundació Gala-Salvador Dalí a global stage for sharing Dalí's dynamic masterpieces and legacy with an entirely new, digitally native generation,

These pieces, selected especially in partnership with Samsung Art Store allow us to show off Dalí's most striking masterpieces and the stunning display The Frame is capable of.

Andrea Fisher, Managing Director of merchandise licensing at Artists Rights Society, the rights organization which helped secure an agreement between Fundació Gala-Salvador Dalí and Samsung
The featured works, including some of the artist's most notable pieces like "The Persistence of Memory" (1931), "The Temptation of St. Anthony" (1946), and "Swans Reflecting Elephants" (1937), have been curated by Samsung and sourced from the Fundació Gala-Salvador Dalí and other leading institutions and private collections across the world.
Dalí, born in the Catalonian town of Figueres in northeast Spain spent much of his life in that region, creating groundbreaking artworks which would go on to inspire artists and viewers alike for generations. But Dalíalways aspired to share his artistic vision with a much wider audience, bringing his striking, surrealist paintings to exhibitions in Paris, London, and New York – and simultaneously seeking creative inspiration and collaboration with world-renowned artists and intellectuals of his time including Coco Chanel, Sigmund Freud, and Pablo Picasso, among others.
In honor of Dalí's international legacy and the high demand for Dalí artworks on the Samsung Art Store, Samsung recognized the importance of securing this all-important partnership for lovers of art across the globe. Similarly, Fundació Gala-Salvador Dalí is expanding how they can provide instant, digital access to some of Dalí's most artistically significant artworks to millions with this special partnership.
Samsung Art Store connects millions of The Frame owners with world-renowned art from hundreds of museums, institutions, and private collections across the world, and we're thrilled to partner with Fundació Gala-Salvador Dalí to bring one of the platform's most searched-for and requested artists to Samsung Art Store

These artworks from Dalí's incredible catalog are as unique and visually arresting today as they were the day they were painted, and we're so delighted to be giving them a digital platform for new audiences who can enjoy them outside of a museum, at a home.

said Daria Greene, Global Curator at Samsung Art Store.
To honor Dali's arrival on the Art Store, a short documentary celebrating his life and work has been launched as part of Samsung's "Meet the Artist" video series, which promotes the latest and greatest artwork available on the Art Store platform globally.
Explore Thousands of Works from Artists and Institutions Around the World
Alongside these new pieces from Dalí, viewers can explore thousands of additional artworks from masters such as Claude Monet, Johannes Vermeer, and Julia Contacessi in the Samsung Art Store, available for instant display on The Frame. Additionally, in Samsung's Art Store you will find work from major global institutions including the Victoria and Albert Museum, the National Gallery Singapore, the Belvedere Museum in Vienna, the Prado Museum in Madrid, and the Berlin State Museums.
Categories
Tags