Holly Howe's Top FIVE from ArtHK 2012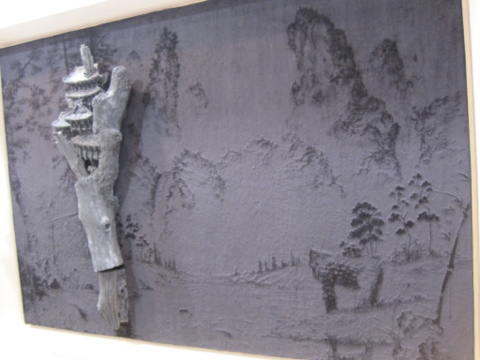 1. Kim Nam-Pyo's Instant Landscape – Moonlight #4 at Gana Art. This gallery has lots of interesting works on show but this piece is fascinating because it is made by scratching the weave on a piece of fake fur to create the image. Why is this fascinating? Because the piece isn't behind glass, so a simple sweep of the hand would instantly wipe the image away. Best viewed from a safe distance.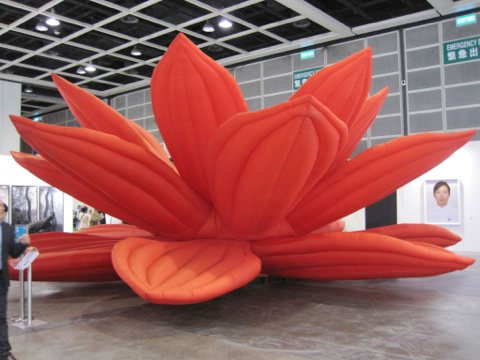 2.Choi Jeong Hwa's enormous Breathing Flower – Red Lotus is one of the Art HK Projects. It expands and contracts and is around 5 x 11 metres when fully inflated. There are smaller versions of this work at AANDO Fine Arts' stand, but it's this big one that's the real show stopper. It's hard to resist the urge to jump into the middle of it and treat it like a bouncy castle.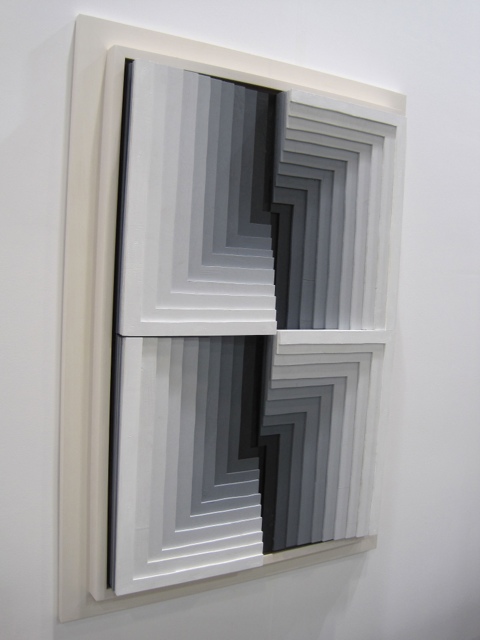 3. Julian Hoeber's Constructions are being shown at Blum & Poe for the first time at Art HK. They are a move in a new direction for this artist who works in various media including video and bronze sculpture. Their op-art quality attracts the eye, while their hand-constructed finish gives the works a tactile quality.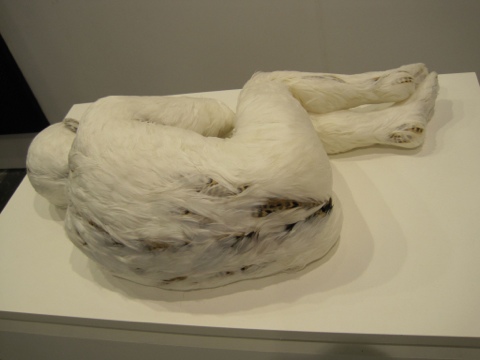 4.Lucy Glendinning's Feather Child V is incredibly unsettling. On show at Galleri Andersson/Sandström, the feather-coated sculpture simultaneously attracts and repels the viewer, and displaying it with its back to the viewer is a nice trick to draw you into their booth!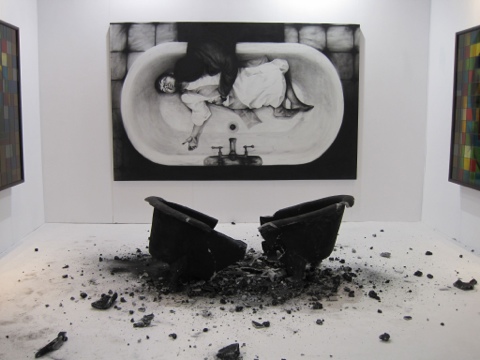 5. J. Ariadhitya Pramuhendra's work at ARNDT's stand is intriguing and there is something captivating about the broken bathtub that rests in the middle of the booth, beneath the image of a man lying in a bath. Is he dead? Unconscious? And who is helping him? Or are they responsible for his state?
Categories
Tags