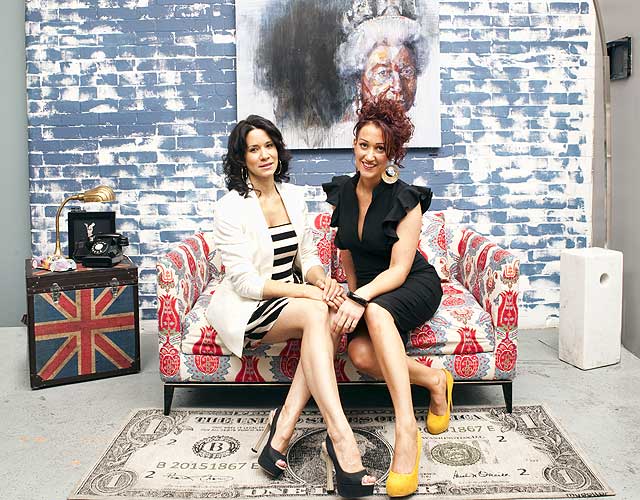 ArtHAUS: The Execution Room, DegreeArt Gallery, Vyner Street, 3 May – 29 June
An ambitious, genre-busting new exhibition comes to Vyner Street next week for this month's 'First Thursday' of art.
Showcasing the best of the gallery's own artists and transforming the traditional notion of the group show, ArtHAUS is not just an exhibition but is also considered an immersive installation work in its own right.
Through a fusion of fine art and interior design in an environmental setting, ArtHAUS is a surrealist take on the modern home. Incorporating five dynamic rooms through which visitors are invited to wander- including a living area, bedroom, dining room, kitchen and bathroom- The whole installation will also be viewable simultaneously, revealing the imaginative possibilities which have shaped the entire space.
The exhibitions' thematics and aesthetics are drawn from the invention of the gallery's artists but then expanded into a three dimensional setting that is at once familiar and domestic , fantastical and dreamlike. ArtHAUS gives its audience a more exciting, material experience of viewing artwork in an imaginative space, which relates to everyday experience and our own homes, yet freed from the rational constraints of conventional interior architecture. Owning works of art can introduce windows of beauty, pleasure and escapism into the spaces where we spend our lives – ArtHAUS extends this aspiration into an unforgettable experience.
ArtHAUS' East London locale is particularly important, as the show explores the social importance of upcycling and working with local enteprises to reflect the exterior upon the interior.
Exhibiting Artists: Gonny Van Hulst, Tahnee Lonsdale, Rebecca Molloy, Sevan Garo, Rod Clarke, Bryan Lavelle, Gilbert Richards, Subash Thebe, Jana Emburey, Louise McNaught, Claire Jackson, Myung Nam An, Umit Koseoglu,Janina Holloway, Lorna May Wadsworth, Yuki Aruga, Victoria Horkan, Chantal Powell, Maria Kjartans, Rene Galassi, Nicola Anthony, Nick Lord, Darren Macpherson, Michal Ohan Cole, Rebecca Wright
Curated by Ryan Lanji with HAUS Construction by James Fuller &; Karen Storey
When: Thu, 03/05/2012 – 12:00 – Fri, 29/06/2012 – 18:00
Private view: Thu, 03/05/2012 – 12:00 – 21:00
Where: The Execution Room, DegreeArt Gallery, 12a Vyner Street, London, E2 9DG
FAD readers are invited to the private view on Thursday 3rd May.
Categories
Tags