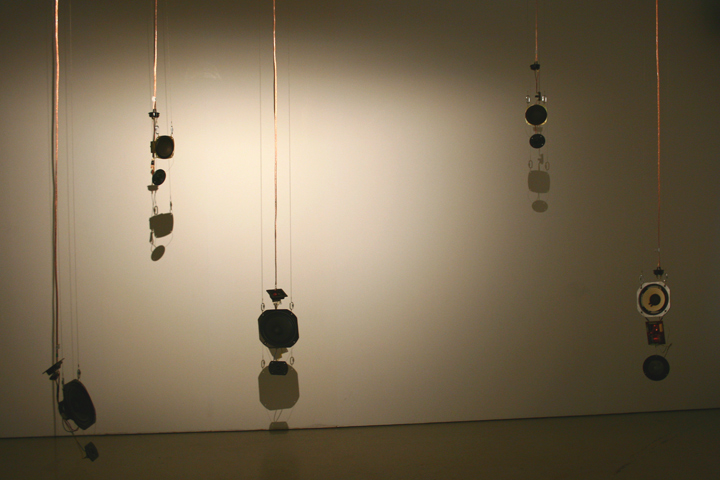 Music for Systems/ Systems for Music
Art meets sound
Technology has changed the way we produce music.  So how are complex, procedure-based systems changing the current and future landscape of musical composition?
We're pleased to announce that our next talk and discussion event will explore this concept through the collaborative work of James Bulley (composer, producer and sonic artist) Daniel Jones (artist, composer and software engineer).
Their systems-based sound installations develop generative music with a sculptural, physical presence.
In Music for Systems/Systems for Music, they present two perspectives on their collaborative work:  firstly, the challenge of designing automated systems to produce music which continues to sound organic and human;  and secondly, the challenge of composing music for a system whose outcome is indeterminate and unpredictable.
Come and explore this emerging field of music, art and technology, and join the discussion with James and Daniel, in the relaxed atmosphere of the Devereux pub.
James Bulley is currently working as a producer with Fred Deakin, and previous collaborations have included a 9-channel 29 piano field recording installation in the Queen Elizabeth Hall entitled Equal Temperance.
Daniel Jones creates generative audio-visual works based on biological phenomena. Part of a body of research towards a PhD in complex systems dynamic, his previous work includes co-ordinating and developing the technical infrastructure for The Fragmented Orchestra, winner of the prestigious PRS Foundation New Music Award 2008.
For further information on James's and Daniel's work, and on this event: http://www.ideas-matter-sphere.com/events.html
and http://www.jjbdjj.com/
Images – all credit Daniel Jones and David Bulley http://www.jjbdjj.com/
About Ben Austin