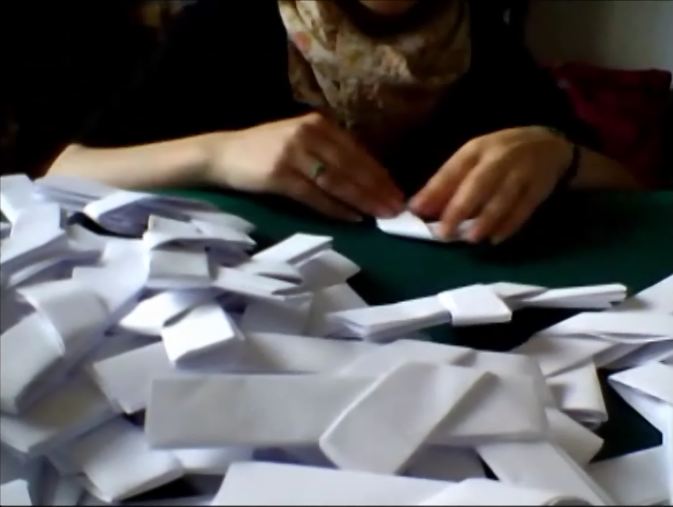 Artist in Residence – (Thursday 10th and Friday 11th)
Jennifer Cluskey started making origami guns as a reaction to; government decisions on the arts and the environment and arms dealership. Finding herself deeply saddened that quality of life is compromised for status and power (e.g the National Gallery hosting Arms Fairs). For every gun Cluskey makes, these can be unfolded to make two peace cranes. The gun although easier in its construction uses more paper, oppositionally the peace crane is more complicated to make but uses less paper.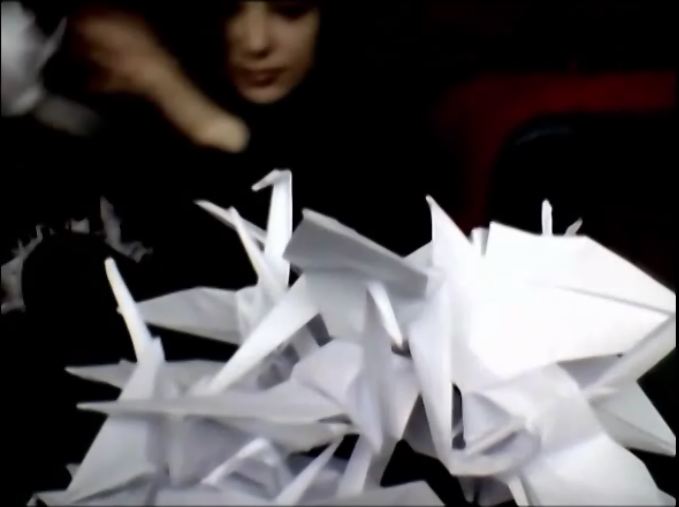 Cluskey will be inviting people to come into FAD Office and make either origami guns or peace cranes. Cluskey  will also be giving away origami pieces starting with 100 peace cranes and 100 guns. The statistics will be recorded throughout the process to document the economy exchange and the renewal and depletion of the two items, raising the question of which is worth more?
Cluskey is currently undertaking her MA in Fine Art with Teaching and Learning in higher education at Kingston University and is part of of the collective Circus and Bread.  The collective comprises of postgraduate artists from Kingston University, united by a shared sense of the importance for conversation and communication in art. The Collective presents Circuses and Bread Manifesto/20 as fluxus and metaphor for the phrase, that describes the frivolity characterizing the Roman Empire prior to its decline; when, during 140 B.C. Roman politicians devised a plan to win the votes from the poor by giving out cheap food and entertainment as a mechanism to have power over the masses.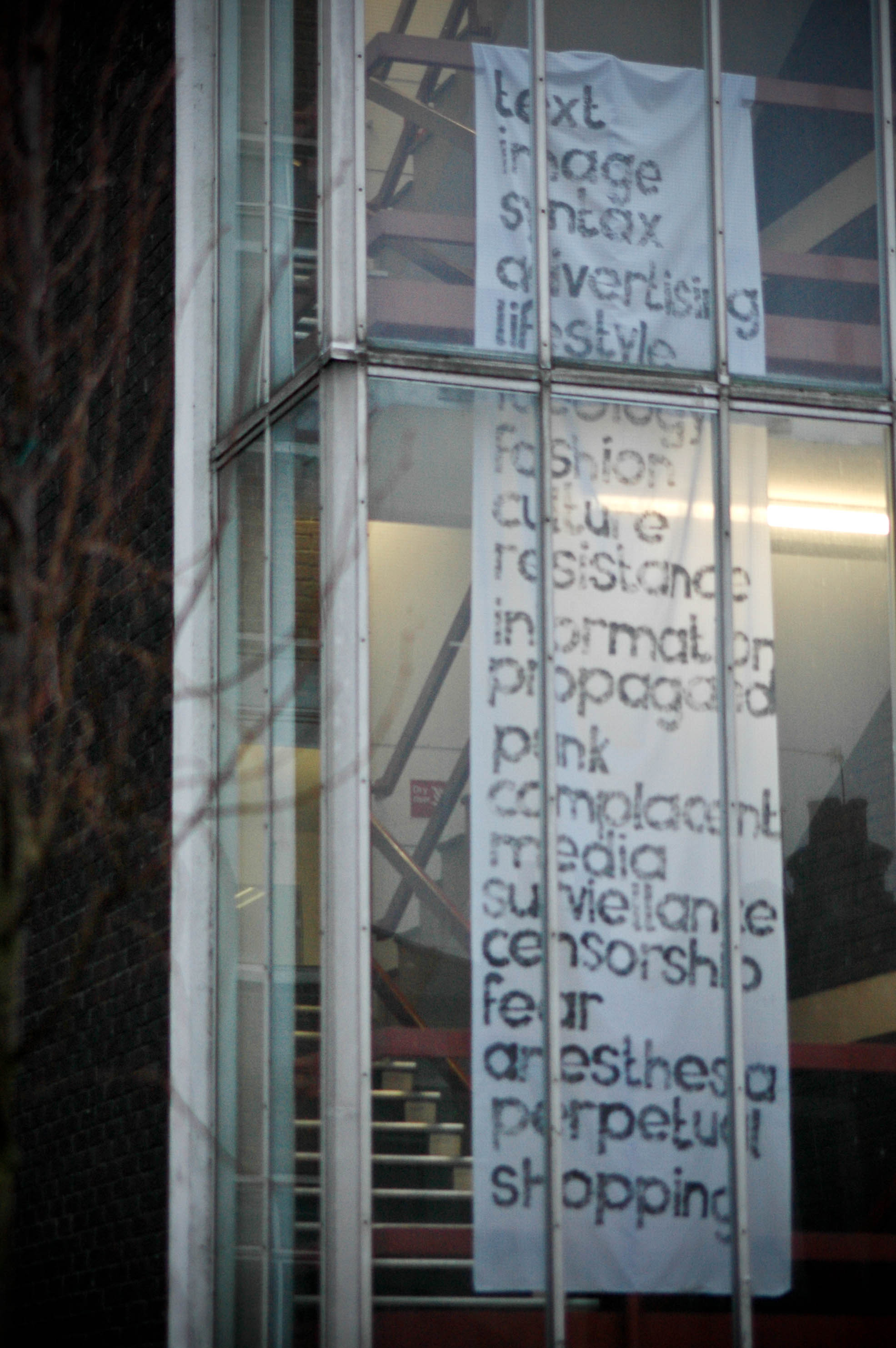 Cluskey's work was featured  in Vivienne Westwood's , 100 Days of Active Resistance, (2011) Damiani. Exhibitions include; Circus and Bread II (2011) The Undercroft, Guildford, Circus and Bread I (2011) Kingston University and Eleven (2009) Clipper Race Launch/ Freedom Festival, Hull.

FAD OFFICE at
The Other Art Fair 2012
Curated by Kay Roberts and Chantelle Purcell 
Private View – Thursday 10th May 2012 – 5pm – 9pm
Friday 11th May 2012 – 11am – 8pm
Saturday 12th May 2012 – 11am – 6pm
Sunday 13th May 2012 – 11am – 6pm
FAD OFFICE is a four day event curated by Kay Roberts and Chantelle Purcell which presents performances and talks from established artists and curators alongside emerging artists. Terry Smith, Silvia Ziranek, Michael Petry, Kay Roberts, Douglas Park, Zeitgeist Arts Projects, Will Corwin, Jack Catling, Vanessa Mitter, Arcadia Missa, Ladies of the Press, Vitrine Gallery, Francesca Goodwin from Fabelist, Victory Press and Jenny Cluskey. (More to be announced!)
FAD OFFICE presents a fictional construct of a 1970's magazine at this year's Other Art Fair (2012). FAD looks to the past to re-imagine the role of the publisher in the future, using the office as a testing site to research and critique ideas that are not openly discussed today. To comment on the shifting values in art both politically and socially. FAD asks; do we need to look back in order to move forward? And what will the future hold for art?
In a hope to bridge the gap between the online and physical incarnations of FAD, FAD Office will present a curated programme of presentations with invited artists and curators from 2pm Friday & Saturday and 1pm Sunday; FAD office will also run a series of interviews with The Other Art Fair artists 2012, all of which will be documented and available online. The responsive staging of the office will take place over the four days for the public to watch – welcoming critical and collaborative discourse and exchange.
From 11am to 1pm the space will be an open forum and working office space, visitors will be free to add their comments or be interviewed. Throughout the days FAD office staff will be re-enacting performances from the seventies whilst documenting the evolving staging throughout the four days.
For more information visit FAD office's temporary site: http://fadoffice.com/
For more information on Jennifer Cluskey:
www.circusandbread.co.uk
www.jennicluskey.co.uk
http://ar100days.com/index.php/gallery/
Categories
Tags