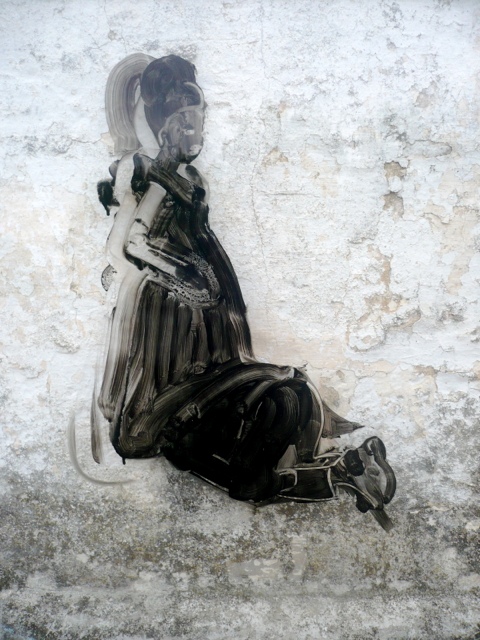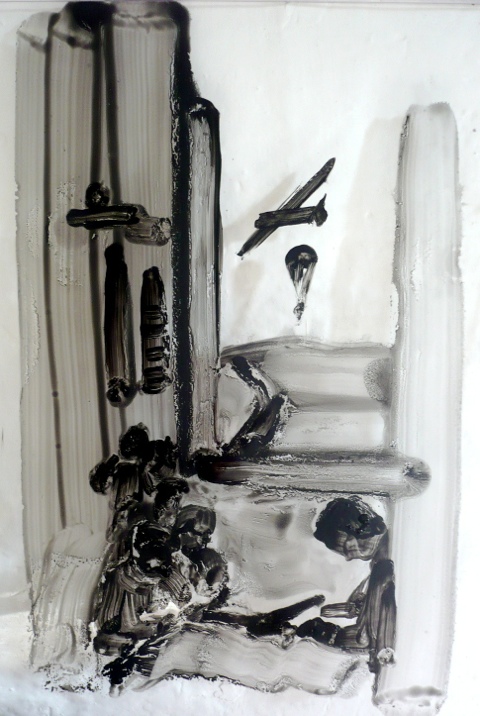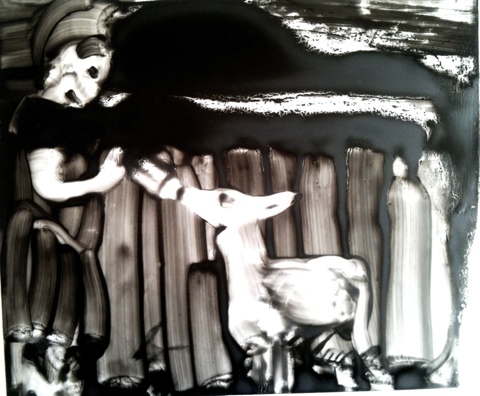 As part of FADs support for emerging artists we have teamed up with The Other Art Fair to showcase 14 of the exhibiting artists at Boxpark.
The Artists where chosen by Ryan Stanier (Fair Director TOAF) and Mark Westall ( Creative Director FAD) and they will have a piece of their work exhibited by poster In an exhibition at The Boxpark Gallery.
There will also be an art opening on Thursday May 3rd which will have live + performance art, Music + free drink + much more.
In the lead up to this event FAD will be showcasing each of the 14 Artists who were chosen
#FOURTEEN: Ilona Szalay
1.If you weren't an artist, what else would you be?
An angry lawyer.
2. Can you tell us more about your work and what are the main ideas you would like to express?In my work I seek to explore notions of vulnerability, dominance and control. I am interested in the tension between protection and control and produce images which examine this ambivalence and posit questions about motive/morality. I am looking at some of our impulses towards creation/destruction, thinking about what it means to be human, to feel things, to want things and to want to destroy things.
3. How do you start the process of making work?
I usually begin by making drawings which tend to be simple and maplike, in the process of doing this it becomes clear which ideas do not work visually and which are worth pursuing.
4. Do you consider the viewer, when making your work?
Occasionally I will think about an individual when I am making work, I imagine their response to the piece, but I can't say I think about 'the viewer' in an abstract sense.
5. Name 3 artists that have inspired your work?
Goya, Philip Guston, Tony Oursler
6. Name 3 of your least favourite artists.
Dali, Renoir, Anthony Gormley
7. What defines something as a work of art?
A piece of art must simultaneously engage, surprise and resonate or to put it more simply it must deliver truth in a new way.
8. In times of austerity, do you think art has a moral obligation to respond topically?Art has no moral obligations.
9. Anytime, any place – which artist's body would you most like to inhabit?
Picasso's
10. What is your favourite 'ism'?
Probably existentialism but nihilism comes a close second.
11. What was the most intelligent thing that someone said or wrote about your work?
'Within the work there is a sense of perpetual unmasking'
12. And the dumbest?
'Is that you?'
13. Which artists would you most like to rip off, sorry, I mean appropriate as a critique of originality and authorship?
William Kentridge
14. Do you care what your art costs? State your reasons!
Yes, if it's good it needs to be expensive.
15. If Moma and the Tate and the Pompidou wanted to acquire one of your works each, which would you want them to have?
The most recent.
16. What's next for you?
More painting.
The Other Art Fair + FAD pre fair party Thursday May 3rd 2012 from 6pm at Boxpark
Join The Facebook Event for more info and a free drink: www.facebook.com/
Categories
Tags