FAD was invited to Sorapol Chawaphatnakul's showcase of his AW12 Collection "Iron Grip". The extravagant event was held at the unique venue, the Old Vic Tunnels, known for showcasing innovative performances and installations this seemed like the perfect setting for the 'rags to riches' theme inspired by the Russian Revolution.
Upon arriving we queued outside the damp tunnels, eagerly awaiting to get in, along with countless other budding fashion admirers. The rough exterior and sprawling graffiti that adorned the walls made for a striking contrast to what was awaiting us inside.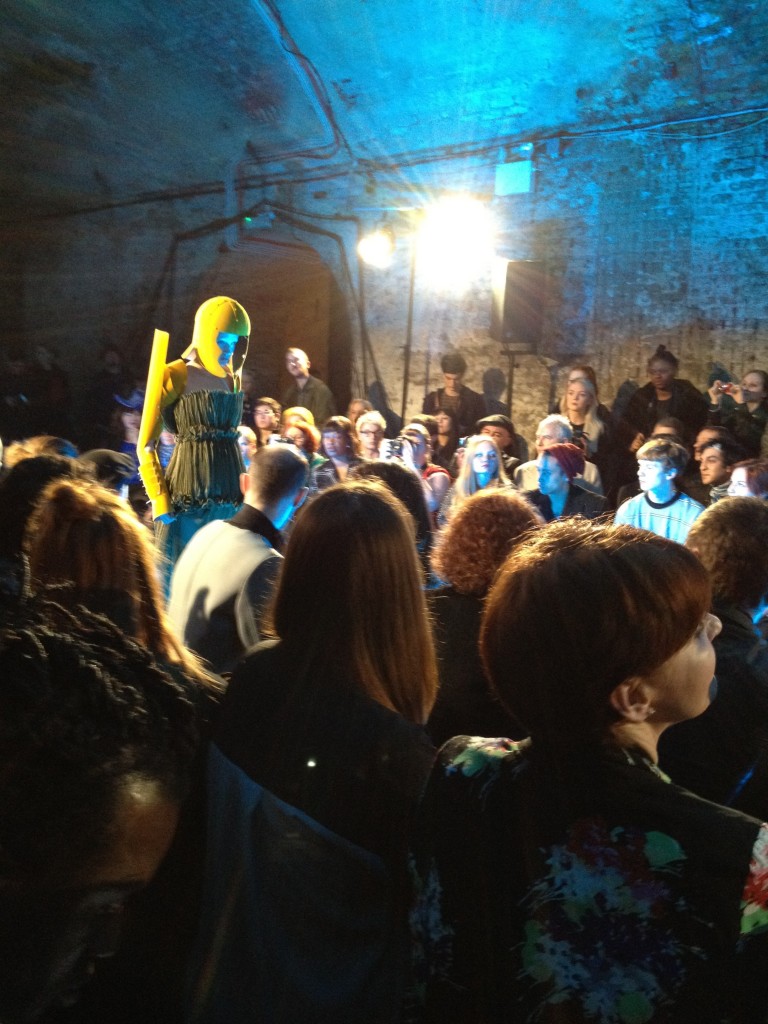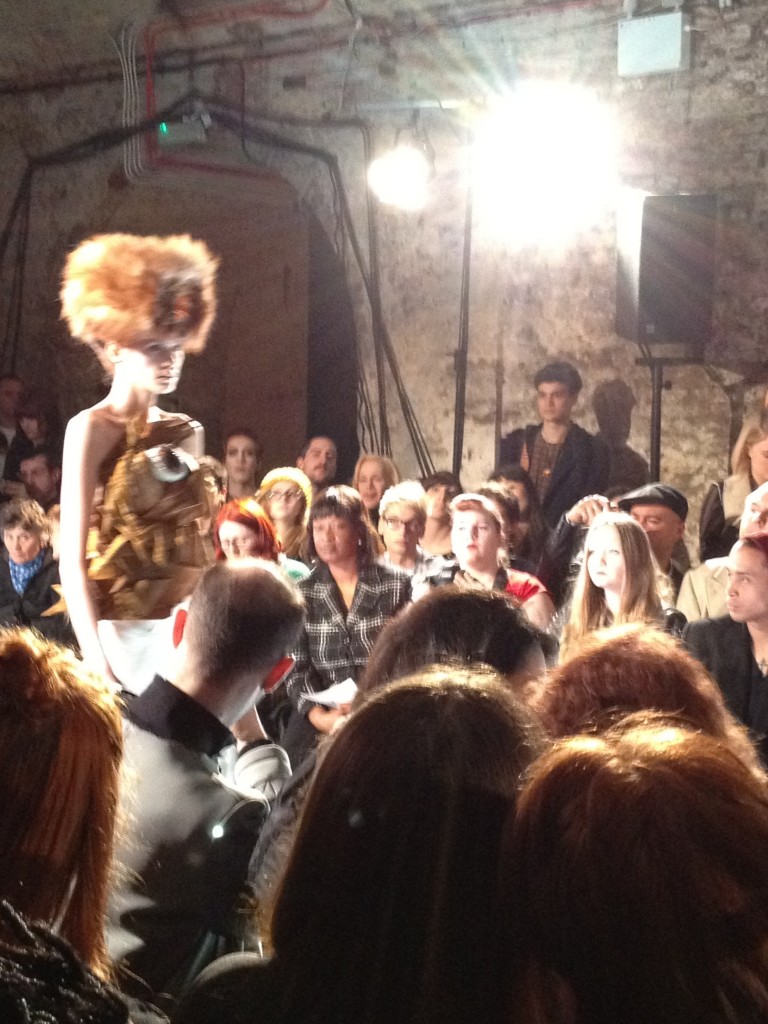 Through the arches inside we caught a glimmer of the runway, the dramatic lighting set the stage, and the runaway glimmered with suspense. The VIP's were ushered to their seats first, among the guests were; Boy George wearing a bright orange hat, Jodie Harsh and other scenesters and designers.
The show opened to flashing lights and a cacophony of sirens, gunfire and smoke which created an ominous and climatic suspense, the models were presented from behind a fabric, centralised by the arch. The lighting worked to cast shadows and reveal the silhouettes that mirrored Russia's iconic cathedrals, before the models appeared and walked down the catwalk.
All of Russia's splendour was felt within the opulent furs and exquisitely detailed embroidery, however this was juxtaposed against some of the more utilitarian fabrics and structures on display.
The collection was inspired by the tale of Vasilisa, an orphaned girl born into the pre-revolutionary Russian class based society. The intensity of Vasilisa's tale was felt through the evocative colours and rich fabrics, and followed the tale, presenting striking contrasts between the land of beauty and brutality, reactionaries and revolutionaries, princes and paupers.  The structured amour dresses shaped the models unnaturally, and echoed the repression that was felt among the society before the Russian revolution.
The influence of creative designer Daniel Lismore, London's most outrageous dresser,  was clear to see. Lismore is reputable for his visual styling and together with Sorapol Chawaphatnakul made for a harmonious spectacle of extravagance and theatrical drama. This was a triumphant affair, and the collection was visually matched by the performance. The collection came alive for the night for a sumptuous visual feast of daring beauty. This is definitely a label to watch!
For more information please visit: http://www.sorapol.co.uk/
About Ben Austin