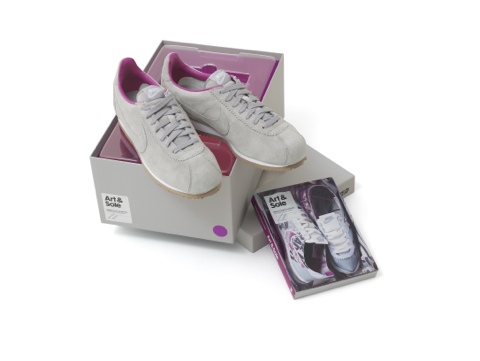 To mark the fourth decade of the classic running shoe, and the release of the Nike Cortez on NIKEID.com, Nike and graphic designers Intercity presented The Art & Sole Cortez iD Project.
Intercity commissioned four artists, Jiro Bevis, Shantell Martin, Matthew Nicholson and Rose Stallard to create a limited edition cover for the launch of a new mini-edition Art & Sole book, inspired by the Nike Cortez and the history of running.
The collaboration resulted in the creation of four exclusive book x sneaker packs that are only available in the newly opened NIKEiD Studio at Boxpark, the world's first pop-up mall in Shoreditch, London.
Working with different media; print, moving image, sculpture and sneaker-art, each artist's cover work has been packaged alongside a pair of colour-coordinated Art & Sole Cortez sneakers. The artists' brief was simply to interpret the Cortez sneaker using a specifically assigned colour – red, blue, green or magenta – that correlate to the category-signifying contents dots in Art & Sole.
The four Art & Sole Cortez shoes are tonal grey, referencing the blank-canvas shoe colour that has become synonymous with NIKEiD, and have a gum outsole that pays homage to the first ever Cortez. An embroidered ampersand on the heel and a colour-coded accent in the lining of the shoe coordinate with the supporting piece of artwork.
The colour red has been represented by Jiro Bevis, an illustrator whose style is defined by his use of vivid colours, bold lines and voyeuristic eyeballs.
Magenta has been interpreted by 3D paper-craft artist, Matthew Nicholson, who creates work that carries a hand-made aesthetic, inspired by a childhood of making.
Visual artist Shantell Martin has interpreted the colour green. Her light projections have been featured in iconic locations such as New York's Museum of Modern Art, and the Shibuya and Harajuku crossings in Tokyo.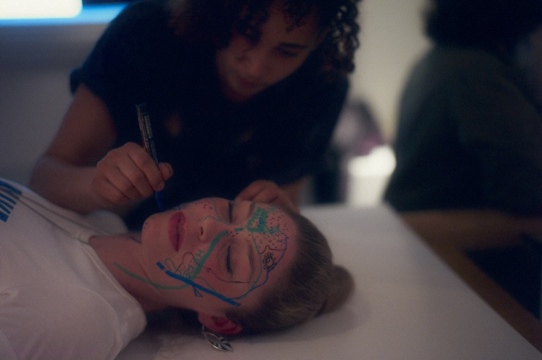 Shantell Martin at The Art & Sole Cortez pack Launch at NIKEiD studio BoxPark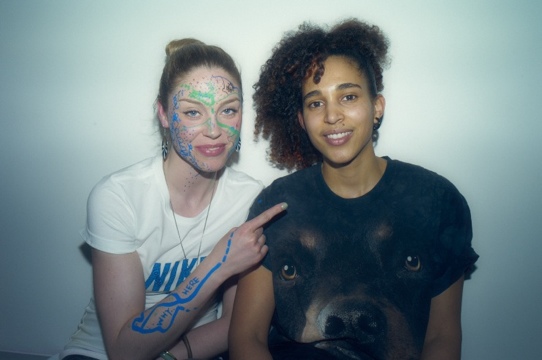 Finally, the colour blue has been represented by London-based Rose Stallard, an image-maker who mixes drawing with found imagery to create fanzine-like illustration work. Stallard screen-prints onto canvas, t-shirts or paper, then re-works the images with materials such as felt-tip pens, embroidery and paint.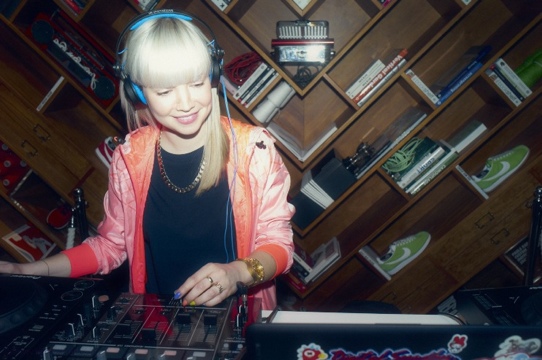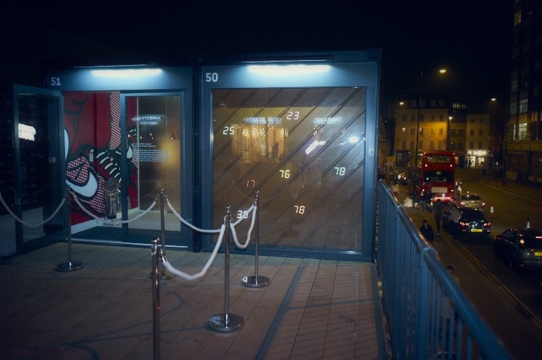 The Packs where launched last week with an event at the new NIKEiD Studio at BoxPark and the artists' original creations will be on display there until mid April. Each colourway of the book/sneaker pack has been produced in a limited run of 40, meaning there are 160 packs available in total.
The packs will only be available through NIKEiD at Boxpark. Also on sale only at NikeiD at Boxpark : Jiro Bevis B2 prints – £65 Art & Sole mini edition – £9.50
www.NikeiD.com www.intercitystudio.com www.artandsoleblog.com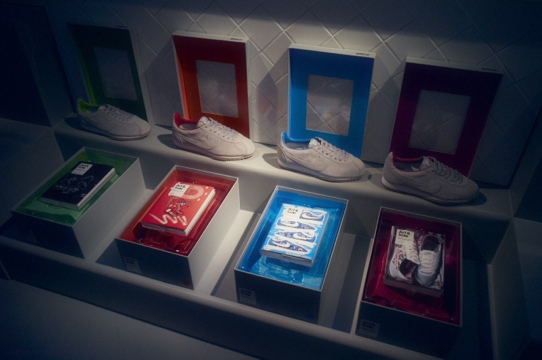 Categories
Tags