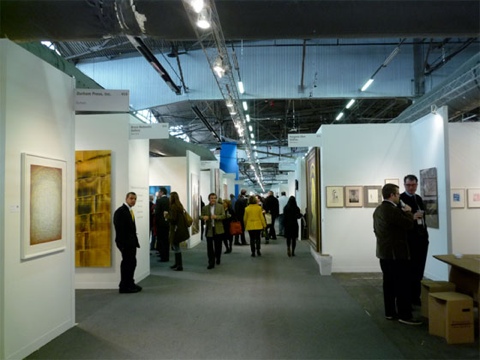 The Armory, Installation view ArtFagCity
Art Sales are good , BUT the work is Banal BUT the Nordic section could save it from Frieze.
Art Fag City: The Banality Bubble at The Armory Show
Making The Nordic Section at The Armory AFC
AFC also asked are we in an art bubble ? Frenzied sales of mediocre work and if you tie this in with the rate of new gallery openings four in Mayfair London in the last month ! The answer is a YES so when's the crash ?
Flavorwire from flavorpill had some indepth coverage: NEON
2012 Armory Show Honors: The Best, the Worst, and the Weirdest of New York's Biggest Fair: From ARTINFO: Had a Picture Slide Show
AO on site also observed sales doing very well especially at David Zwirner where they interviewed Michael Riedel here Also name checked for fast+ good sales Victoria Miro and Blaine/Southern.
Also lots of photos: Art Observed on site at Armory 2012
Finally Arrested Motion at Armory: even more photos Part I and Part II.
So thats our round up of Armory Art Fair 2012 links we'll have a review or two ourselves in the next couple of days.
About Mark Westall