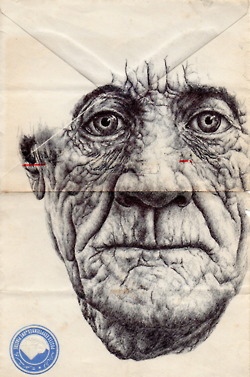 The New Artist Fair displays artworks from emerging artists as well as those newly established. The fair, which is in its second year, is an artist-run organisation that aims to provide artists with the power to choose how their art is displayed, sold and promoted. Through cutting gallery fees, the organisation opens up the opportunity for artists to present their works in ways which would not usually be possible.
As such, the fair offers an eclectic mix of work. Painting and sculpture are used to explore gender, sexuality and heritage. In addition to this, more unusual subject matters such as the study of the human cell are presented alongside fashion plates and portraits inspired by Japanese Manga cartoons.
Artists Mark Powell creates delicate and captivating portrayals of old age, Elsie Bell and BJ Broekhuizen stand out for their use of colour and technique and Stacey Williamson's work bears resemblance to that of artist Rob Ryan. The range of work is vast and enables any spectator to gain a rich and diverse understanding of fine art. Yet, the lack of continuity throughout the exhibition as well as limited information on each artists means that the fair appears fragmented.
The New Artist Fair is a unique opportunity for emerging artists to exhibit their work to a large audience. The fair is currently accepting submissions for its September 2012 exhibition.
Visit www.newartistfair.com for more details.
Sian Gray
Categories
Tags