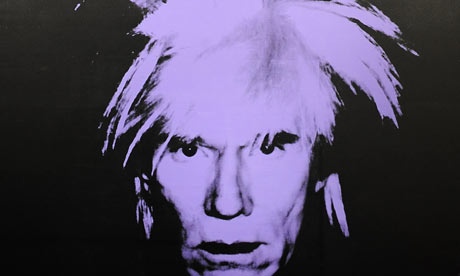 This article titled "Andy Warhol's legacy lives on in the factory of fame" was written by Alex Needham, for theguardian.com on Wednesday 22nd February 2012 10.24 UTC
On 22 February 1987, Andy Warhol died unexpectedly in a New York hospital after a routine operation on his gallbladder. Yet 25 years on, the artist described by Truman Capote, quoting Wilde, as "a sphinx without a secret" has never gone away. Not only does Warhol dominate the art market, with his work accounting for one-sixth of contemporary art sales, his influence permeates both high art and popular culture.
Warhol's work is rarely out of circulation in galleries. A show at the De La Warr Pavilion in east Sussex closes this week, but another, of his portfolio prints, starts at Dulwich Picture Gallery in London this summer. The artists he influenced are even more visible. Next month, artist Gillian Wearing, who once photographed herself dressed as Warhol, will show a retrospective of her work at the Whitechapel, while Jeremy Deller, who hung out at Warhol's studio, the Factory, in the summer of 1986, is just about to launch a retrospective at London's Hayward.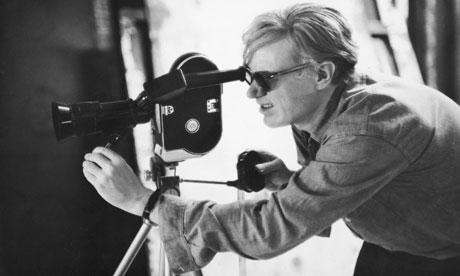 "I think Warhol changed film and documentary forever," says Wearing. "He was completely seminal in that area. His extremely long takes, his exploration of improvisation between fiction and reality came about through his playful and irreverent manner, and gave the world new ways of looking."
Warhol's radical idea that the stuff of modern life could be art, from Campbell's soup cans to washing-powder boxes, galvanised the art world in the 60s. "I went to see his 1989 retrospective at Moma," remembers cultural historian Jon Savage. "You walked into the 60s rooms and there it all was – America. Money, sex, fame, death. Warhol summed, up, defined and in many ways embodied the world in which we now live. Everyone thinks he's emotionless and soulless, but the cumulative effect of seeing all the Marilyns and Orange Disasters is extremely powerful – it's not just a mirror," he says, referring to the verdict of art critic Robert Hughes.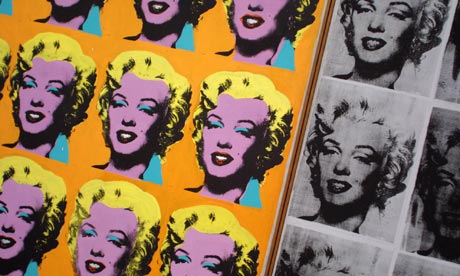 Yet it is the sheer range of Warhol's work which has made his influence all-pervasive. As Wearing puts it: "Warhol left his mark in many more ways than his actual work". As well as the paintings, and the films he made of acolytes of the Factory sleeping, taking drugs or, in the case of the self-explanatory Blow Job, receiving oral sex, Warhol created a celebrity magazine, Interview; produced the Velvet Underground's first album; wrote (or dictated) voluminous diaries, and was impresario and mentor to a host of "superstars" – followers who came to find fame, or soak up the atmosphere, and became the subjects of his work.
Stuart Comer, curator of film at Tate Modern, says that the Factory blended people from different backgrounds in a kind of social experiment. "You would have somebody like Valerie Solanas" – the radical feminist writer who shot Warhol in 1968 – "a German countess; a bum from the Bowery and some artists from suburban America who'd come to NY to make it." Deller remembers being inspired by seeing the variety of activities that were happening in the Factory and realising that they were all down to one man, "not a corporation or a big business".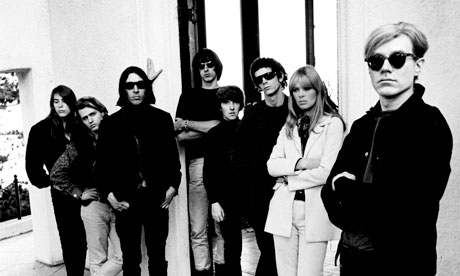 "One of Andy's great innovations was realising that the idea of the artist alone in his studio was not a particularly modern one, and that an artist could have a team," says Glenn O'Brien, a journalist who worked with Warhol on Interview. "Today you have artists like Jeff Koons or Damien Hirst who employ hundreds of people – it's a very understandable model for artists. And there are people in other fields like fashion, like Marc Jacobs, who has that sort of entrepeneurial sensibility."
However, it is Warhol's view of fame that seems to have predicted 21st-century culture. In a critique of the Hollywood star system, Warhol turned the likes of the Santa Barbara heiress Edie Sedgwick into celebrities, instinctively grasping decades before YouTube or reality TV that people need not be famous for acting, singing or doing anything other than being themselves.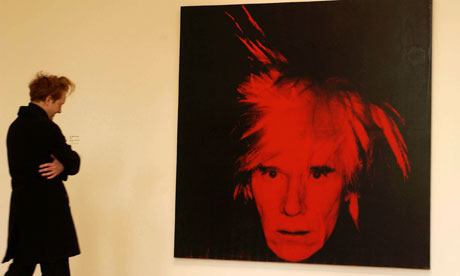 Comer believes that Warhol's famous 1968 statement – "In the future, everyone will be world-famous for 15 minutes" – showed an intuitive understanding not just of our appetite for stars, but of the way the media would become more pervasive. "He understood that the Hollywood studio system was giving way to something where far more people were going to be on camera and on screen. Now, on CCTV cameras, we're all filmed and photographed thousands of times a day. Warhol realised that we were becoming more than bodies – we were becoming images. The way that we all became part of the media machine is something that he understood very early."
This process has been accelerated by the internet, which Warhol did not live to see. O'Brien says that his "gift for aphorisms" would have made him a natural at Twitter: "Even though he was a man of few words they were always well chosen."
Deller points out that the things the web facillitates best – shopping, gossiping, sharing – were some of the artist's central preoccuptions. "He would have been a master of the internet. He would have set up an auction website, a gossip website, a film sharing website. He was someone who liked to collect images and liked to collect things, and have his finger in a lot of different pies."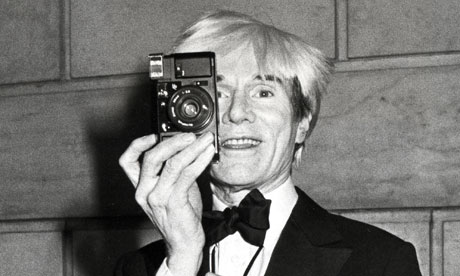 Deller warns against boiling Warhol down to a preoccupation with money, artifice or celebrity culture, pointing out that "he's a lot more complicated and critical than he gets credit for". After Warhol's death, the art world was shocked by his secret life. He turned out to have been a devout Catholic who visited church every day, though his work was often suffused with sex and drugs: a large strand of it validated queer and trans culture at a time when the gay liberation movement had barely begun.
Warhol's art and ideas remain controversial: last year an article by Brian Appleyard in the Economist predicted that art history would see Warhol restored to "his rightful place – as a briefly brilliant and very poignant recorder of the dazzling surface of where we are now". Yet his influence seems destined to endure for the forseeable future.
"He understood the very core of how industry and society and economics come together," says Comer. "Until capitalism ends, his influence will be irrevocable."
guardian.co.uk © Guardian News & Media Limited 2010
Published via the Guardian News Feed plugin for WordPress.
Categories
Tags