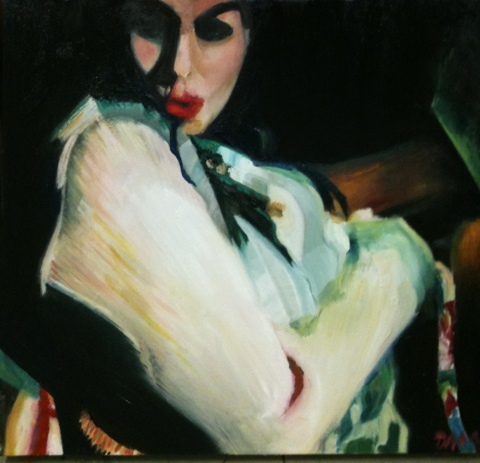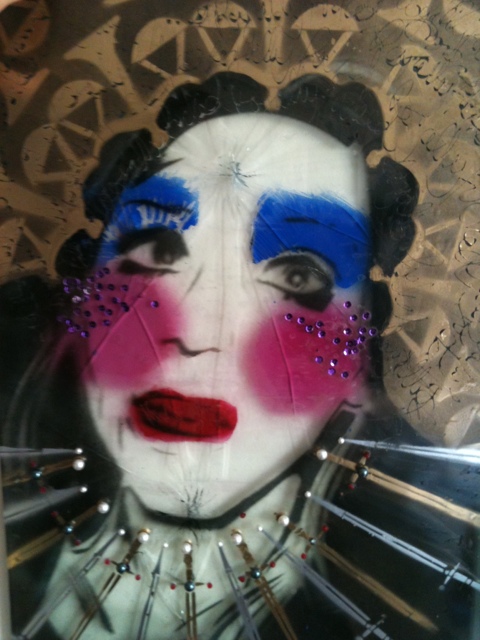 1 If you weren't an artist, what else would you be?
A waste of space! No- A writer.
2 Name 3 of your least favourite artists.
Piss artists, Con artists and Paul McCarthy's work makes me feel sick but I still don't dislike it. I understand the merit of most things.
Maybe hyper realistic painting- it's boring.
3. Anytime, any place – which artist's body would you most like to inhabit?
Henry Miller or Hunter S Thomson. They really lived. For me their writing is art.
4 What is your favourite 'ism'?
Jism
5 What was the most intelligent thing that someone said or wrote about your work?
I'm far too sensitive to be listening to all that but Mark Steene currently acting Director of the Pallant House Gallery said something about "intensity, honesty and brutality' I liked that.
6. And the dumbest?
I was at The Other Art Fair and a girl dressed in natty fake fur and bad hair walked up to my piece, eyeballed it and said "Nah, I don't like it." That was kinda dumb to say in front of me. I quite liked it though- She was definitely against and I'd clearly upset her or she didn't get it- either works for me.
Nowhere comments are dumb- like 'nice.'
7 Which artists would you most like to rip off, sorry, I mean appropriate as a critique of originality and authorship?
When I doodle I pretend I'm Picasso sometimes, I ask him to help my hands. But I've doodled since before I knew who Picasso was so I'm definitely not er ' ripping off'
8 Do you care what your art costs? State your reasons!
No-I'm tired of people trying to rip me off and thinking pictures are torn from thin air and without effort ( although sometimes they are.) Some work takes ages- other stuff is impulsive and fast – but i'm not giving either my magic or my labour for free. No one asks qualified accountants to do it so why artists.
9 What are the three big ideas that you would like your work to express?
Now, Honestly, beauty
10 How do you start the process of making work?
It all starts with a feeling. I don't work unless the feeling is right. I can't my hands won't let me. I have to change work constantly so I don't 'kill the clay' by overworking it.
11 What next for you ?
I've gotta figure out a way of balancing being an artist and business person. They both make me hungry. I like what Andy Warhol say's about 'the business of art' and 'art business.' in The Philosophy of Andy Warhol. I'm exploring this:)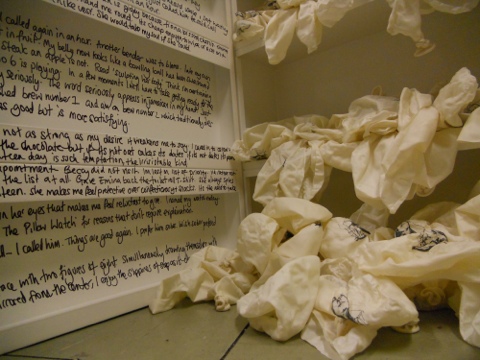 About Mark Westall