2012 is London's year, and Living Architecture, Artangel, in association with Southbank Centre and the London 2012 Festival have created a must visit address that will play host to musicians, artists, and assorted creative stowaways and visionaries in a boat moored high above the South Bank.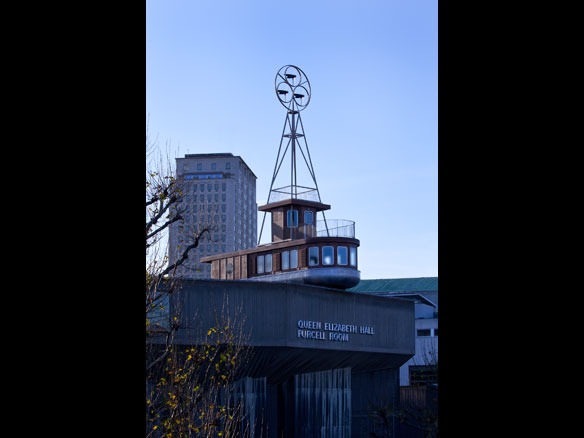 Forget trackside for 100m races, and Olympic tickets long sold out, the place to be this year is on the very edge of the Queen Elizabeth hall in a one-bedroom boat, built by Living Architecture and designed by David Kohn Architects in collaboration with the artist Fiona Banner. Intended as  a place of refuge and reflection in this iconic cultural quarter in the capital, with a panorama that stretches from Big Ben to St Paul's cathedral, it'll be a creative space for Londoners, who will be jointed by artists, musicians and writers taking up residence.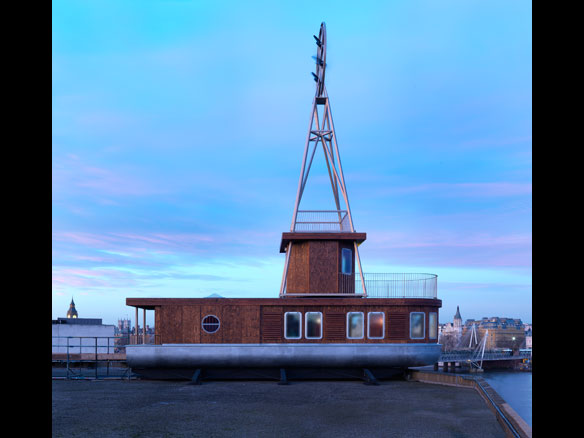 The design was inspired by something far from modern day London, Joseph Conrad's Roi des Belges, which he navigated up the River Congo before penning Heart of Darkness. A place of inspiration and retreat, guests are invited to document each individual experience of the city as perceived from the vantage of the boat in a logbook in the 'bridge', where the view and inner experiences will be recorded.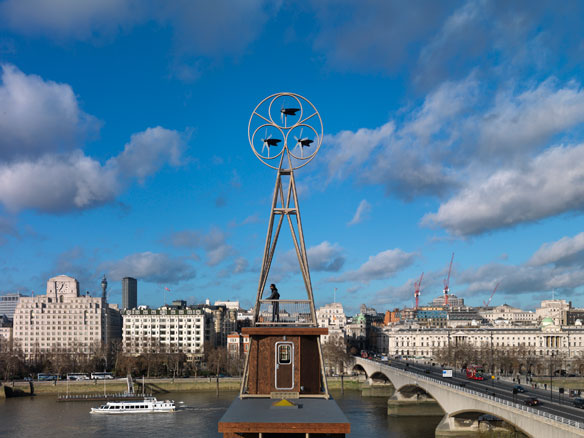 An octagonal library with a carefully curated selection of books and twin desks looking out across the river enables visitors to use the Room as a remarkable studio space. Guests throughout the year will incude writers, musicians and artists, who will use their time on board to create new works and performances, with readings and performances of new works composed on the ship recorded and broadcast. Writers will take part in twelve installments of A London Address, and musicians will end their stays with Sounds from a Room live performances streamed from the website. Artists too will be invited to be inspired by the space, the only instruction for residentes that they should use the opportunity to imagine something new that can be shared – in an echo of the golden age of nautical broadcasting – by way of the digital space.
For the opportunity to be a part of this totally unique experience, Londoners can submit their most remarkable Ideas for London,in order to win a night in A Room for London. A number of creative and influential people will come on board to nurture the ideas, one to one and over dinner, before the winner 'sleeps on it'.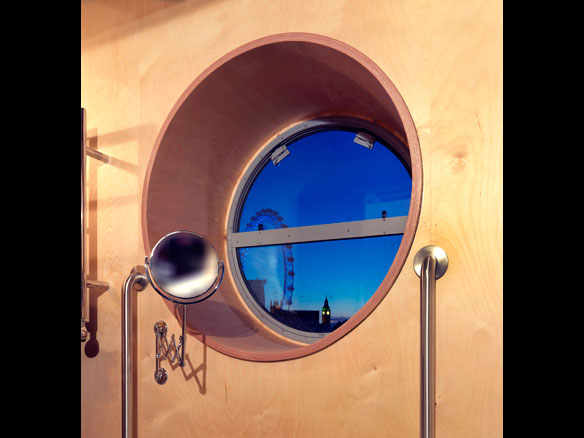 This is contemporary architecture at its most playful, beguiling and thought-provoking. In future years, expect that the boat will resume its journey and find itself perched in other vital parts of the capital.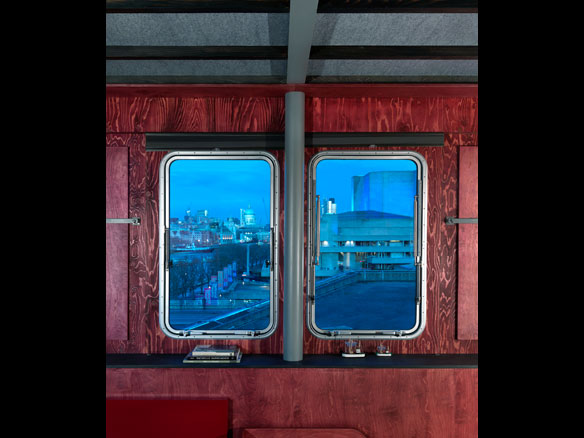 Live streams from writers and musicians can be found at http://aroomforlondon.co.uk/
Categories
Tags