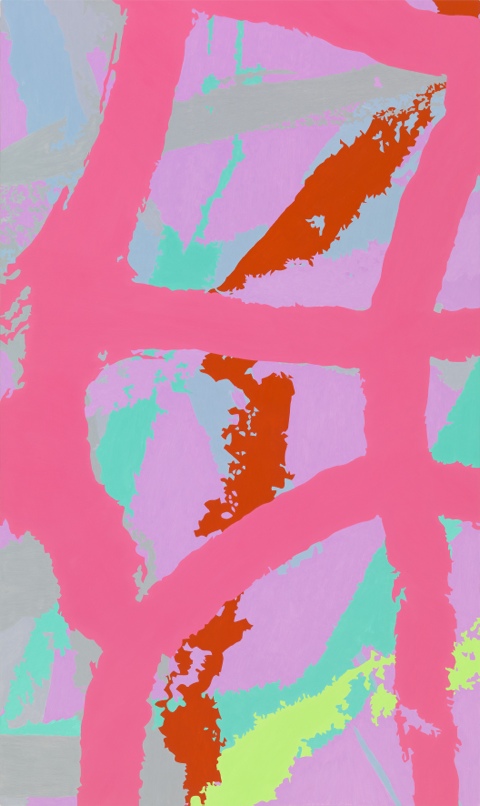 Ingrid Calame Step on a Crack, Break Your Mother's Back, 2009 Courtesy of the artist and Frith Street Gallery, London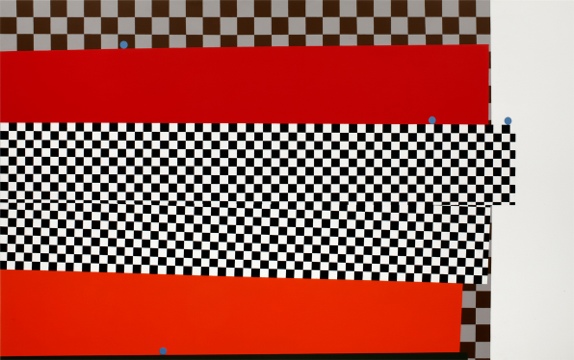 Dan Sturgis No Other Home, 2011 Courtesy of the artist / Galerie Hollenbach Stuttgar & Zurich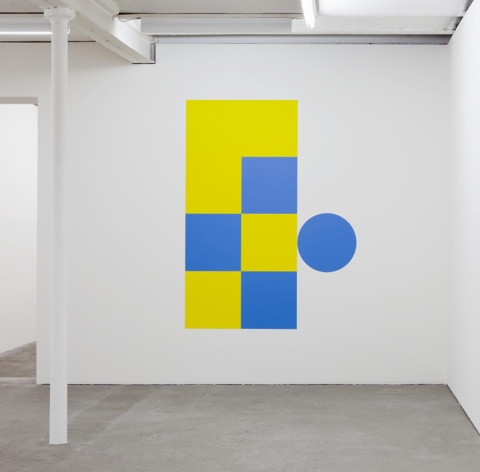 Francis Baudevin, The Only Truth 2010, Image courtesy of the artist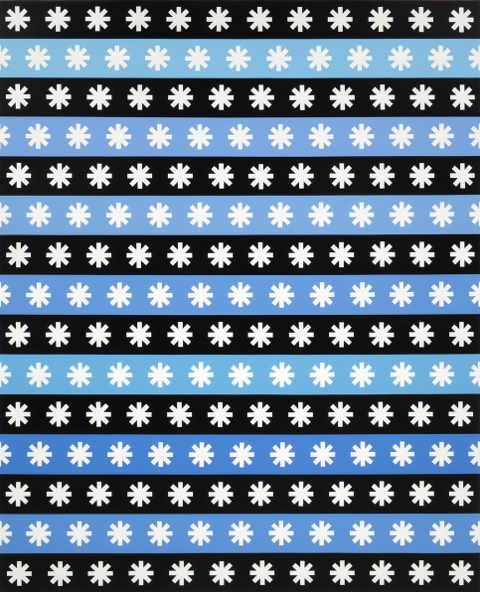 Richard Kirwan 'Depth of Field', 2011, Copyright the artist / Galerie Hollenbach Stuttgar & Zurich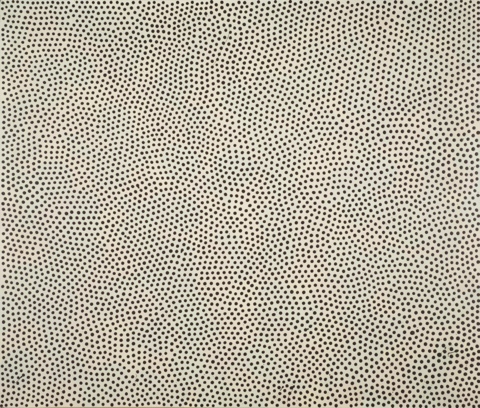 Peter Young Dot Painting 1968 Courtesy of Kunstmuseum St Gallen, Formal collection Rolf Ricke
14th Jan – 10th Mar 2012
Major works by artists including Andy Warhol, Frank Stella and Bridget Riley go on show alongside paintings by emerging talents in a celebration of the complex genre of abstraction from the 1960s to now.
The Indiscipline of Painting is an international group exhibition including works by fourty-nine artists from the 1960s to now. Selected by British painter Daniel Sturgis, the exhibition considers how abstraction has remained a site of urgent, relevant and critical enquiry for generations of artists over the last 50 years. The exhibition goes on to demonstrate the ways in which the history and legacy of abstract painting continues to inspire artists working today.
The contemporary position of abstract painting is problematic. It can be seen to be synonymous with a moment in modernism that has long since passed, and an ideology which led the medium to stagnate in self-analysis and ideas of historical progression. The Indiscipline of Painting challenges such assumptions. It reveals how painting's modernist histories, languages and positions have continued to provoke ongoing dialogues with contemporary practitioners, even as painting's decline and death has been routinely and erroneously declared.
The show brings together works by British, American and European artists made over the last five decades and features major new commissions and loans. It includes important works by Andy Warhol, Frank Stella, Michael Craig-Martin and Bridget Riley alongside younger artists such as Tomma Abts, Tauba Auerbach, Jacob Kassay and Cheyney Thompson. The exhibition will also feature a new commission by Swiss artist Francis Baudevin.
The exhibition has been selected by British artist Daniel Sturgis, and curated with Martin Clark, Artistic Director, Tate St Ives and Sarah Shalgosky, Curator, University of Warwick.
Categories
Tags