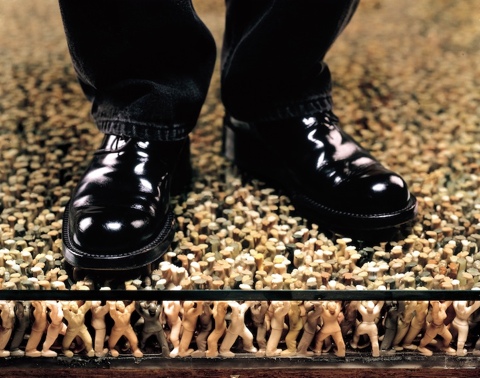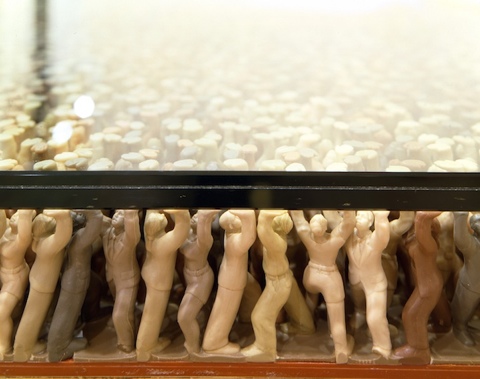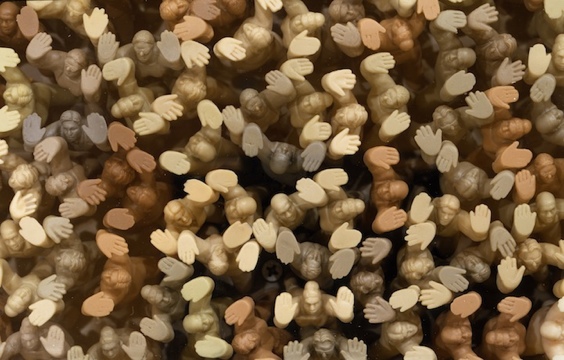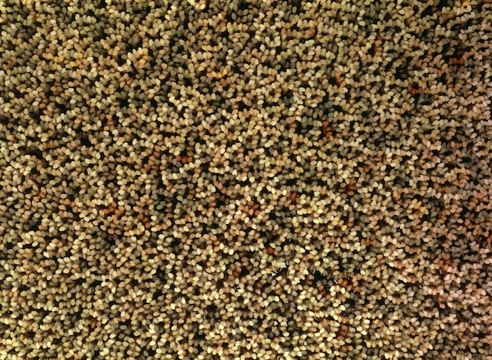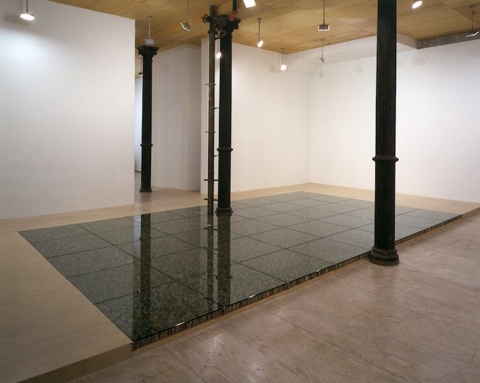 DO HO SUH Floor, 1997-2000 Installation at Lehmann Maupin Gallery, New York PVC Figures, Glass Plates, Phenolic Sheets, Polyurethane Resin 40 parts each: 39.37 x 39.37 x 3.15 inches 100 x 100 x 8 cm Courtesy the artist and Lehmann Maupin Gallery, New York
Korean Do Ho Suh has created a large sculptural installation. Glass plates rest on thousands of multicolored miniature plastic figures that are crowded together with their heads and arms turned skyward. Together, they are holding the weight of the individual visitor who steps onto the floor.
Currently showing at Lehmann Maupin's pop-up gallery at the Singapore Tyler Print Institute (STPI), Floor is one of those installations that's wonderfully thought-provoking. The figures represent the diverse and anonymous masses of people who support and/or resist the symbolic floor. This installation can be seen, alongside works by artists Teresita Fernández, Ashley Bickerton, and Lee Bui, from now till February 11, 2012.
Categories
Tags