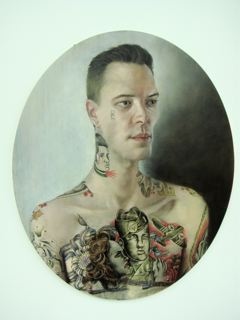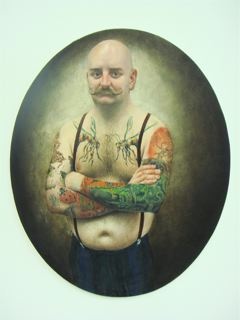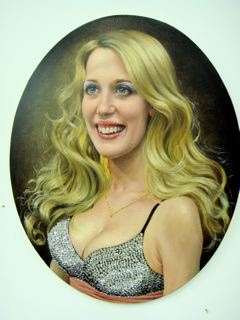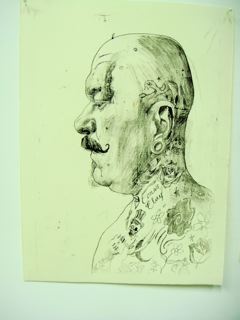 9th January – 15thFebruary 2012
BP Portrait Award winner Stuart Pearson Wright turns his precision gaze and intricate brushwork to facial expressions for his second solo exhibition in the UK.
Keira Knightley, who collaborated with Pearson Wright on a video work 'Maze' (2010), appears in this new series of paintings. She's posing, with one hand on her hip, but instead of the picture perfect image that we are used to, there is a sinister yellow backlight thrown by the suburban buildings around her and mascara runs down her cheek.
These paintings look at the motif of the smile and its traditional role in the history of portraiture, as well as its use in advertising, popular culture and the mass media as a signifier of a successful life. Pearson Wright looks at the transformation that takes place both privately and publicly when a camera is pointed at a subject and what he describes as "the collective, hysterical conspiracy to appear happy [which] blights our visual world with endless images of overt disingenuousness".
About Mark Westall