This busy first Thursday, FADMap is back, here's FAD's private view and gallery opening picks for Thursday December 1st.

View FADMAP is BACK First Thursday Private Views and Art Openings in London in a larger map
Whisper Fine Art and XOYO feature The Boombox Project by Lyle Owerko, an east meets west exhibition, united in a look at a vibrant old?school icon, featuring contemporary fine art portraits of an array of vintage boomboxes.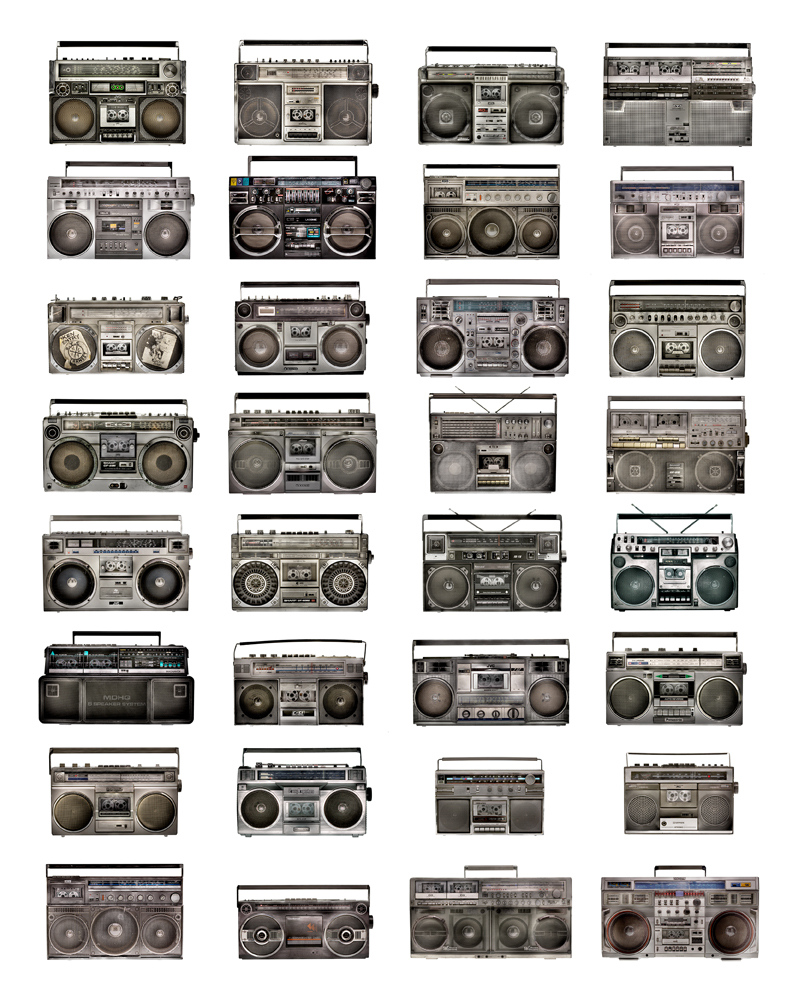 Lyle Owerko is a New York based filmmaker and photographer who has directed music videos for artists such as Rufus Wainwright and American HI?FI. He also shot the cover for the September 11, 2001 issue of Time, which was ranked as one of the most important magazine covers in the past 40 years by the American Society Of Magazine Editors.
The show subject is particularly close to Owerko's heart. While in Tokyo in 2001, he found a mint condition late?seventies Victor JVC at an outdoor market. Already a collector, his hunt began for more rare and obscure models. Beloved by rappers, b?boys and dancers alike, the Boombox reminds us of when music was a collective experience and the street was a club. Owerko spent years collecting and photographing a remarkable set of vintage Boomboxes, resulting in an arresting, unexpected photo series of these cult objects, all of which have been documented in his book, The Boombox Project: The Machines, The Music, and The Urban Underground, featuring a introduction by Spike Lee. This is the first time the full exhibition will be on public display in the UK.
The private view for the launch of The Boombox Project at XOYO on Thursday 1st December will see a selection of Owerko's Boombox  prints displayed and will feature a DJ set from Don Letts and a one?off London gig from Brooklyn based 'Art Rap/Freak Folk/World Music' duo Das Racist.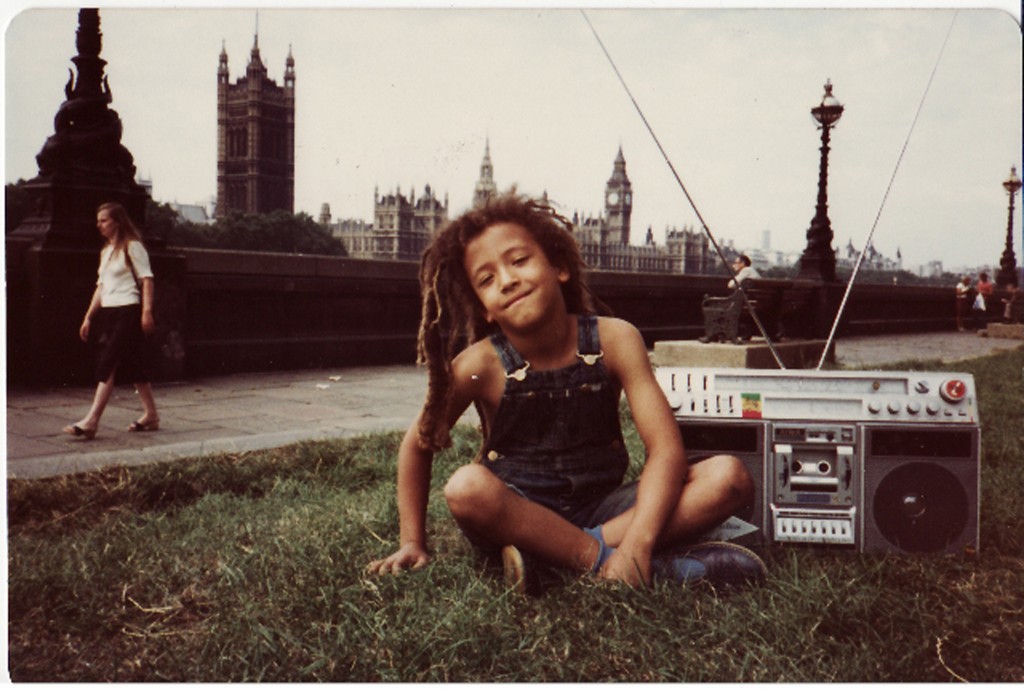 The Boombox Project will be on public view at XOYO from 2nd December until 15th January 2012.  A second private view will take place at Whisper on Thursday 8th December And will also feature a DJ set from Don Letts, the exhibition will also continue there until 15th January 2012.
All 27 prints in the photo series will be on display across both locations. Lyle Owerko's prints will be displayed in a range of sizes at Whisper and XOYO, from 16 x 20 inches to 60 x 89 inches. All prints on display will be available in limited numbers to purchase at Whisper and XOYO and online at www.whisperfineart.co.uk, with prices starting from £600.00.
http://www.whisperfineart.co.uk/
http://www.xoyo.co.uk/
EB&Flow present an exhibition of new work from Threadneedle Prize 2011 Visitor's Choice Winner, Nicholas McLeod. McLeod's meticulously painted sinister landscapes of abandoned places, wastelands and crime scenes employ a sense of power and energy.
McLeod's work investigates how a quotidian setting can easily become threatening; fictional scenes indicate that some event has taken place, or is just about to, but nothing is explicitly revealed. In depicting abandoned clapboard houses, disused water parks and remote farms, a general atmosphere of darkness and unease is apparent although not prescribed. Badlands was created using source material gathered from films, documentaries and the internet as part of McLeod's ongoing documentation of contrastingly banal yet ominous crime scene images. McLeod's paintings often create a mood of isolation and all of his works are noticeably absent of human form and habitation.
The crux of the image is built up using acrylics; oils are then applied creating visual tension as the image distorts and destabilises. In Hunting Ohio, sections such as the trees are defined vividly in acrylic. This intricacy works alongside parts more chaotically applied. In all his work, McLeod uses paint in many different ways; pouring and flicking, spitting at the canvas and pushing directly into the paint with tools such as trowels, sticks and brooms to create a textured surface.
As layers are built up they eradicate previous parts of the painting rebranding it and hiding what was once there. Small parts remain visible acting as a history of the ghost marks which lie beneath. McLeod explains; "I see the poured paint as a kind of curtain or veil which acts as a device by which the forms are hidden, distorted and bleached out." In Digital Hardcore chemicals drip through the image in stripes breaking down the pigment. These lines run through the painting playing with your eyes and reference the work of Turner Prize nominee Ian Davenport.
McLeod draws on a variety of references from traditional 19th century British landscape artists such as Turner and Constable as well as 17th century Dutch landscape painters, yet his source material is almost exclusively American. These landscapes seem familiar yet distant thanks to a ubiquitous TV presence which has developed a fictitious otherworldly association.
City Cypher | Leonie Lachlan | Beach London
NO way and Beach London present 'City Cypher', a solo exhibition by artist Leonie Lachlan.Inspired by the built environment and the psychology of space, Leonie Lachlan's work delicately balances different techniques; printmaking, etching, drawing and building, she approaches her work as both a fine artist and as an architect might.
The exhibition launches a new addition to Lachlan's acclaimed 'City Cypher' series, "assiduously crafted" linocut and letterpress artist's books, that seek to decode and decipher the architecture of some of the world's most famous urban landscapes. Leonie presents her new title, City Cypher:Vienna, alongside existing editions Sao Paolo, Berlin and Paris.
Playing with the sculptural possibilities of a book, Leonie reconfigures two dimensions as three, to give new insights into the spaces we construct and inhabit. By also reversing this process, Leonie presents City Cypher in a brand new print format.
Moving on from investigations of our man made landscapes explored in 'City Cypher' towards a more critical standpoint, Leonie presents a new series of work 'Playing with Matches', part of an ongoing experiment of gorgeous, richly textured works on paper, made by building towers with matches into the page; "the single units are like inmates in a prison."
'I Wish You Well' | VEGAS gallery 
FAD Favourite, Hayden Kays
Focusing upon love's fragility and unpredictability has led to numerous unanswered questions, unresolved issues and unbearable sadness. This exhibition poses the question of WHAT is experienced when a relationship ends?
An exploration of key elements of the human condition during and after the break-up, that gives in to the compulsion to understand and mourn as a means accept it, release it and move on. The works included in 'I Wish You Well' identify the notions of one's experience and one's emotional state during the stage of the last 'good-bye'. Featuring FAD favourite Hayden Kays, Bas Jan Ader's renowned 1971 video, 'I'm Too Sad To Tell You', Geraldine Gliubislavich, Jeanine Woollard, Emma Talbot, Simon English, Michael Tamman
Simon Mathers | The Patterns of Fur and Themes | M O T International
The Patterns of Fur and Themes of Still and Running Water opens tomorrow, an exhibition of recent works by MOT International artist Simon Mathers and the first major solo exhibition of the artist's work in the UK.
Mathers graduated from the Royal College of Art with an exhibition of subliminally concise paintings, sumptuous and almost liquid grounds suspending economic calligraphic gestures. Since leaving, Mathers has continued to explore and expand his processes and modes of production. He uses abstraction as a tool, enabling him to work with images on a plane that is not indebted to figuration but rather, a plane in which figuration, colour, surface, texture and mark-making might be concurrently explored.
Varnish prepared grounds achieve lucent effects, while foregrounded strokes become shorthand for landscapes, or the details of hair; forms that often gesture to a fragmentary imprint of what they might depict, rather than absolute portraiture. Frequently, images appear half-remembered or partly-translated, with the simplicity of his marks withholding as much as they reveal. Having a viscosity of form and surface, Mathers experimental techniques create colourings in which pooled materials are cut with solvent lines.
http://www.motinternational.org/
CARRIE YAMAOKA | rub / dissolve / strip | Studio 1.1
Simply put, Yamaoka's monochromes are the result of pouring, and then waiting. For the viewer there's the experience of seeing the work, and then seeing oneself in the reflective surface.
Of course there's more, much more: in the attempt to situate 'where' you are and then quite what that 'you' 'there' is, the physicalities of both the painting (heavy resin and delicate mylar) and yourself (distorted beyond flesh) are dissolved into the surrounding space in an intimacy that might echo – poignantly, insubstantially – the work of Felix Gonzalez-Torres. Beauty, joy and sadness all commingle. Flesh is made space and space made flesh – an interpenetration of bodies and spaces in a classic confusion of looking and seeing, fixed and shifting.
The minimalist parameters Yamaoka works with are dove-tailed with exquisite precision and the paintings become almost a recording medium as though light had a different speed, was slowed for us to become more familiar with our temporary presence. But light nevertheless reaches the mylar more quickly than we can reach an understanding of its journey… and returns to us in a dizzying moment of loss and
recognition.
Beyond her existence as a painter Yamaoka shares strong social and political concerns – involved in New York queer/feminist and AIDS activism since the early '90s, the same stretch of time in which she has been exhibiting. And in the space of her paintings (and we must call them that in an act of defiance) where all are one, there is a political decision in taking the strict limitations of proportion, colour and chance, but allowing time to develop at its own pace within them. Included in the work, we must consciously make unfolding acts of interpretation, we are allowed to choose what to distinguish within the painting, and what to let go. Yamaoka has talked of their sculptural essence; as we move round them, as the daylight changes, they cannot stay the same. And nor, of course, can we.
'Before you know where you are, there you are.' Sondheim
'When you get there there's no there there.' Stein
Categories
Tags