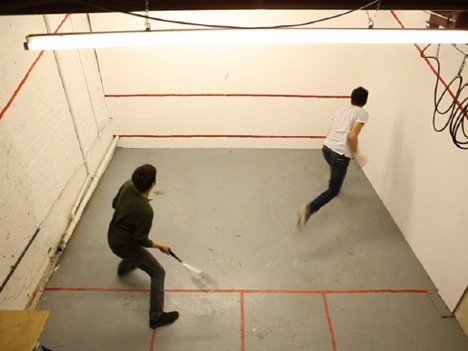 Sluice Art Fair will close its inaugural year with a Finissage party.
Performances will come form Ana ?avi? and Renée O'Drobinak: a performative press duo that re-imagines the role of the publisher and the publicist into a theatrical persona. Their decidedly multifarious practice involves mincing together print and performance in impromptu settings, often with unexpected results—in print, but not necessarily printed. Their work, on or off the page, enacts a 'press' through a multitude of guises, reinterpreting the act of "pressing" in an ongoing series of performances that play on the rules and roles of publishing, engage with a readymade idea of press and locate it firmly in contemporary art practice.
LIVE PRESS! is a living, on-going documentation made in situ, and an alternative A5 exhibition site that fits snugly into your bag. Created from a simple setup of a scanner, a camera, laptops and our household printers, we are open to both pre-event and on-site submissions from exhibitors, performers, and visitors alike.
Alongside this, artists Simon Linington & William Mackrell will be performing Take Two via a live streaming video link from their studio during the private view
About Rachel Bennett