Canimation Montage from Red Bull Canimation on Vimeo.
RED BULL CANIMATION is a new nationwide competition offering budding animators an opportunity to progress their skills and careers in the field through a series of prizes, including: internships at top animation studios Aardman, The Mill & 12foot6, state of the art Autodesk, Stop Motion Pro and Digicel Flipbook Pro animation software and equipment for the media and entertainment industry and a chance to be featured on Channel Four and in cinemas nationwide.

Think you can create the next Toy Story, The Simpsons or Wallace & Gromit? If so, Red Bull Canimation is for you – providing a platform for animators, whether you are studying the subject at University or have a passion for animation in your spare time, it offers you the chance to take your talents to the next level. To enter, simply pick your specialist category from CGI, Drawn and Stop Motion animation, take your inspiration from the Red Bull can, choose your soundtrack from the Red Bull Canimation website and upload your entry at www.redbull.co.uk/canimation
Judging will be shared between the public and a panel of esteemed animation experts from The Mill, 12foot6, Aardman, The British Animation Awards and 4Creative. Deadline for submissions, which will be accepted from October 6th, is November 15th, when the open public-voting process begins. Two weeks later the ten most popular animations from each category will form a shortlist, from which the professional panel of judges – James Farrington (The Mill), Merlin Crossingham (Aardman Animations), Dave Anderson (12foot6), Jayne Pilling (British Animation Awards), Tom Tagholm (4Creative) – will select the ultimate winners.
The Student Internship prizes with The Mill, Aardman and 12foot6 will provide invaluable practical experience of working on live briefs surrounded by the most respected experts in their field. The Open Category prizes will enable hobbyists to hone their skills on state of the art Stop Motion Pro, Digicel Flipbook Pro and Autodesk® Entertainment Creation Suite Premium 2012 equipment, used by experts in the world's best studios. Winners from each category will also feature in a Red Bull Canimation advert take-over on Channel Four in January 2012.
Prizes will be awarded at the Red Bull Canimation Awards Ceremony at Empire, Leicester Square in London's West End on 15 December 2011.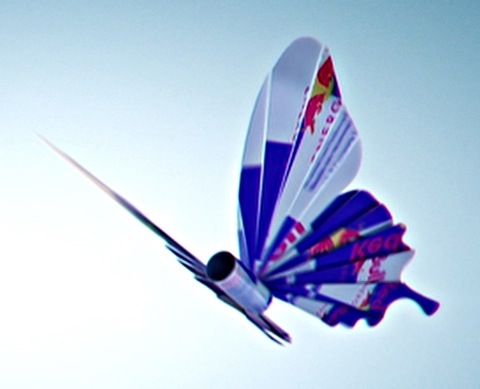 Categories
Tags