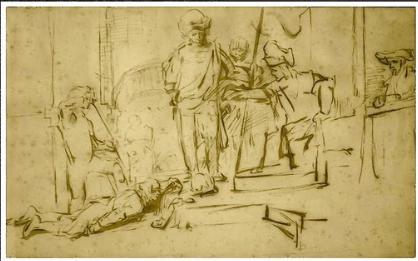 Investigators were examining hotel surveillance video on Sunday for clues to the disappearance of a drawing by Rembrandt from a private exhibit near Los Angeles, officials said.
The pen-and-ink drawing known as "The Judgment" by the 17th century Dutch artist Rembrandt van Rijn, vanished on Saturday night from the Ritz-Carlton Marina del Rey while the curator was "distracted" for about 15 minutes, said Steve Whitmore, a spokesman for the Los Angeles County Sheriff's Office.
The drawing, which is valued at $250,000 and measures about 11 by 6 inches, was part of a weekly exhibit hosted at the exclusive hotel by the Linearis Institute, .
Via:[ArtDaily]
Categories
Tags