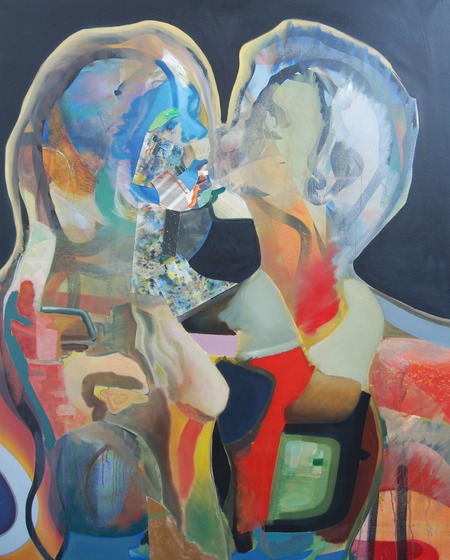 Image:Fred Sorrell Lovers part two
205 Royal College Street London NW1 OSG www.cobstudios.com
Exhibition runs August 5th – 11th 2011
Two of London's most exciting up-and-coming artists, Fred Sorrell and Merlin Ramos, have united to showcase their latest work in Stop, Look, Listen.
For one week, Cob Studios in Camden will continue to rival east London's saturated art scene with its fresh new show. Both graduates of Falmouth College University, this is Fred Sorrell and Merlin Ramos' fourth collaboration and is not to be missed.
The space plays host to the two young artists' unique, dream-like interpretation of the people and places that make up London's daily grind. Painted cityscapes and portraits are melded with dreamy, vibrant imagery to create a truly personal vision of the metropolis that is as melancholy as it is uplifting.
Fred Sorrell's latest body of work continues further into the theme of portraiture, dreams and imagination. Filled with intense energy, his paintings demonstrate a rich, technical process based on his observation of people. He combines direct studies with a combination of striking imagery and intersecting forms, engaging
the viewer with his idea of what it is to be here. Fred has previously exhibited alongside Grayson Perry, at M&C Saatchi, and had his work published in Daydream and Art World magazine.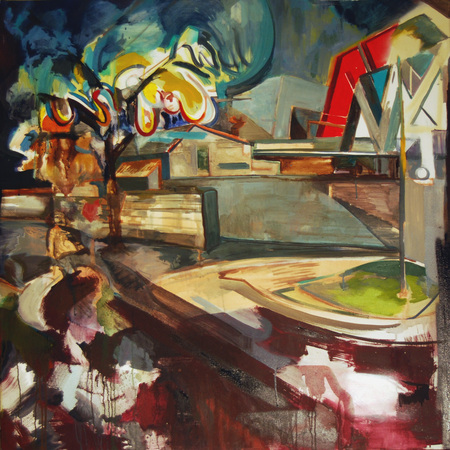 Image: Merlin Ramos Hoxton Bridge
Merlin Ramos is a painter who responds to structures he observes around him. Fascinated with the transition and transformation of a drawing into a painting, his latest work explores the feelings generated by living in the post – industrial East End of London. Often incorporating figures into his work, his paintings convey the sense of energy he gets from the lively city he is surrounded by. His work is a record of known structures, bus stops, abandoned buildings, steel and glass, imbued with a sense of nostalgic recollection.
Merlin has previously exhibited alongside Damien Hirst and Tracy Emin at Christie's, at the Queens Elm in Chelsea and is part of The Prince of Wales collection, amongst others. The private view event will also feature live music from The Magic Lantern, whose emotionally charged, heartfelt music takes inspiration from folk stories and jazz. They will be performing a range of songs from their album 'A world in a grain of sand' which was released earlier this year to great acclaim.


Image:Merlin Ramos Japan In london
Categories
Tags