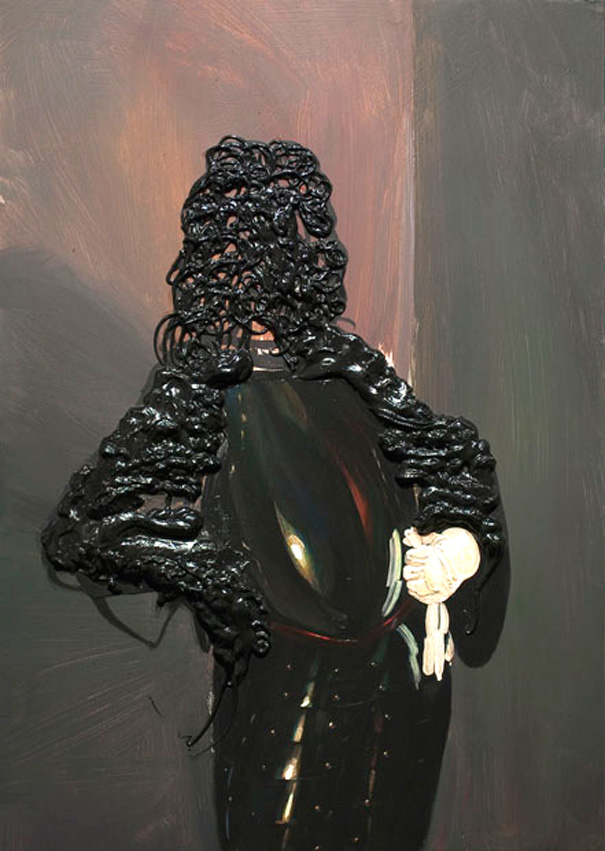 1 If you weren't an artist, what else would you be?
Writer
2 Name 3 of your least favorite artists.
I have erased the names of the ones I dislike from my head. I keep them only in my secret notebook…
3. Anytime, any place – which artist's body would you most like to inhabit?
Many different ones from different times and worlds; Da Vinci, Jan van Eyck, Le Corbusier… but if I have to chose only one I choose myself.
4 What is your favourite 'ism'?
Surrealism
5 What was the most intelligent thing that someone said or wrote about your work?
'Semeiko points us to a world where the usual rules no longer apply. If it's a world that mixes comedy and melancholy, wonder and pathos, this is because it directs us to the point at which reality and imagination come into conflict. JJCharlesworth, art-critic, 2010
6. And the dumbest?
'I don't do narrative in painting anymore' (Facebook comment)
7 Do you care what your art costs? State your reasons!
Yes, I care to maintain consistent prices for my work in the primary market.
8 What are the three big ideas that you would like your work to express?
There are three important elements in my current work: visual story, multilayered narrative and humour.
9 How do you start the process of making work?
Great ideas come to me at 11.45pm, I write or sketch them down and check next day at 12.15pm and carry on from there.
10. What is your favorite cartoon character ?
Don't have one at the moment. George W. Bush was a good one I think.
11. If you could ask yourself one question what would it be ? And what would be the answer ?
Question: Any tips you would like to give us for understanding your works better?
Answer: Take time to view my works, secrets hidden in them are revealed gradually, with slow and close inspection.
12. What's next for you?
My solo show at Acme Project Space, London in November-December 2011. Opening will be on the 10th November I think, check my website for more details in autumn. androsemeiko.com/
You Can see more of Andro's work at Asbestos Curtain
About Mark Westall