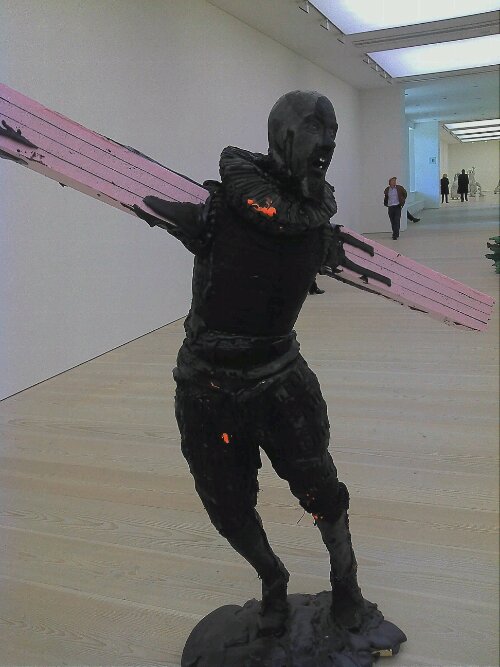 Through to 16th October 2011
An Exhibition of 20 leading and emerging international artists working in sculpture today. Its a fun show with exciting sculptural works spanning lots of ideas and materials from granite monoliths to neon structures, buckled cars to a stuffed horse's hide which is quite spooky its a diverse and dynamic show.
Work by:
David Altmejd, John Baldessari, Matthew Brannon, Berlinde de Bruyckere, Peter Buggenhout, Bjorn Dahlem,Martin Honert, Thomas Houseago, Folkert de Jong, Ian Kiaer, Kris Martin, Matthew Monahan, Anselm Reyle, Dirk Skreber, David Thorpe, Oscar Tuazon and Andro Wekua.
www.saatchi-gallery.co.uk/
ARTPics: The Shape of Things to come at Saatchi Gallery :FAD
Categories
Tags