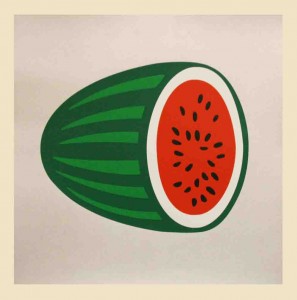 1 If you weren't an artist, what else would you be?
Dj or producer – i guess thats still an artist
2 Name 3 of your least favourite artists.
Mr Brainwash, Thierry guetta, MBW
3. Anytime, any place – which artist's body would you most like to inhabit?
Andy Warhol
4 What is your favourite 'ism'?
Urbanism
5 What was the most intelligent thing that someone said or wrote about your work?
How did you do that?
6. And the dumbest?
is all this yours? (talking about a piece of my work in the context of a 10 artist group show)
7 Which artists would you most like to rip off, sorry, I mean appropriate as a critique of originality and authorship?
Andy Warhol

8 Do you care what your art costs? State your reasons!
No- i spend alot of getting the best materials and using the best processes for everything. doing things the best possible way is the only way to work. Buy cheap, buy twice.
9 What are the three big ideas that you would like your work to express?
Humour, Tactility, Craftsmanship

10 How do you start the process of making work?
Sketch book- everything starts with a doodle
11. What's next for you?
Exploring abstract shapes and compositions
12 If you could ask yourself one question what would it be? and what is the answer?

Q: when are you having a day off? (my wifes favourite question)
A: not sure
Ryan's show The Symbols Won't Save Us is on at the Ink_d Gallery, Brighton 17th June to 10th July.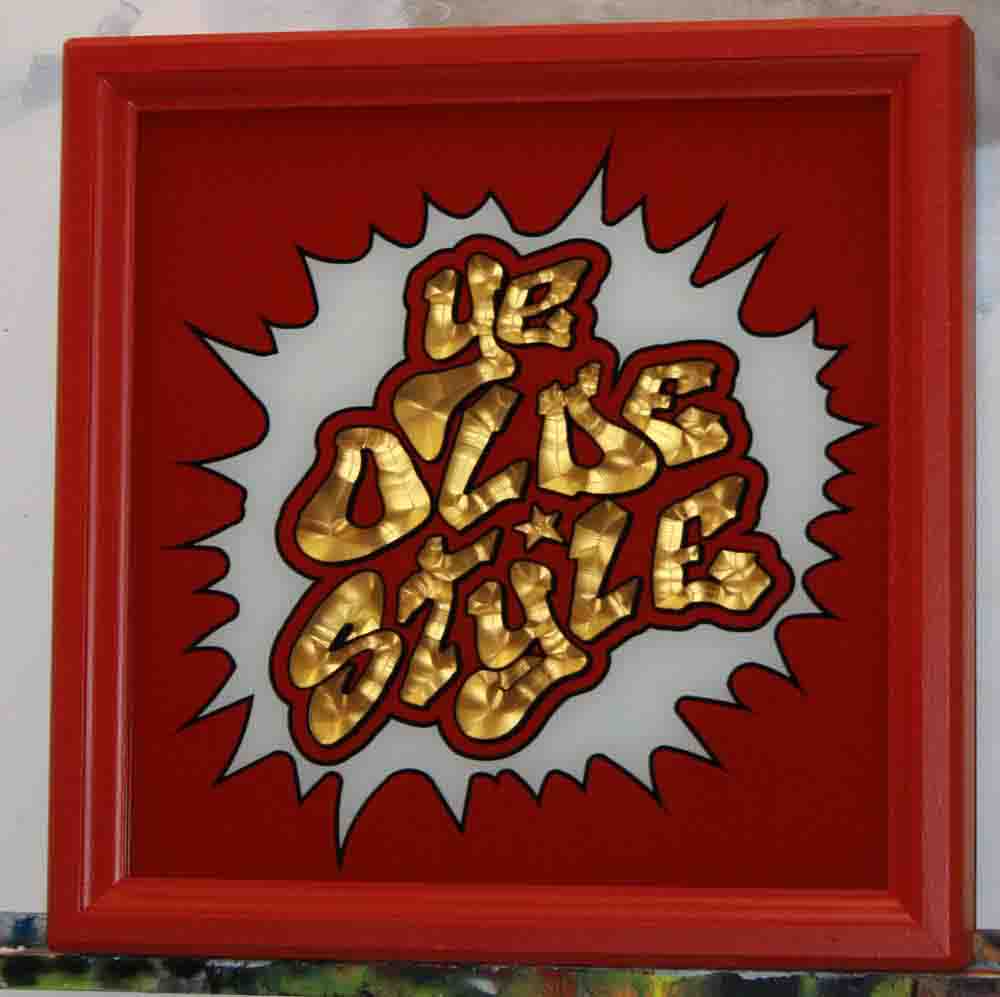 RYAN CALLANAN (aka RYCA)
Ryan Callanan has been working under the alias 'RYCA' for the past 5 years, building a huge collector base. RYCA made his name with limited edition screen prints, the popular 'Reservoir Troopers' and other Star Wars inspired prints have helped to propel his career in just over 5 years. The 'RYCA' trademark has been splicing elements from iconic movie moments, pop culture references, art history, sport add to that distinctive sense of humour.
Alongside the 'RYCA' art, Ryan has been working in the sign industry for the past 8 years, and continues to do so. Designing and manufacturing 'olde world' style pub signs, examples of his handiwork can be found mainly in his home town of London, but regional examples of his work are now becoming more frequent as the various pub brands expand.
Ryan experiments with CNC engineering and industrial processes creating have seen a completely different aesthetic (to 'RYCA') evolve. His vast knowledge of materials, most of which were acquired in his college studies (qualifications in Model Making and 3D Design), to bring together his own ideas and unique style of pop art. The decision now to separate the two bodies of work, to give himself (and everybody else) a clear distinction between 'RYCA' and 'Ryan Callanan'.
He also single handedly runs a publisher/online gallery 'Squarity'. Squarity started in 2009 and has already released work with a host of well respected artists from the Urban/street art scene and fine art. Sold out editions from David Walker, Stik, Ben Eine and Insa have helped established an impressive client base. The focus on quality over quantity has seen Squarity become a well respected gallery in a very competitive online marketplace. Not limiting the artists to Screen prints or Giclee paper editions, but cast resin editions and future projects will hopefully change the way editions are made and sold.
About Mark Westall