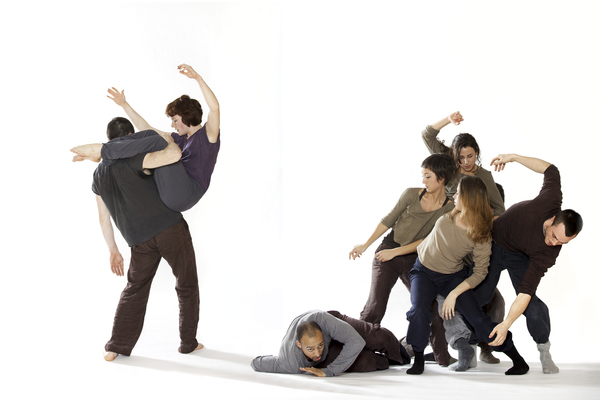 End of Year Season is at The Place from June 28th to July 15th 2011. www.theplace.org.uk
The Place announces the annual End of Year Season, presenting the varied and excellent work of the students who are reaching the completion of their training programmes at London Contemporary Dance School, one of the world's leading conservatoires.
The season includes the Postgraduate Performances (Tue 28th & Wed 29th June), featuring work created by the Postgraduate Diploma in Choreography students, and EDge, (30th June – 2nd July), the LCDS postgraduate performance company.
EDge is presenting a repertoire that has been toured around Europe by the company's 12 dancers since April 2011, featuring Martin Forsberg's BRAID; Jorge Crecis' 36; P&J and Running up the down escalator, new works from Place Prize finalist Eva Recacha and Place Prize winner Ben Duke respectively, and a revival of Jeremy James' signature work, My Big Pants.
The Graduation Performances (Fri 8th – Fri 15th July) will feature undergraduate and postgraduate students performing four specially commissioned works by choreographers Tom Dale, Martin Lawrance, Arthur Pita, and the dance collective Dog Kennel Hill Project.
A selection of pieces of the students' own choreography, chosen from the body of work created over the last year, will complete the programme.
For the dancers, these performances represent the culmination of their BA (Hons) in Contemporary Dance and Postgraduate Diploma in Advance Dance Studies degree courses. The diverse range of works shows the breadth of their studies; the excellence of the performance demonstrates the quality of their training.
About 90% of London Contemporary Dance School students go on to professional
employment each year. Among those who have been chosen to join some of the UK's leading contemporary dance companies this year are Teerachai Thobumrung, who will join Tavaziva Dance Company, and John Kendall, who will be performing at the Edinburgh Fringe festival this summer, as well as working on projects with choreographers Jorge Crecis and Eva Recacha. Postgraduate students who have completed the LCDS Apprenticeship scheme and have been confirmed as full members of professional dance companies include Liam Riddick, who will become a full member of Richard Alston Dance Company; Gareth Mole, who is becoming a full member of the National Dance Company of Wales; Yeji Kim, who will become a full member of Hofesh Shechter Company; and Laura de Vos, who will be working professionally with Hofesh Shechter Company and Clod Ensemble.
www.theplace.org.uk
You can watch a selection of videos from The Place on their YouTube Channel
Categories
Tags