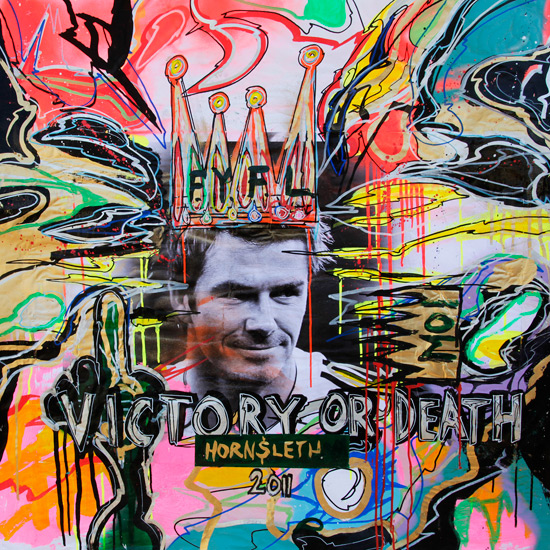 Wednesday 26th May – Sunday 30th May 2011
The enfant terrible of post-modern art, Kristian von Hornsleth, is to have his largest exhibition yet at London's Oxo Tower Bargehouse at the end of this month. Having already captivated the minds and imaginations of mainland Europe the artist has decided to stamp his mark on London.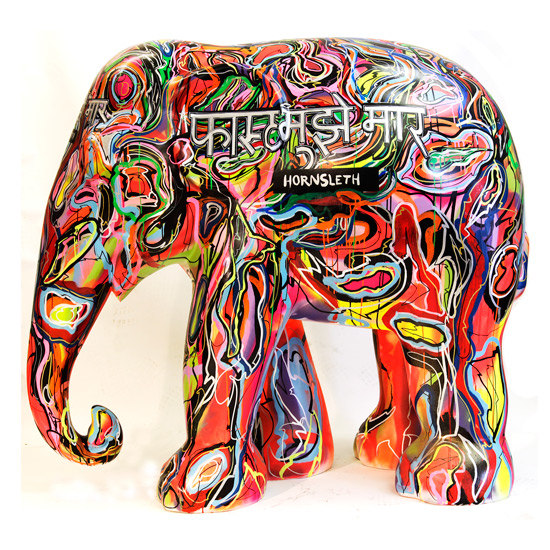 Image:"Mujhe jaldi mara www.elephantparade.dk Areosol and marker on plastic fiber elephant Year: 2010 Size: 120 x 90 x 90 cm

Opening at the Oxo Tower Wharf's impressive four-storey Bargehouse Gallery space on 25th May to 29th May, the show is set to be more experience than exhibition, offering the public a prolific maze of multi-disciplinary works by Hornsleth, including everything from £10 kitchen accessories to large-scale pieces in the signature style often referred to as 'paintbrush Tourette's.'
Hornsleth's works, whatever medium, are countercultural in every sense of the term—at once toying with, exploiting and criticizing popular culture through their defiant attitude to social conformity. Driven by the symbolic representation of his own name, Hornsleth's work succeeds in engendering its own momentum whilst simultaneously questioning the nature of publicity and celebrity culture at large. Often described as a cross between Friedrich
Nietzsche, Andy Warhol and Dr. House, one can always expect a certain playful or egotistical madness in Hornsleth's work, refreshing and invigorating in its capacity to shock.
Perhaps most known for his controversial Uganda Village Project of 2007—"We Want to Help You But We Want to Own You"—where over 300 villagers were offered livestock in exchange for the price of legally changing their names to Hornsleth.
Well-known for saying 'there is no product only marketing,' Hornsleth's show will not go without a spectacular marketing campaign including everything from plastic breast-bearing flash mobs to stamp-branding and that Hornsleth-ed' Morgan car you may have already seen cruising about town.
Bargehouse, Oxo Tower Wharf, Bargehouse Street, London SE1.
www.hornsleth.com
Hornsleth on Facebook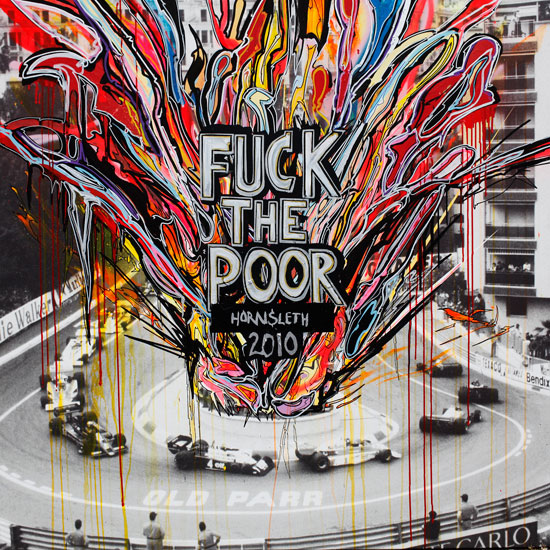 About Mark Westall