18th May – 29th August 2011
This summer the Hayward Gallery presents TRACEY EMIN: LOVE IS WHAT YOU WANT, the first major survey in London of the work of one of the UK's most renowned and celebrated artists. Occupying both floors and two outdoor sculpture terraces, the exhibition features key works from all periods of the
artist's career including seldom-seen early works and more recent large-scale installations as well as a new series of outdoor sculptures created especially for the Hayward.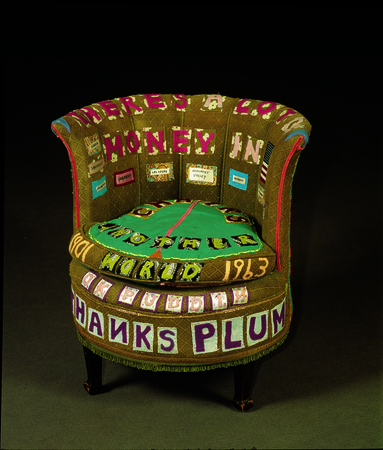 Image:Tracey Emin There's Alot of Money in Chairs 1994 Appliqued Armchair
69 x 53.5 x 49.5 cm copyright the artist courtesy of Jay Jopling / White Cube
Tracey Emin (b. 1963) emerged onto the British art scene in the early-1990s, running The Shop in East London with friend and artist Sarah Lucas. Around this time in a continuing entrepreneurial spirit, Emin invited friends, collectors, and dealers to 'invest' in her creative potential. She also began writing as a form of artistic practice. In the following years Emin had her first exhibition entitled 'My Major Retrospective' (1993), at White Cube gallery, her first exhibition in a public gallery at the South London Gallery (1997), and opened her own public studio/gallery space 'The Tracey Emin Museum' on Waterloo Road (1995-8).
These early exhibitions established Emin's willingness to make works of art that take as their starting points the most intimate details of her personal history. Sometimes confrontational or sexually provocative, Emin's work resonates with the 'personal is political' legacy of feminist art while at the same time maintaining a universal accessibility that speaks to relationships in general. Her works also relate more broadly to issues of spirituality, cultural identity, class, and celebrity.
Ralph Rugoff, Director, Hayward Gallery said:
"Tracey Emin is one of the most celebrated and talked about artists of her generation, and this exhibition – her first major survey in a public gallery in London – will be both an artistic home-coming and a new look at the full range of her achievement."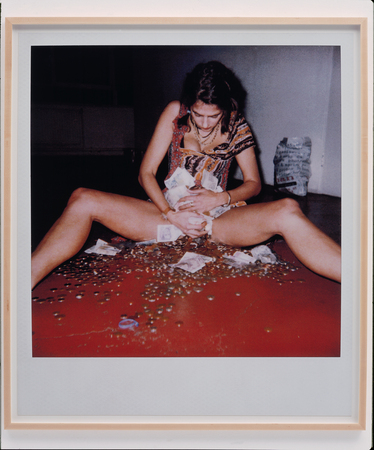 Image:Tracey Emin I've got it all 2000 Inkjet print 10.5 x 9 cm copyright the artist The Saatchi Gallery, London
The Hayward exhibition features key works from all periods of her career and in all media, including painting, textiles, works on paper, photography, neon, film and sculpture. Works are arranged either thematically or juxtaposed to invite new readings of them.
Highlights include a concentrated presentation of the most famous appliqué blankets such as Hotel International (1993) and Psyco Slut (1999), a darkened room showcasing over a dozen neon works alongside videos, and a large room of recent works in a lighter palette that tend toward abstraction. The installation comprising Menphis (2003), an exhibition originally staged at the Carl Freedman Gallery, London will be recreated and a suite of more contemporary paintings also feature.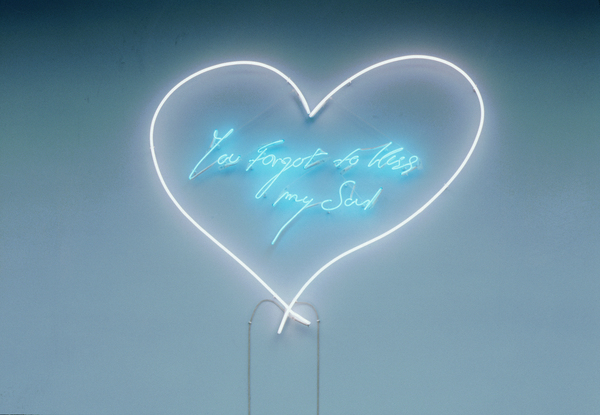 Image:Tracey Emin You forgot to kiss my soul 2001 Neon 115.5 x 140.5 cm
copyright the artist courtesy Tracey Emin
Rarely seen sculptural works are presented including Emin's Army (1999), Tacimin – Can you hear me? (1997), an exploration of the afterlife through a Ouija board, and Salem (2005), a five metre high tower of reclaimed wood with a white neon running down its length.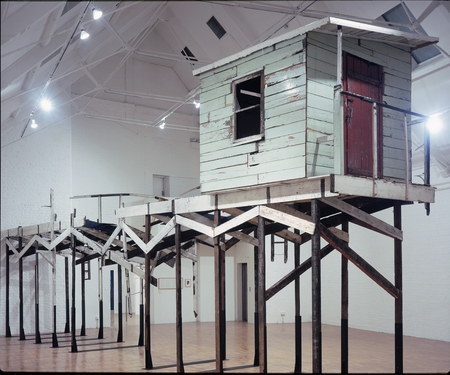 Image:Knowing My Enemy 2002 Reclaimed wood and steel Dimensions variable
© the artist Photo: Stephen White

Courtesy White Cube
For the Hayward Gallery exhibition, Emin is planning a new series of outdoor sculptures, offering a surprising and new direction to her work. Additionally, the artist will present a new photographic work and neon signs for the first time in the exhibition.
TRACEY EMIN: LOVE IS WHAT YOU WANT is co-curated by Dr Cliff Lauson, Curator, and Ralph Rugoff, Director, Hayward Gallery.
The exhibition is supported by Louis Vuitton.
The public programme includes talks with Tracey Emin (23 May); Germaine Greer, Darian Leader, and curator Sir Norman Rosenthal on sexuality in British contemporary art (8 June); author and scholar Jennifer Doyle (15 June) and writer Ali Smith (7 July). There is also a study day discussing various aspects of Emin's practice (13 June). It is accompanied by a fully-illustrated catalogue produced by
Hayward Publishing with contributions by Michael Corris, Jennifer Doyle, Cliff Lauson, Ralph Rugoff, and Ali Smith. ISBN 978 1 85332 293 Retail price £27.99 (£22.99 special exhibition price)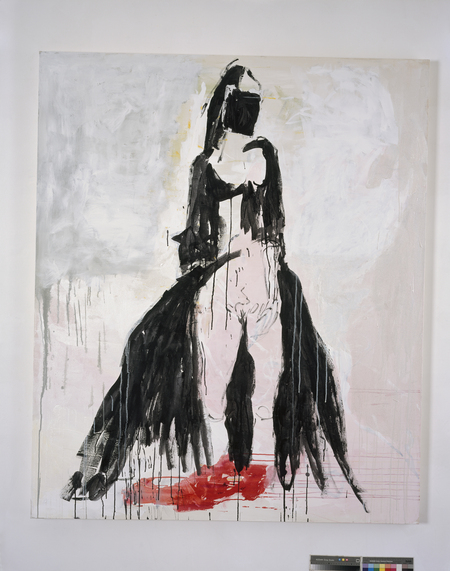 Image:Tracey Emin Black Cat 2001 – 2008 Acrylic on canvas 183 x 152 cm
copyright the artist photo: Todd White art photography courtesy Jay Jopling / White Cube
#TraceyEmin on Twitter
Categories
Tags