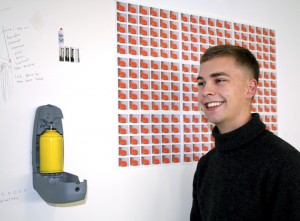 Russell Hill won the Catlin Art Prize Last Night we'll have a post on that latter today but here's a quick Q&A and his bio.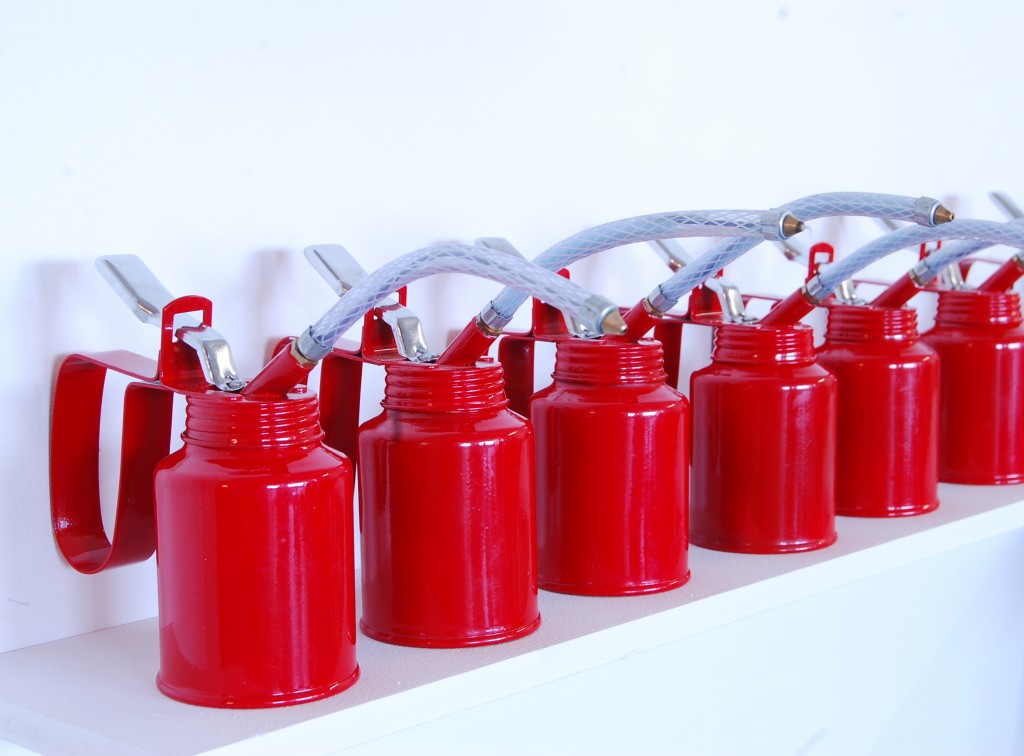 Image:'Fabric Softeners' (detail – work in progress)
1 If you weren't an artist, what else would you be?
I think i would probably be involved in some sort of arts organisation or events management maybe.
2 Name 3 of your favourite artists.
John wood and Paul Harrison, Jeff Koons, and Jim Lambie
3 What was the most intelligent thing that someone said or wrote about your work?
I once was told that it was articulate, I was pretty pleased with that.
4 Do you care what your art costs? State your reasons!
Not really. I some how feel obligated to buy what I need in order to make the work.
5 What are the three big ideas that you would like your work to express?
At the moment, I'm not sure. I think the important thing, is that it at least expresses something. I am currently exploring ideas of 'automation' and its relationship to contemporary life and if the work i produce reflects that notion then I guess its been succesful on some level. I always want the work to pay homage to historical reference points such as late 1960's minimalism and 1950's pop, two very important movements for me.
6 How do you start the process of making work?
I first instigate my relationship with an object, take it back to the studio. I don't put any pressure on myself to make, and i think that is really important as a young artist
7. What's next for you?
I hope to develop my studio practice and continue to show work in London.
Russell Hill Biog:
Education: Wimbledon College of Art,
University of the Arts London BA (hons) Fine Art
Group Exhibitions (* upcoming)
2011 Connection Point London, NEW SE1 Space, London*
2011 Bow Arts Open, SE1 Studios, London*
2011 Catlin Art Prize , The Tramshed, London *
2011 Select Contemporary Art Fair , Business Design Centre, London
2011 Versailles, Redchurch Street Gallery, London
2010 Anticipation, Selfridges, curated by Kay Saatchi, London >
2010 Wimbledon Degree Show, Wimbledon College of Art, London
2010 Inside The Box, Troubadour Gallery, London
2010 Take a Line for a Walk, WCA, Curated by Soraya Rodriguez, London
2010 Photokina: World of Imaging, Cologne, Germany
2010 Whole Milk, Wimbledon College of Art, London
Awards and Publications
2011 Glass Magazine Spring Issue
2011 The Catlin Art Prize – shortlisted
2011 The Catlin Guide 2011, Catlin Holdings Limited >
2010 W.A.V.E: Borders and Edges
2010 Wimbledon Degree show Catalogue
Collections and Commissions
Nicos Steratzias, Private Collection
"My work responds to selected contemporary objects in a playful, yet carefully methodical manner. The original function of the objects is retained, but notions of domestic vandalism and improper use are applied. The objects become transformed from the familiar banal into an elegant art piece."
Justin Hammond: I like the very precise nature of Russell's work. I remember walking into his degree show last Summer and being drawn towards 'Airwicks'. It was clinical and symmetrical. 18 shadows reaching to the exact same point. At the time, I didn't realise that the canisters released a sharp rush of fragrance every 36 minutes – the visual element alone was enough for me. I've made a couple of studio visits recently and the new work, 'Fabric Softeners' is definitely in the same vein, albeit perhaps a more subtle multi-sensory experience.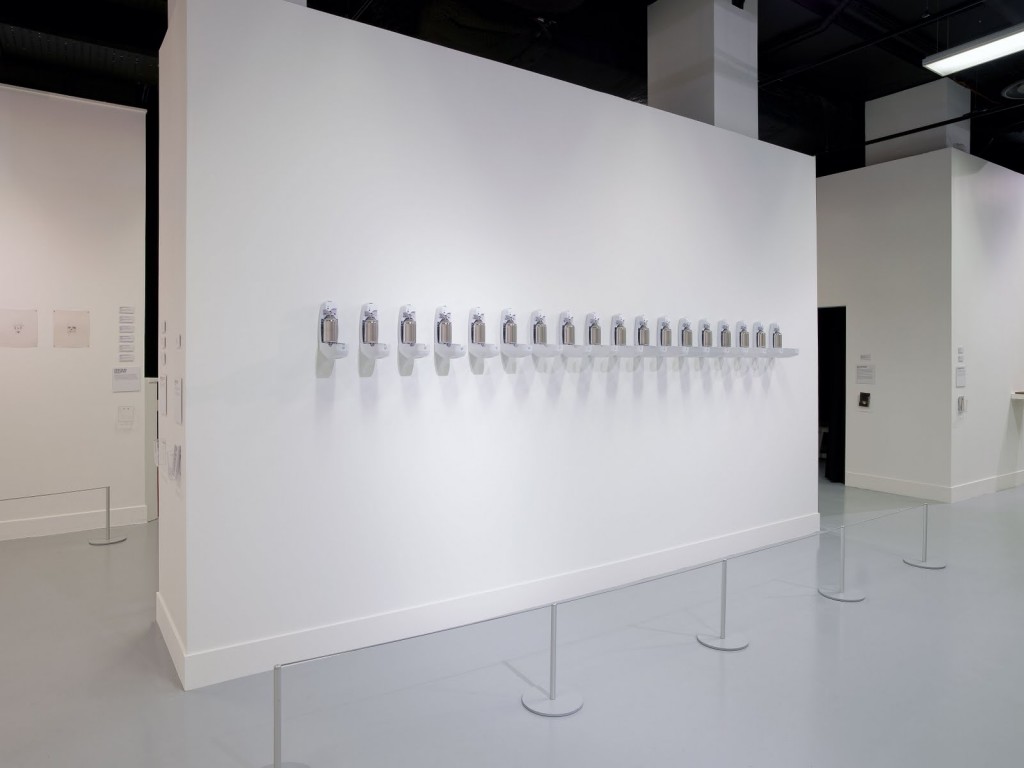 Image:'Airwicks' at Anticipation 2010
Juliette Losq Preview Number 1
Darren Harvey-Regan Preview Number 2
Categories
Tags